Saying "I do" to Tuff Trucks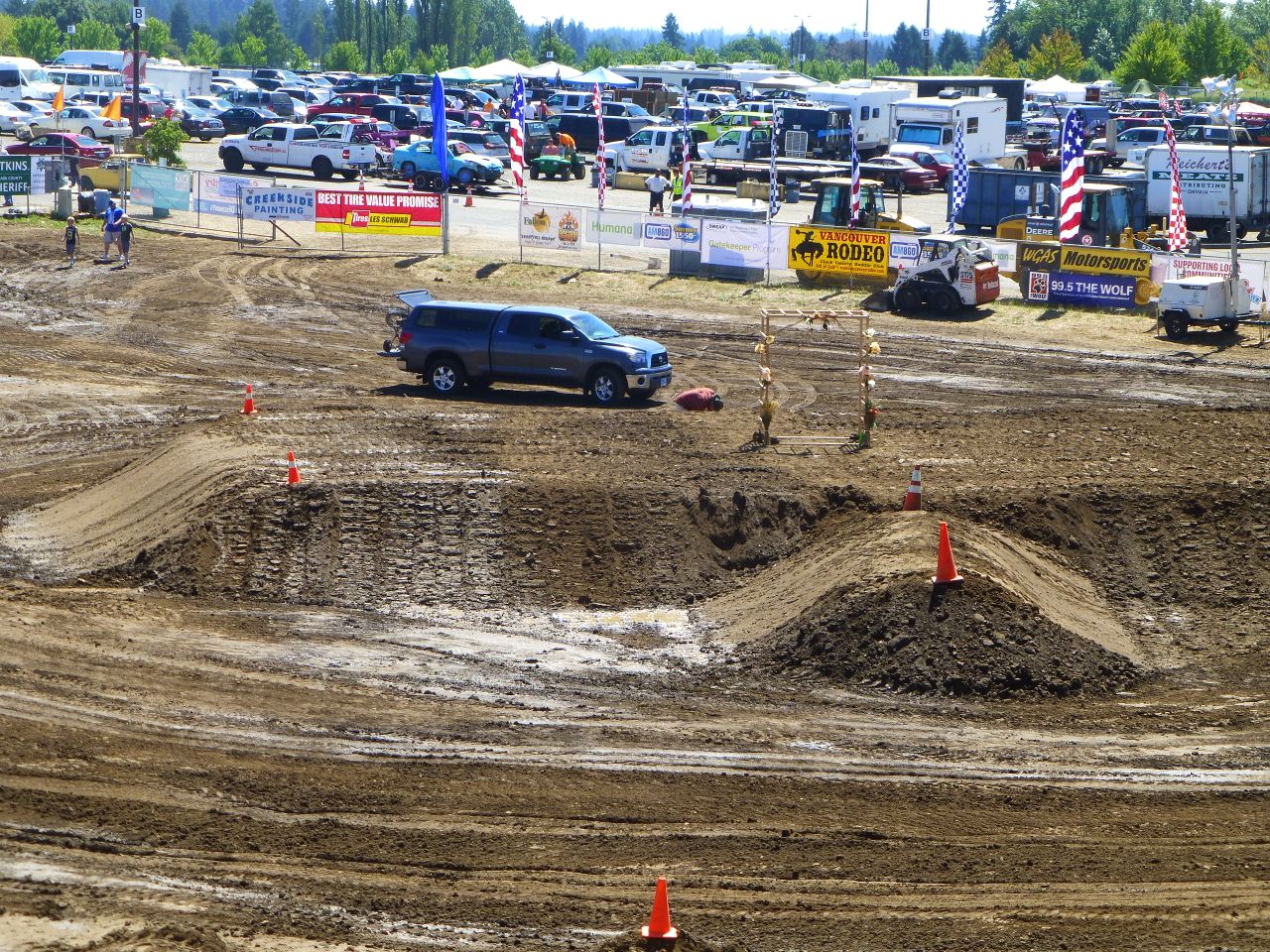 We're in the Grandstands once again.  Aside from the Food Court, it's our home-away-from-home during the Fair.  Whoo hoo!!
It's about 20 minutes until the evening Tuff Trucks start and seats are already hard to find.  In fact, there were tons of seats saved with blankets and towels hours ago.
We missed the afternoon show because we were busy playing with llamas. However, we stopped by at about 1:00pm and spotted a modest set-up for a wedding.  Yep, a very imaginative couple got married this afternoon on the big dirt berm in the middle of the Tuff Truck track!  I'm pretty confident it wasn't Kimberly, though.  I'm sure the bride-to-be that I met with her bachelorette party in the Food Court on Thursday would have mentioned that.
If Rob and I ever renew our vows, I have some pretty interesting venue ideas now…