Junior Livestock Auction is TODAY!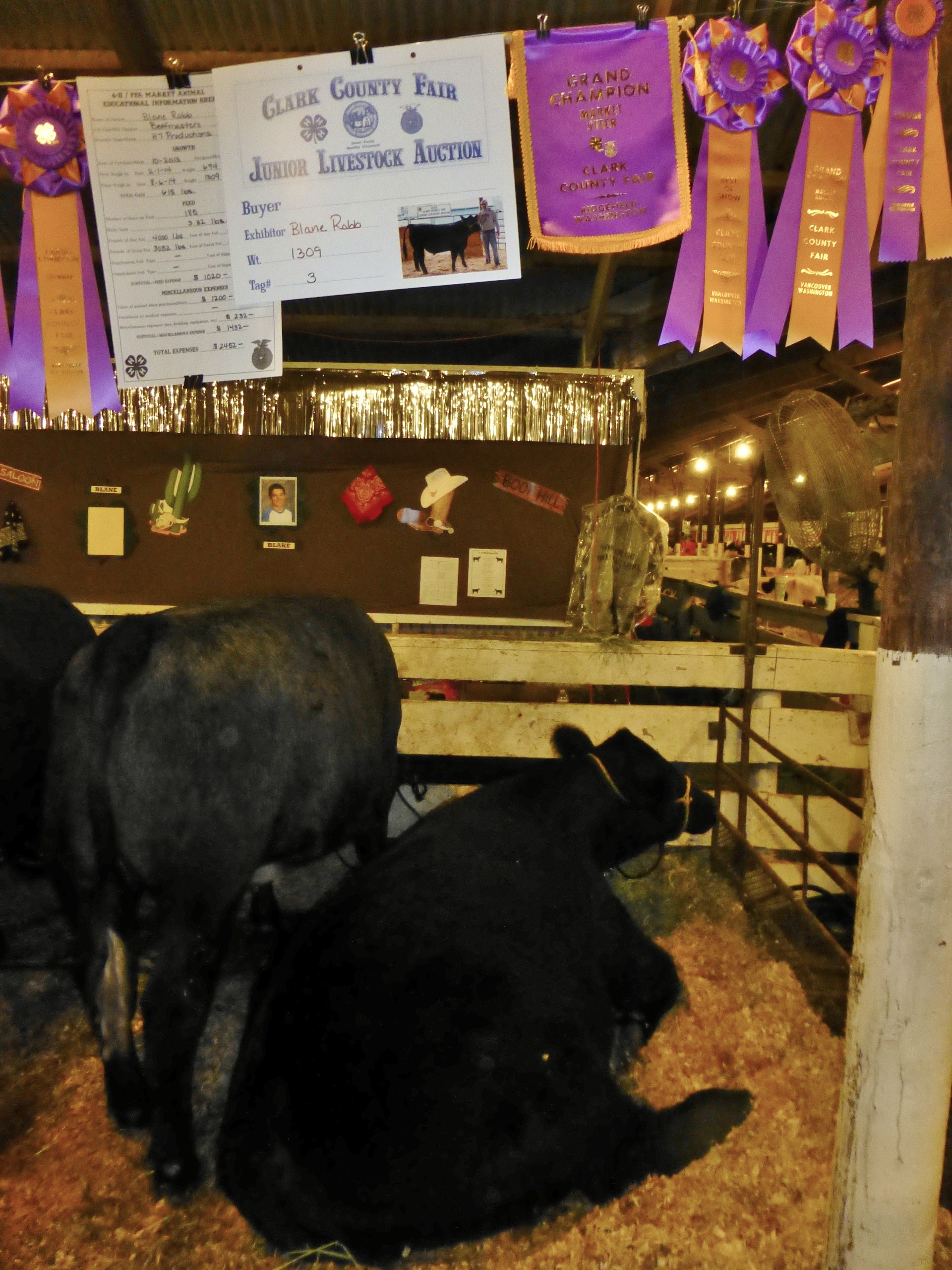 If you like to know where your food came from…or you like to support 4-H and FFA kids…or both, today is your day!
Starting at 11:00am, animals will be auctioned off in the show ring just behind the Grandstands.  If you want to participate, just check in at the office next to the ring and get an auction number.  If you just want to watch, find a seat and be sure not to scratch your nose or wave to a friend else you might be going home with a goat like we almost did one year.  Oops.
The auction goes on for several hours.  Animal entries include steers, hogs, sheep, goats, poultry, and rabbits.  For LOTS more info, check out the Clark County Fair JLA website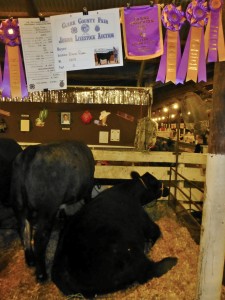 .