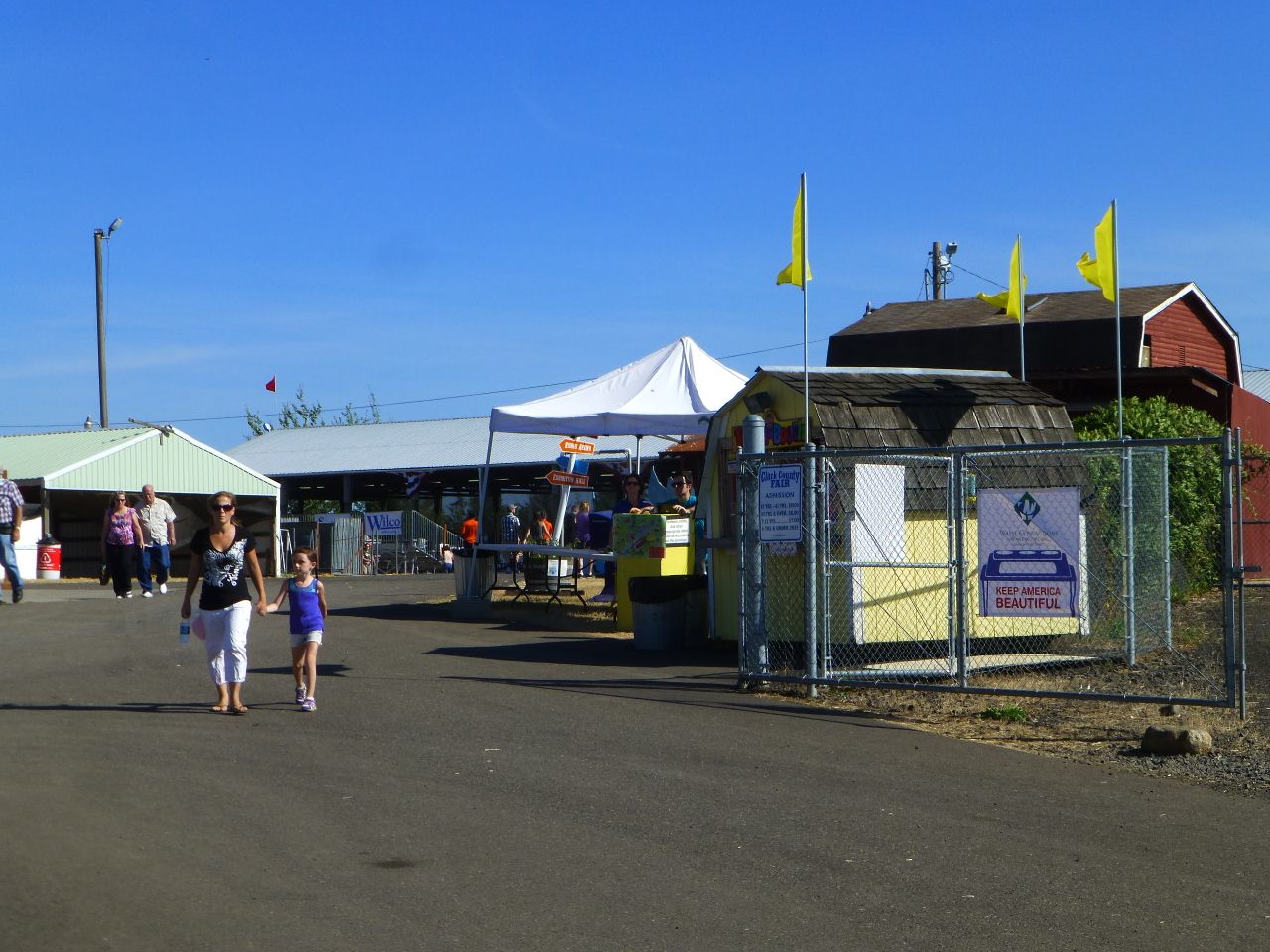 We had to leave the Fair for about an hour.  A minor emergency; all is fine now.  But it pointed out a handy tip if you arrive at the Fair a bit later in the day.
If you arrive and park in the west lots, you probably enter the Fair through the Green Gate.  It's over by the Sea Lion Splash.  Most people head that way and just now, the ticket line was long as was the bag check.
If you want a short cut, head just a tiny bit south on foot to the Yellow Gate. It is near the Bee Barn and is rarely busy.  In fact, the picture below shows it at about 4:45pm.  Meanwhile, Fair-goers are wasting time in the Green Gate line when they could be enjoying an elephant ear instead.
You can buy tickets, re-enter with a hand-stamp, and get a Fan Fair Schedule all at the Yellow Gate.  And then walk through the nearby similarly unpopular mister on your way to a snack.