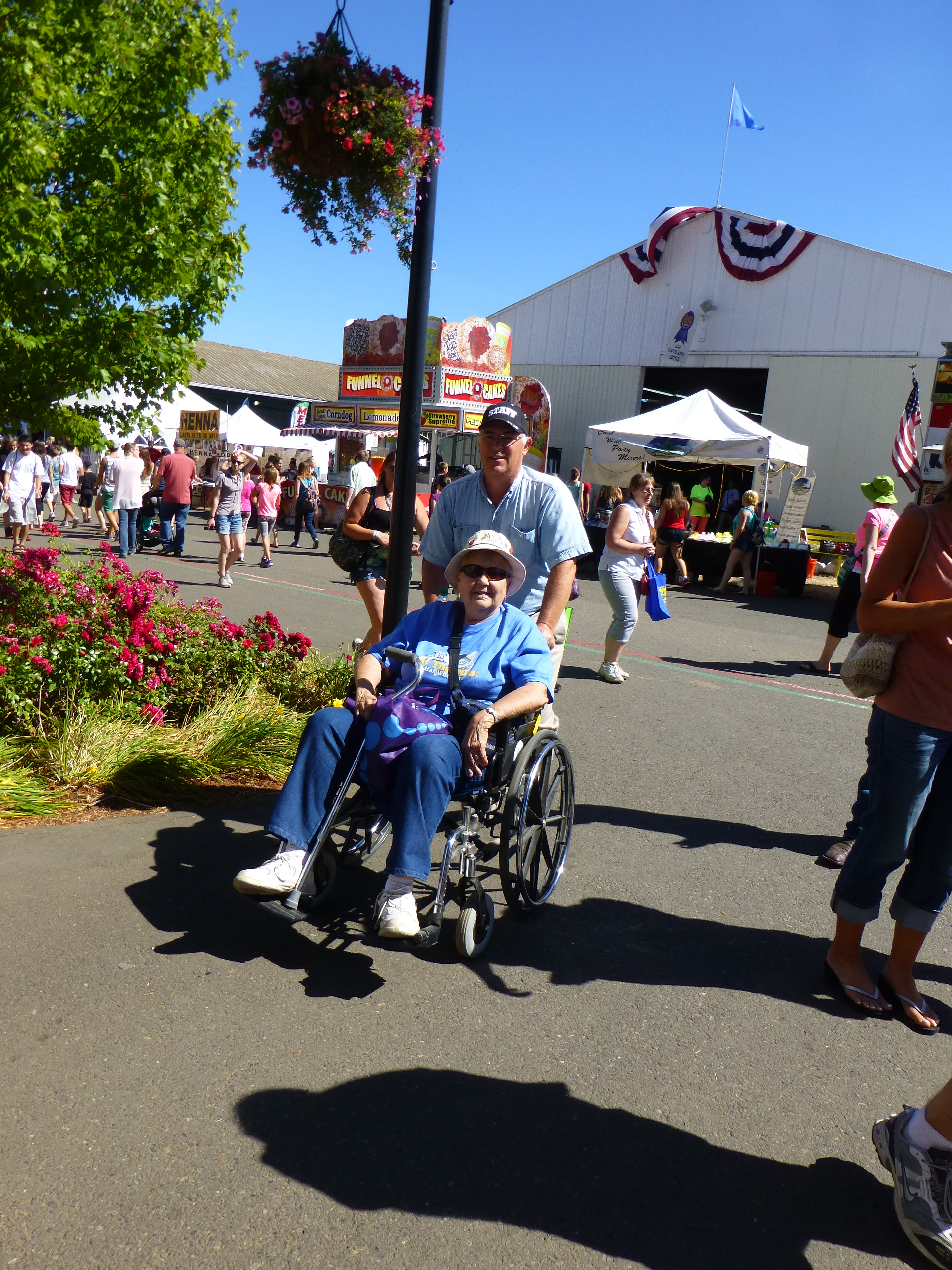 We are spending the day at the Fair today with one of our dear friends, Dianne.  She is 75 years old and hasn't been to the Fair in over 20 years. She decided awhile back that it was time for a revisit, so we have been honored to be her tour guides today.
She started out walking with a cane but we just picked up a wheelchair for her. from the booth near the Green Gate  The wheeling about has given me a whole new perspective on experiencing the Fair.  There are more hills here than I realized.
Thank you to all the kind people who are opening doors for us and scooting their kids out of our path.  I am an unlicensed chair driver so unfortunately, Dianne is riding on my training wheels.  Sorry, Dianne.
Chairs can be rented in return for your driver's license.  There is no charge but a donation is encouraged.