Great spot for a romantic sunset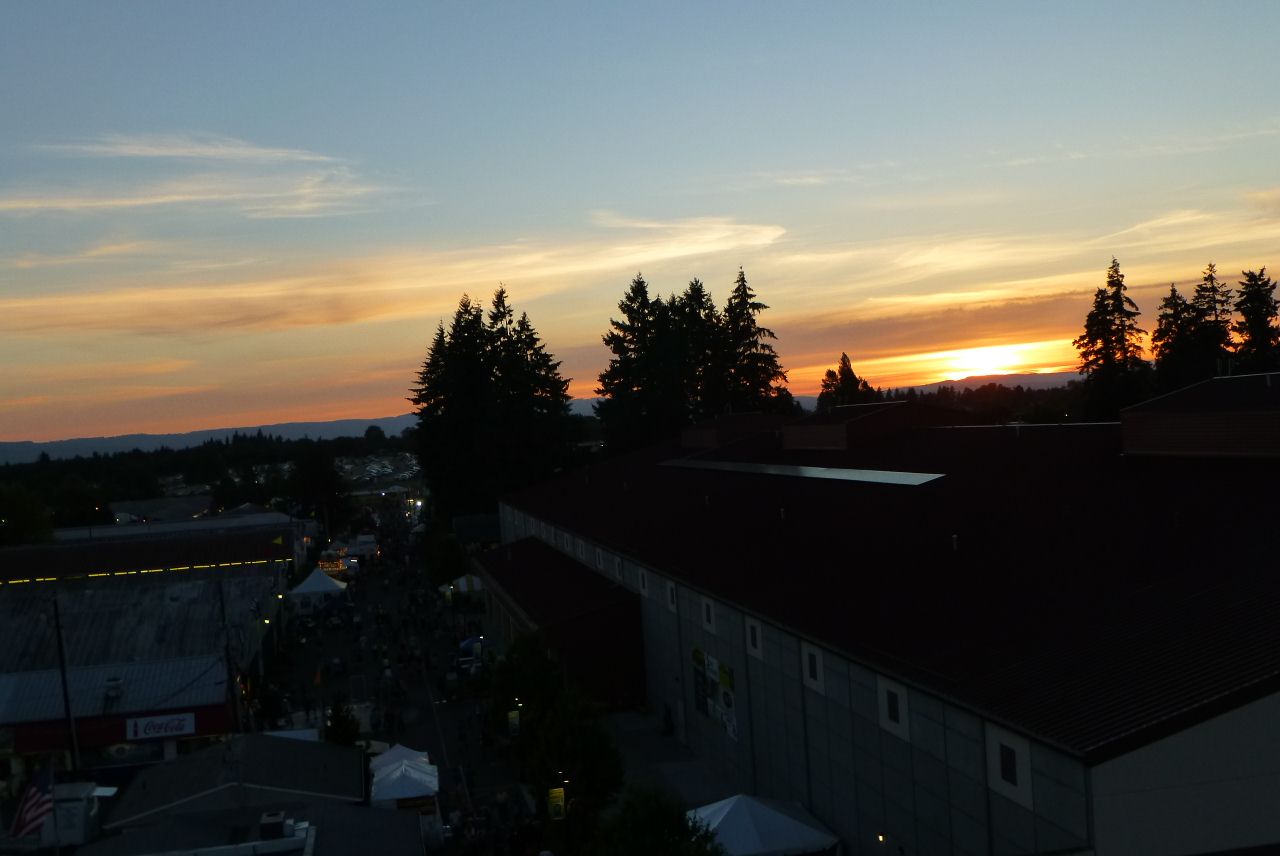 My favorite thing to do at the Fair as the sun is setting is to go on the big Ferris Wheel.  Not the little one with the freaky scary buckets that swing back and forth.  I mean the big one with enclosed cups that you sit in, all safe and cozy.
The view up there always makes me grateful I live here.  The lights of the Fair and Portland to the south, the Cascades to the east, Mount St. Helens to the north, and an orangey sunset to the west.  It's quiet and peaceful and a tiny bit private if you want to steal a kiss.
It costs 5 ride tickets, which is $5 unless you have a wrist band thing.  In my opinion, it's totally worth it.  Oh, and bring a sweatshirt — it can get breezy.  All the better for snuggling.