Fins up for the sea lions!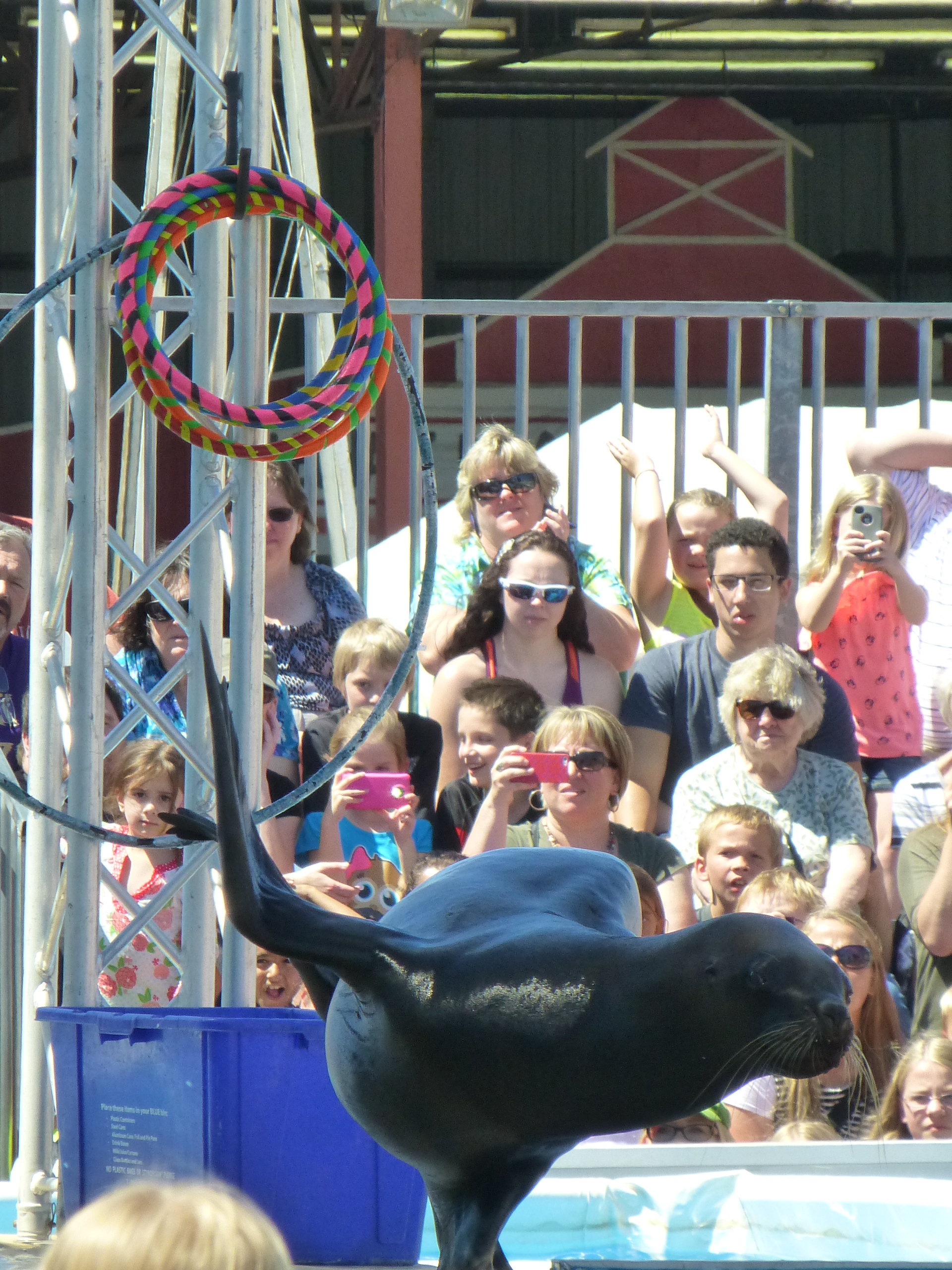 We caught the 1:00pm Sea Lion show today.  We have wandered by a number of times since Opening Day and man, that place is always packed!
The bleachers fill up quickly and they are in the direct sun so it's sort of a toss-up whether to arrive early (like at least 20 minutes) and sit in the sun on hot metal…or arrive right on time and end up standing off to the side straining for a good view.
The show is very cute.  The sea lions (not seals ~ they will explain the difference) are well-trained and very personable.  The music is fun, the pace is fast, and there are lots of camera ops.  But oy, some shade would be nice.