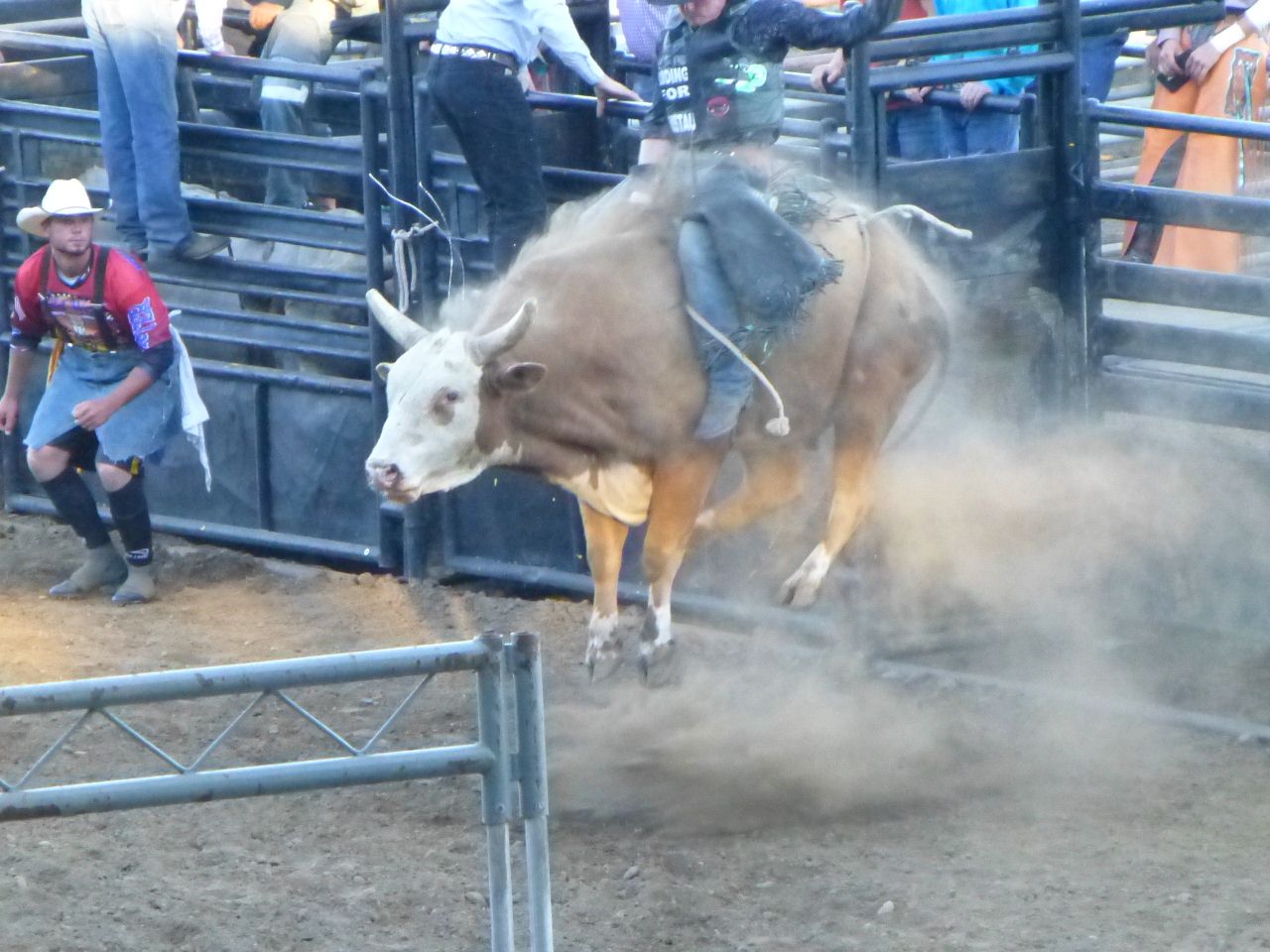 We're watching the Bull Riding show in the Grandstands.  It's always a fun event.  Manly cowboys, wild-eyed bulls spinning around, the threat of danger at every turn.
Like just now.  A bull rider just got thrown off.  The bull stepped on the cowboy's head and then planted a hoof on his back.  The rider was motionless in the dirt for too long.  I'm sure I wasn't the only prayin' person putting in a special request.
The paramedics came, the cowboy regained consciousness, he left the arena waving from a back-board, and the ambulance is still in the parking lot.  I take that as a good sign.  Something really freaky scary would involve skid marks and flashing lights.
My hat is off to you, riding cowboys.  Thank you for risking permanent disability…and worse…for our entertainment.