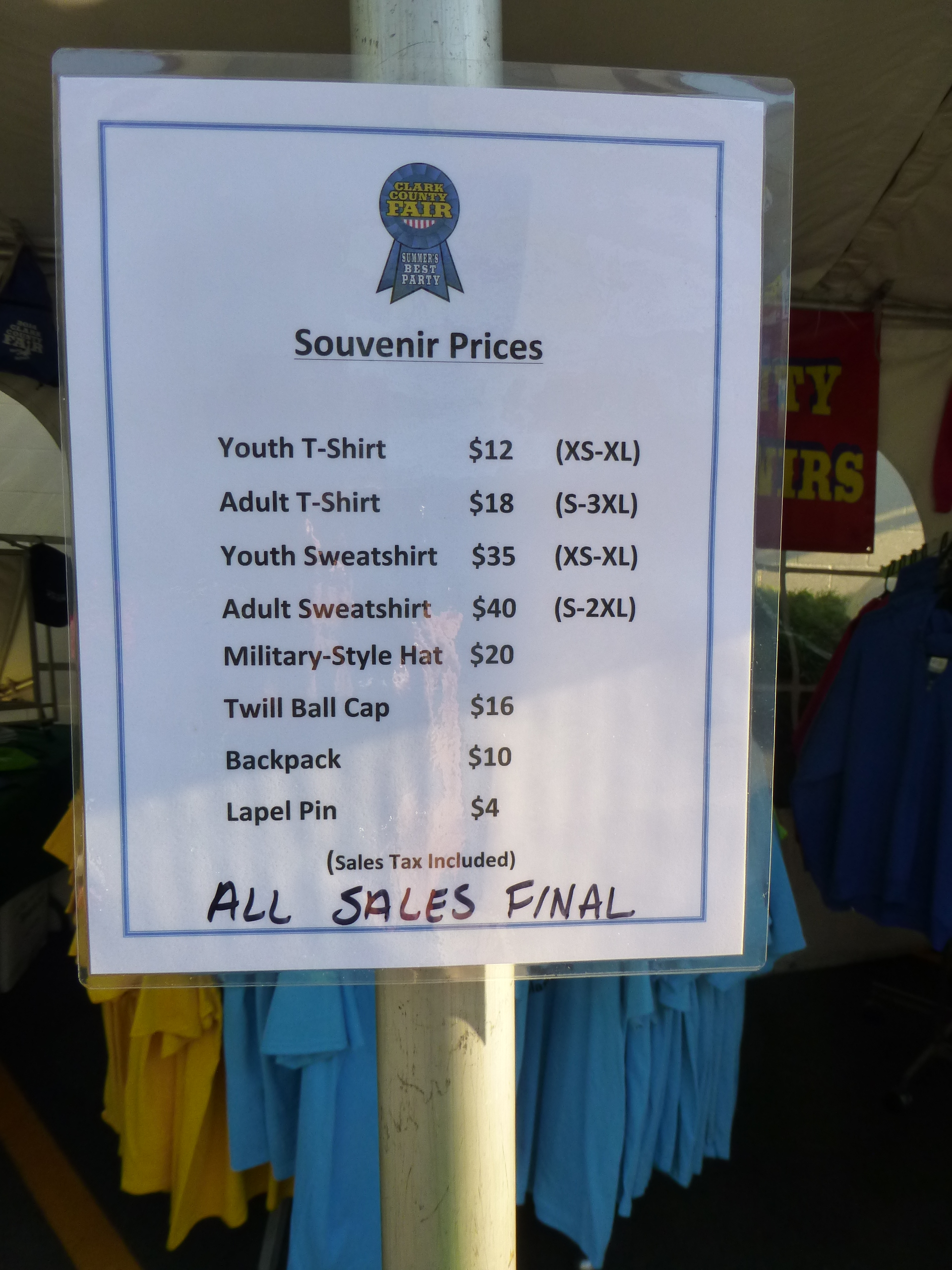 Good morning!  I am coming at you from my comfy living room, slowing getting myself in gear to attack The Fair again today.
And speaking of gear, I noticed yesterday that the pricing for all of the cool Fair Swag has been reduced a bit.  YAY!  Hopefully that means more stuff will be purchased and therefore the Metropolitan Performing Arts Academy will raise more money for its education program.  And with cooler temps on the way for the next few days, maybe I will actually get to wear my awesome new Clark County Fair Sweatshirt one of these nights!
I also noticed yesterday that there were two new trash cans next to that breezy yellow-and-white striped tent south of the Food Court near the Orange Gate.  And they were well in use.  Guess I wasn't the only who noticed they were needed.  Yay!