I was so much better at this in 1984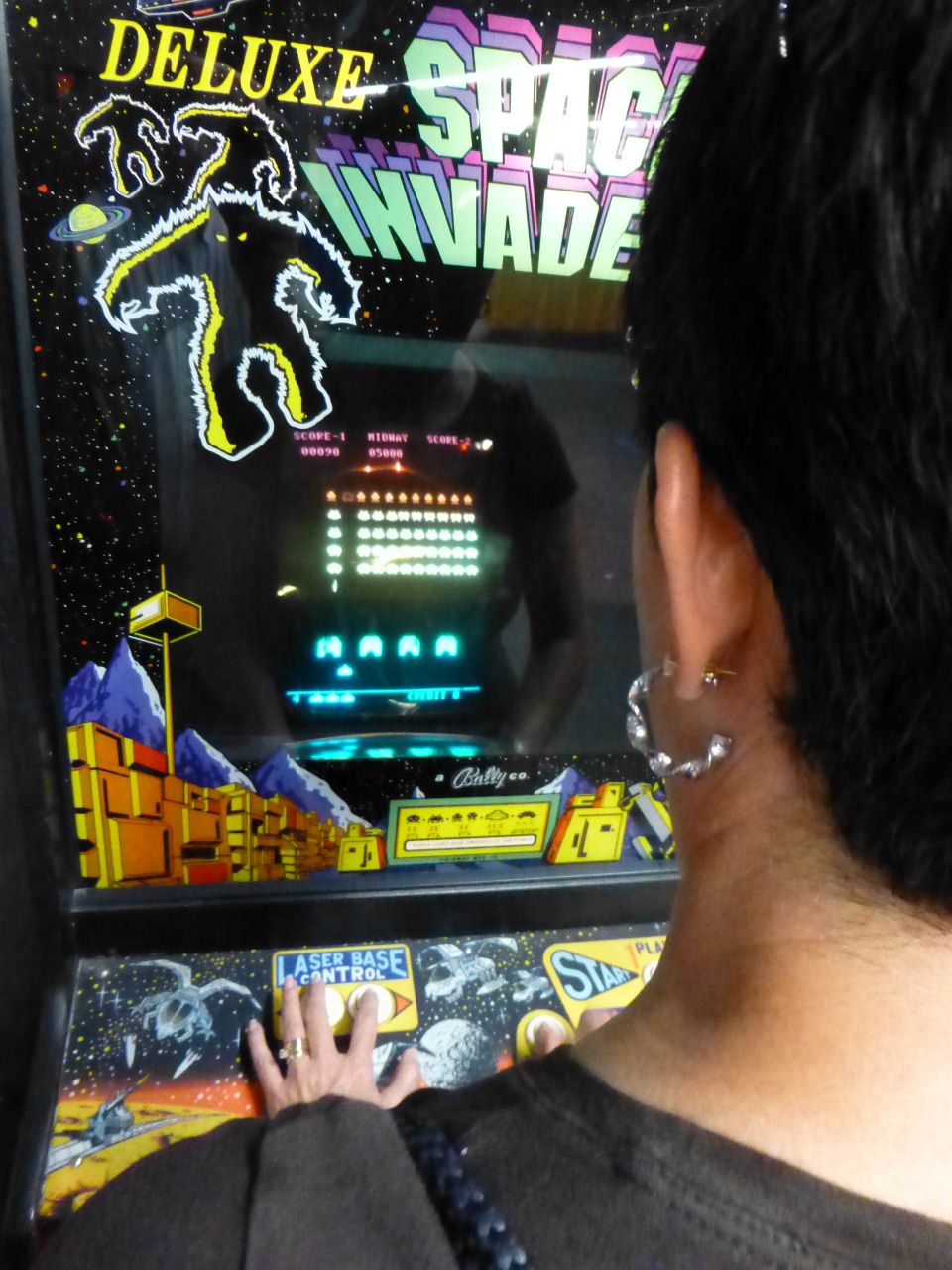 We just discovered the video games inside the ToyTopia exhibit.  Although they don't have my favorite Centipede, they have other classic arcade games from the '80s.  Totally tubular, dude!
Rob got the high score of the Fair on Pole Position (on a particular track). Meanwhile, I was aghast at my poor showing on Space Invaders.  I didn't even clear the first level!  My 16-year-old self would be so totally embarrassed.
Other games include Pac-Man, Missile Command, Jr. Donkey Kong, and Defender.  Oh, and just like the old days, there's a change machine so you can get quarters. ToyTopia is in the barn just west of the Food Court.  Check it out!