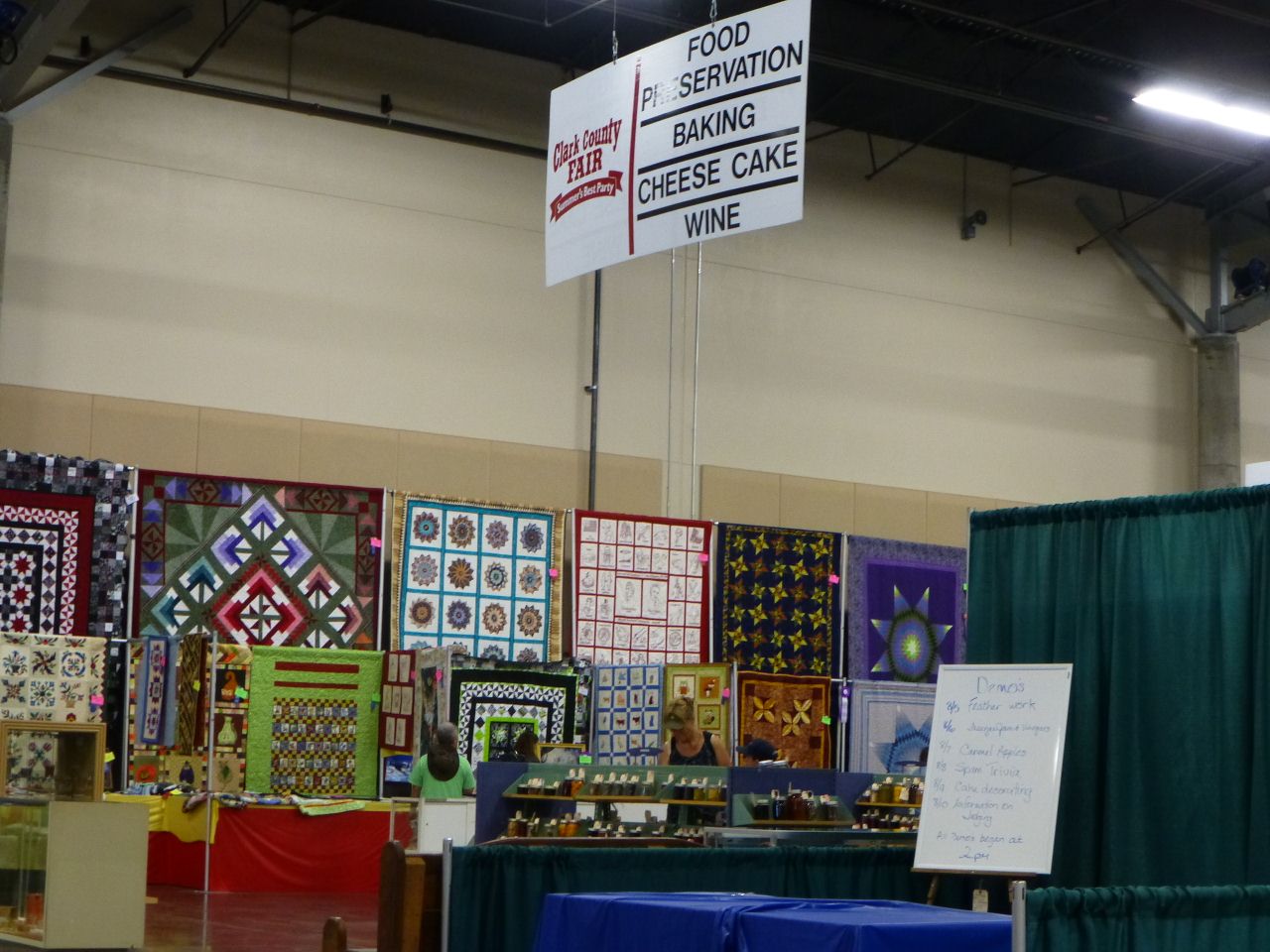 I just had a fascinating conversation about corsets with a young woman hanging out in the clothing exhibit in the Big Air Conditioned Building.  All I did was spy a corset display and, when asked if I had any questions, simply asked, "Why corsets?"
Over the past few days, within 20 feet of this very spot, I have also learned about scones and how to make paper flowers.  All I did was meander by, pause, ask a question, and voila — conversation, knowledge, and maybe even a souvenir or free sample or email address.
I LOVE THE FAIR!  There is so much to see, learn, and talk about!