Milking the shade for all it's worth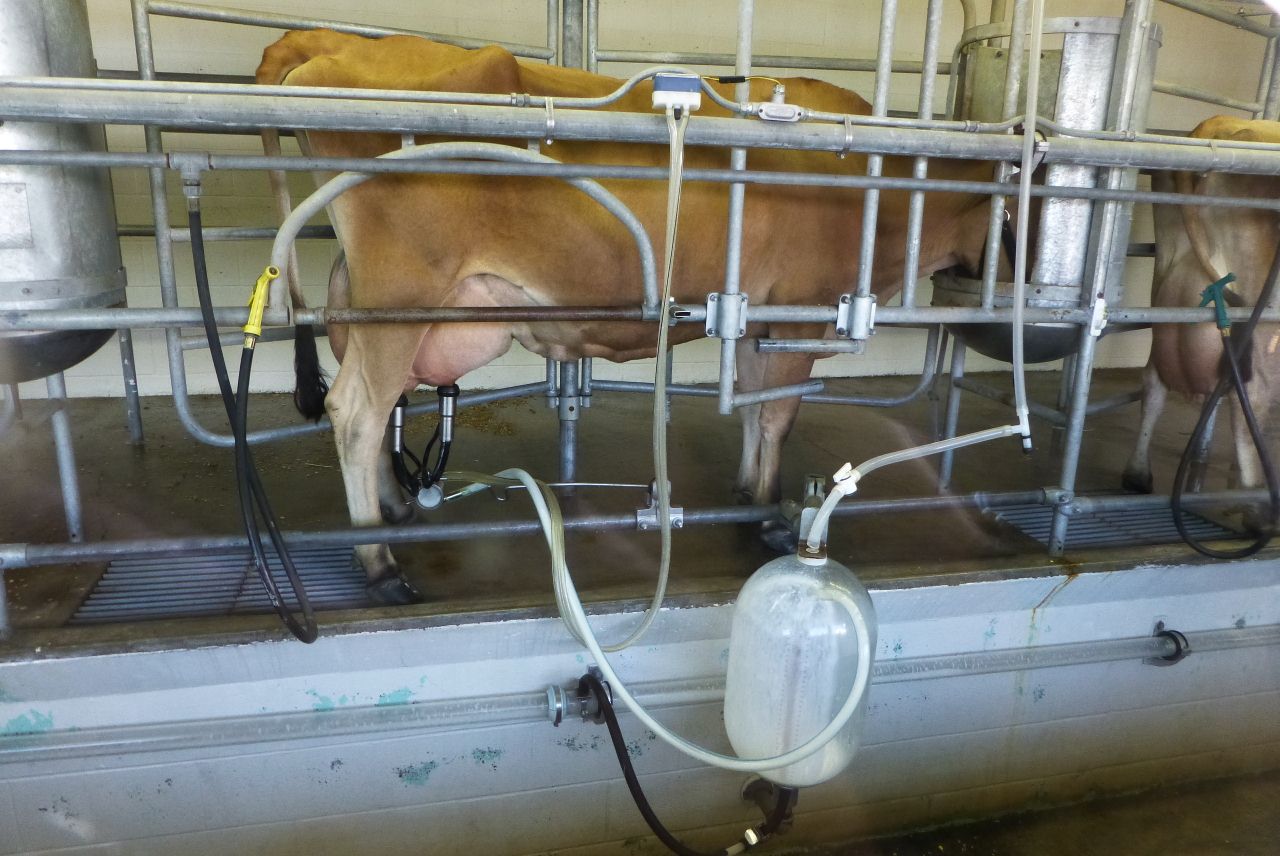 On a warm day like today, I am all about finding shady spots around the Fairgrounds.  There are hidden gems all around the place, off the main walkways and tucked behind and between barns and such.
Right now, I am enjoying a nice shady bench at the milking barn.  They have three large windows with benches set up so you can relax and watch cows being mechanically milked.  It's a bonus if you get to see a 4-H or FFA kid set up the octopus-like milker thingy.
The milking barn is right next to the Lost Children Booth, across the way from the First Aid Station. Conveniently, the Dairy Women Milkshake Barn is within slurping distance.  Today's special flavor is Triple Chocolate.