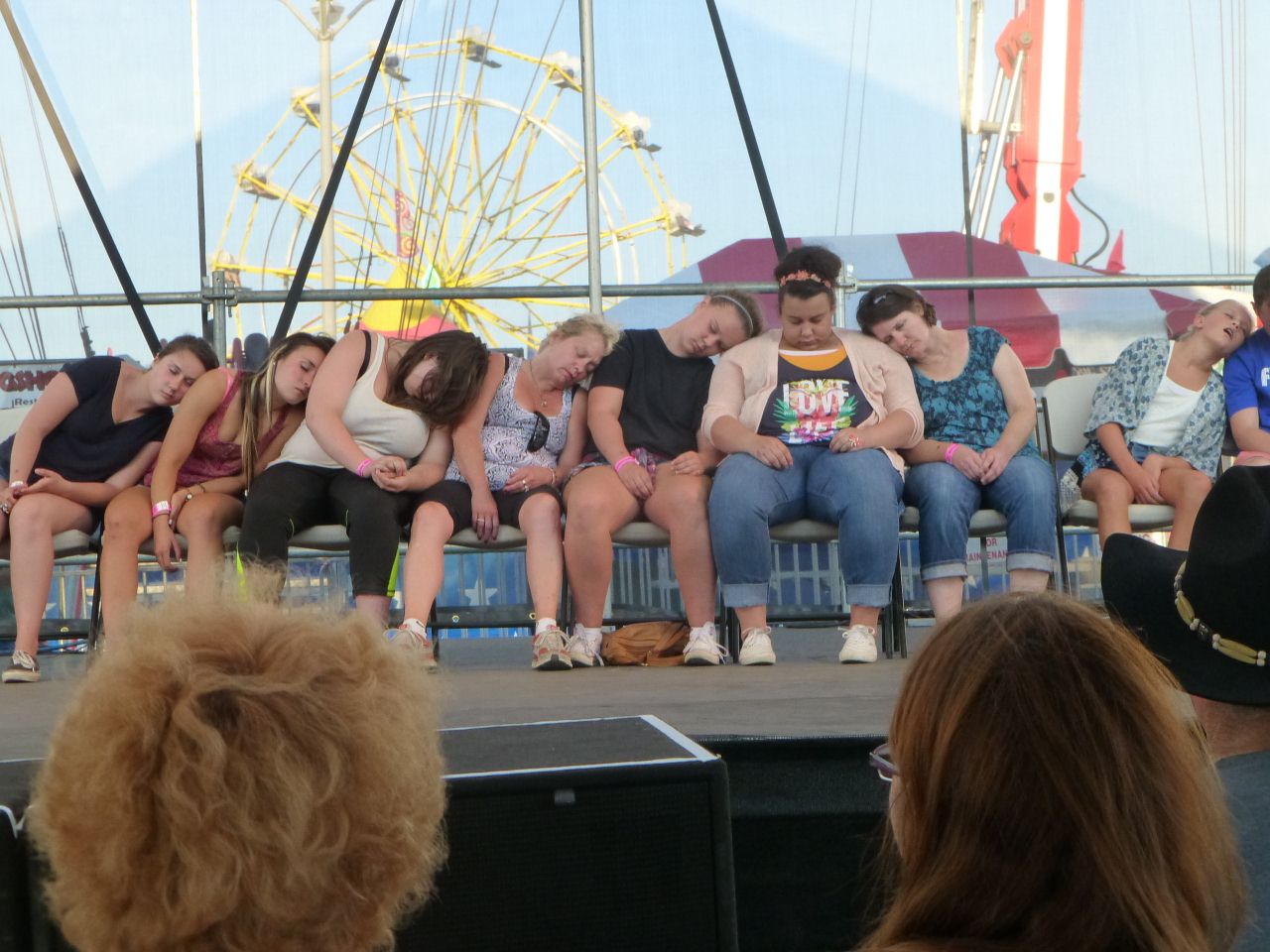 Rob and I finally caught a show of our most favorite hypnotist.  We are sort of Jerry Harris groupies.  He does two shows every night of the Fair.  We always see at least half of them every year.
Tonight's show featured Beyonce, disco dancers, runway models, a river dancer with impressively high kicks, and one very happy hubby in the audience (Jerry gave a subject a word cue to give her husband a very passionate kiss.  She…umm…followed instructions quite admirably).
Catch Jerry on the Columbian Community Stage (just underneath slingshot ride).  7:00pm and 9:00pm during the week; 8:00pm and 10:00pm on Friday and Saturday.  And look for me and Rob.  We'll be introvertedly in the audience.