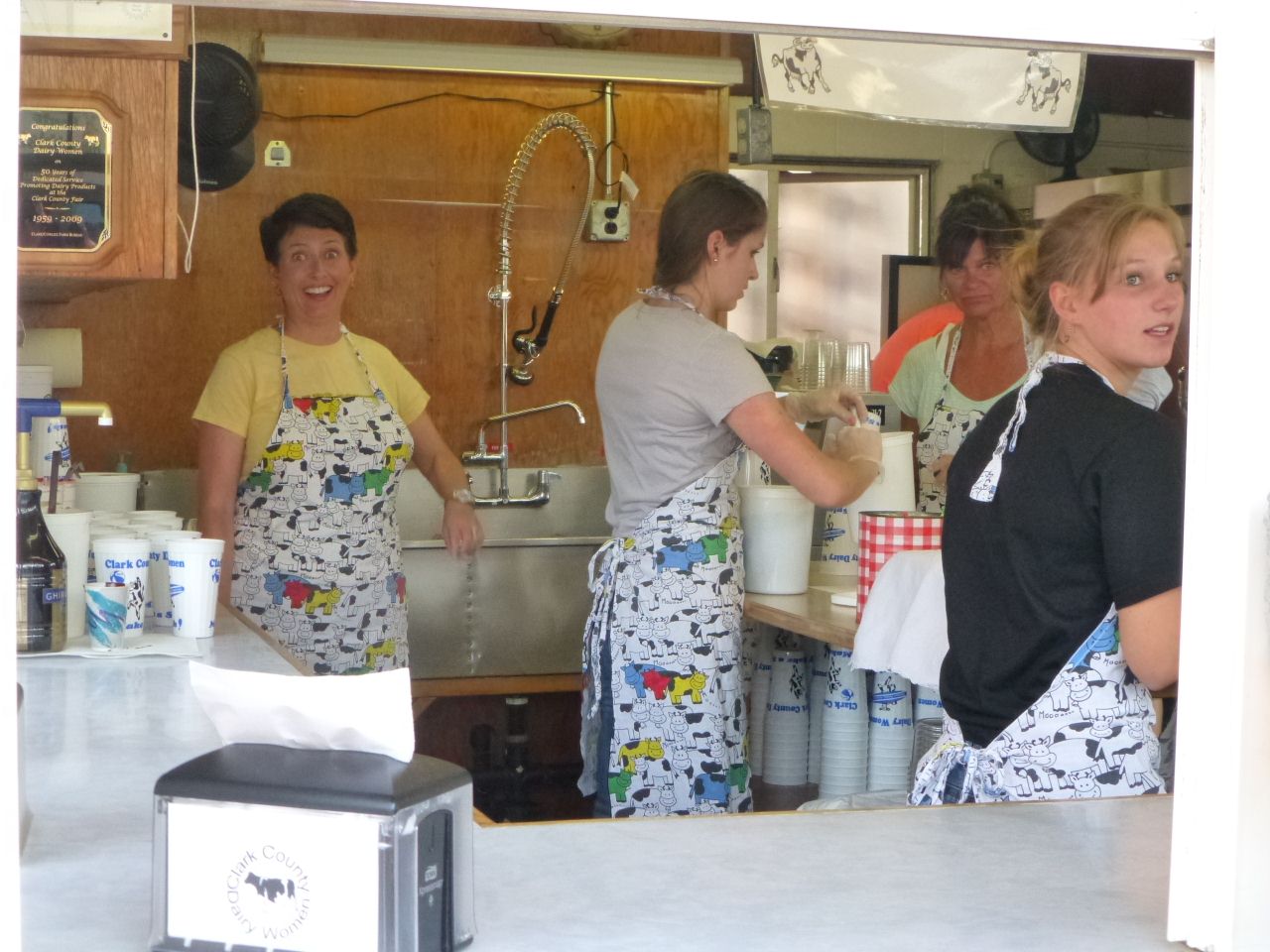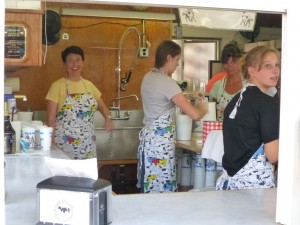 The picture says it all.
I HAD A BLAST working in the Dairy Women Milkshake Barn today!  I worked with a great group of ladies from the Vancouver Rodeo, with the Rodeo Queen working the register.  They are two days into a five-day shift.  They worked like a machine well-greased with chocolate syrup.
I got to work with the fruit fillings and then advanced to working the blenders.  By the end of my 2-hour shift, my watch was covered in chocolate, my arms splattered with vanilla, and I had signed up for two more shifts later in the Fair.
OMG!!!!!