Milk(shake) Maid, at your service!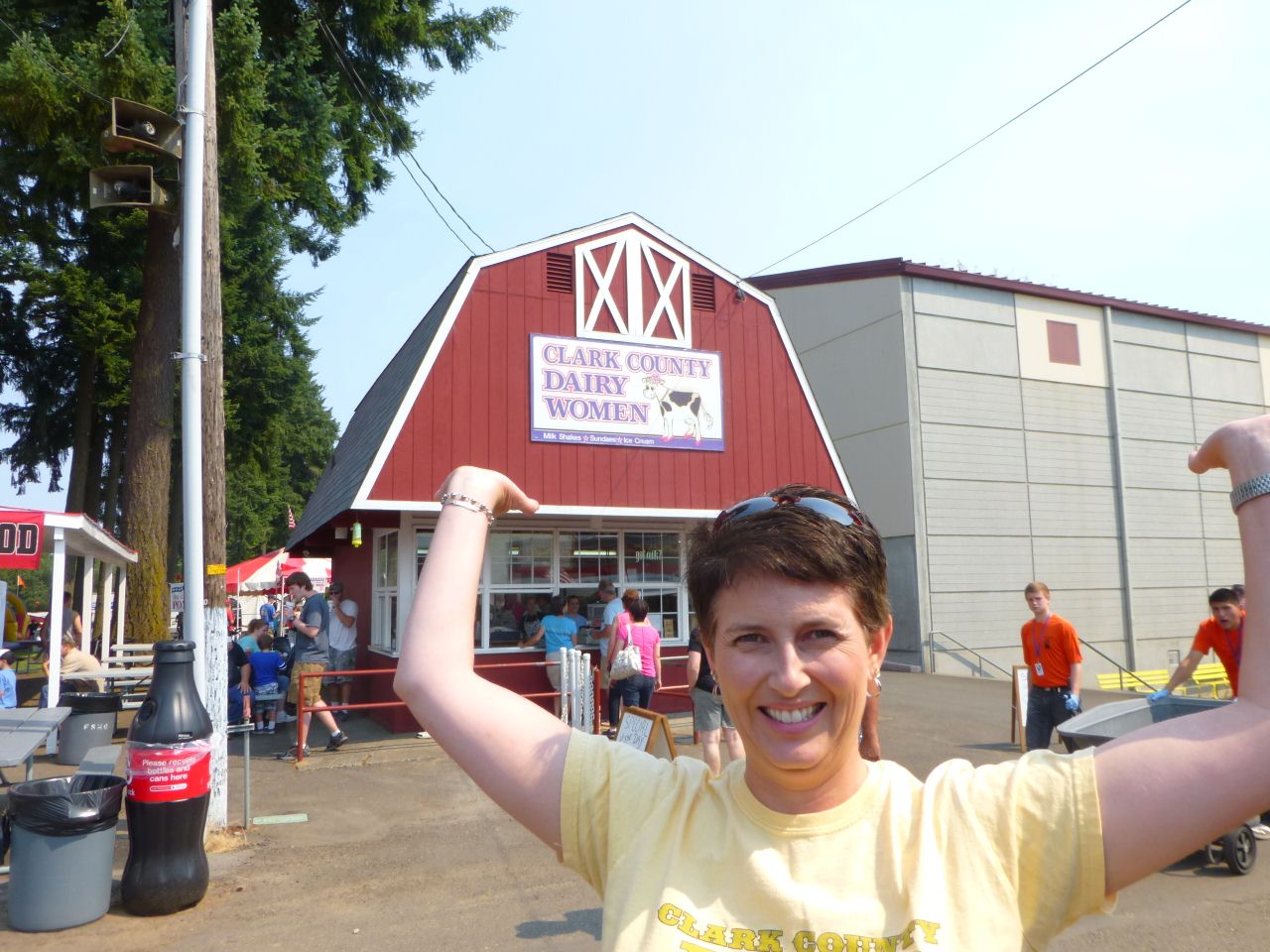 Guess who is working in the Dairy Women Milkshake Barn today???  That's right, this girl!!!
I'm so excited!!  I will be serving up ice creamed deliciousness from 12:00pm to 2:00pm today.  Come by and say hi!  I'll be the one wearing the giddy grin.
Today's milkshake flavor is…chocolate cherry.  My favorite!  For real!