A little goat gets a big award!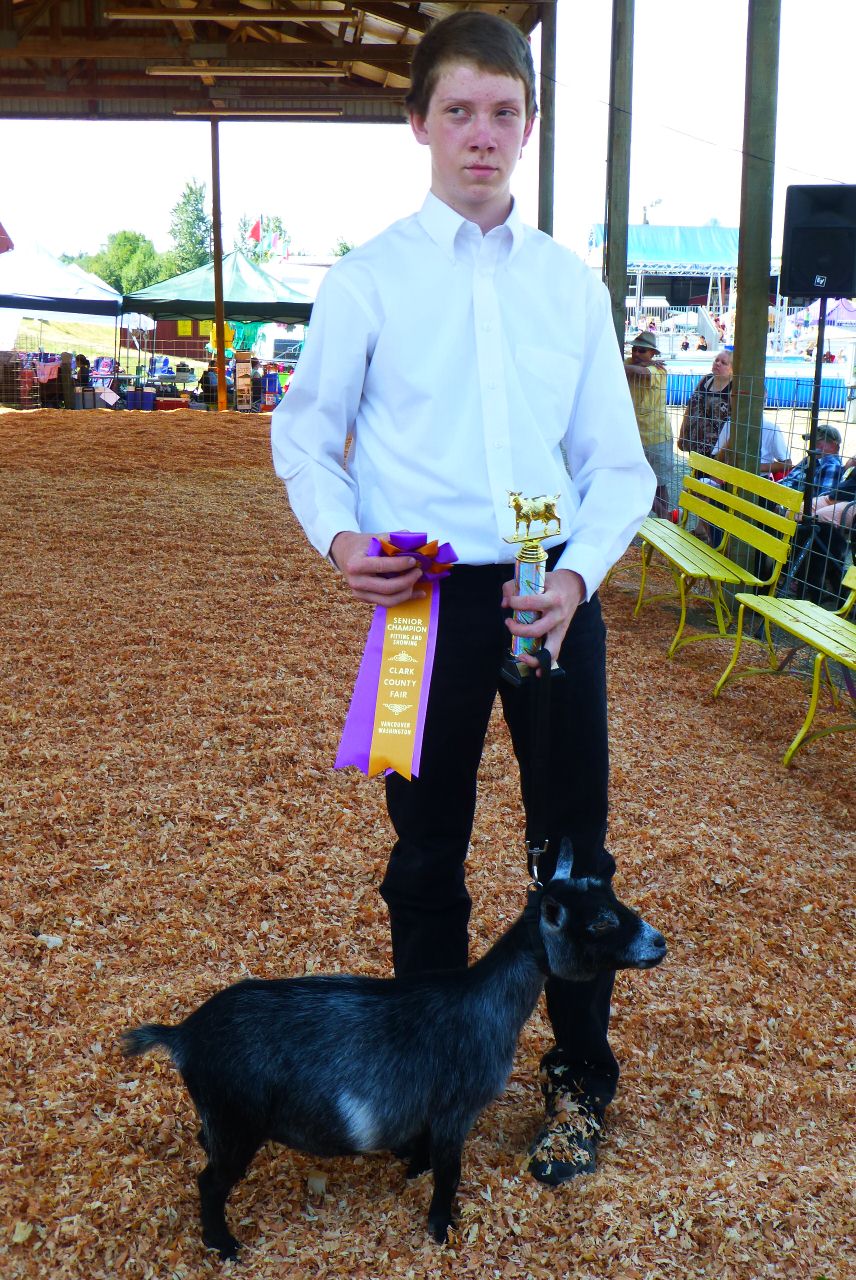 We just watched the 4-H Pygmy Goat Senior Showmanship competition. I don't know much about pygmy goats other than they are super cute and little and always look sort of…pregnant.
After several circles around the hay-strewn ring, reportedly tough questions from the judge about things like medial suspensatory ligaments, and lots of careful hoof readjustments, the winner was announced. Congratulations to Kyle Hendren….and Happy 16th Birthday!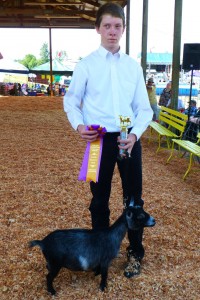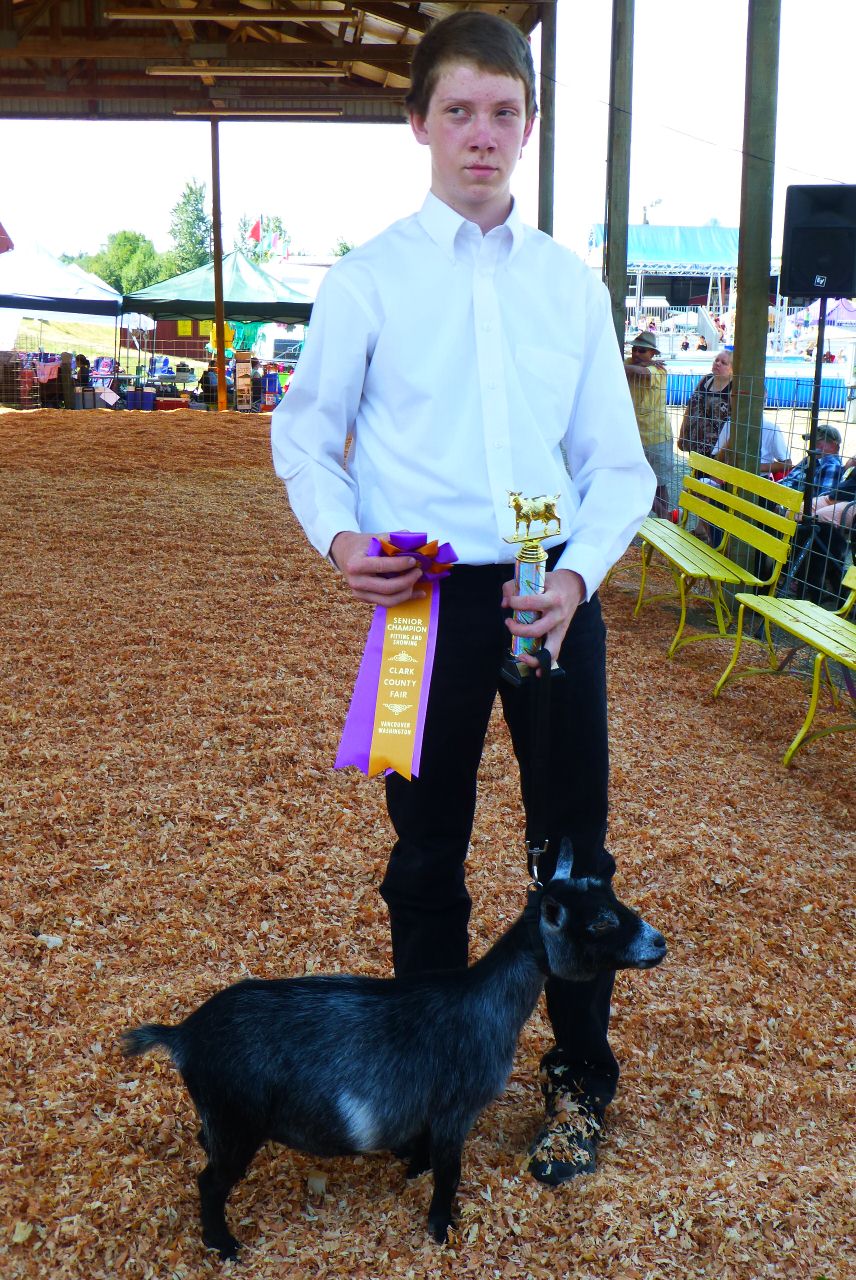 I enjoyed the competition while slurping down a green apple and cherry Hawaiian Shaved Ice. The crowd has thinned out a bit and a nice breeze has finally aired out my t-shirt. Should be a perfect evening for the "Night Ranger" concert tonight!