Don't just go to the Fair, BE the Fair
Just one week to go before The Fair starts!!!  Yaaaaay!!!
This means that over the weekend I will be prepping my entries for some Open Class exhibitions.  I usually enter photos, and I might try to convince my husband to enter some of his garden successes.  One of his hydrangea blooms rocked a blue ribbon (sticker) a few years ago.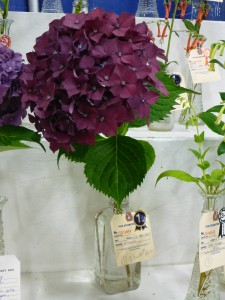 I love meandering in the Big Air-Conditioned Building (otherwise known as the Exhibition Hall), looking at canned jam, Lego creations, hand-knitted scarves, and quilts that are works of art.  It's even more fun when I see names of friends attached to the entries.  And it's a blast (and usually humbling) to find my entries and collect a couple more red and white ribbons for my efforts.  I've come to accept that my photographer's eye is much like the rest of me…a bit quirky.  Eh.
If you want to participate in the various exhibitions, there is all sorts of handy info on the Clark County Fair website. This link is the best place to start.
As a member of the General Public, you will want to enter things in the Open Class competitions.  4-H is reserved for kids in that awesome agricultural program.  Likewise for FFA — Future Farmers of America.  So on that link, be sure to click on the right category at the top before you get started.
There is a huge variety of competitions you can enter.  Baking, sewing, canning, gardening, art and photography, beer and wine making.  If you have livestock wandering around, you can enter them, too — beef cattle, goats, chickens, rabbits, horses, llamas.  And lots more.  Be sure to check out that link for the complete list of categories.
For the non-animals entries, most of them need to be delivered to the Fairgrounds next week before the Fair starts on Friday, August 1 (!!).  And in most if not all cases, you are not there for the judging — just drop off your entries with your forms and then come back during the Fair to see how you did.  For many of the competitions, you can collect some cash prizes in addition to your ribbons.  It might only be enough to buy a Deluxe Elephant Ear from Boppin' Bo's Malt Shoppe but hey, have you tried that one?  Ooooh….