Day After Report: Skyview 38, Union 21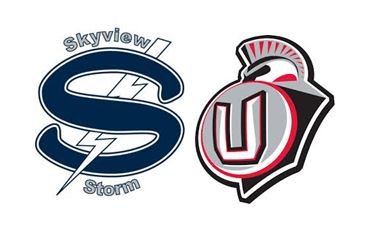 The Storm trailed early, then took care of business, finishing in a three-way tie for second place. Skyview will be part of a tiebreaker on Monday to determine two playoff berths.
(These notes courtesy of Micah Rice, The Columbian's Sports editor.)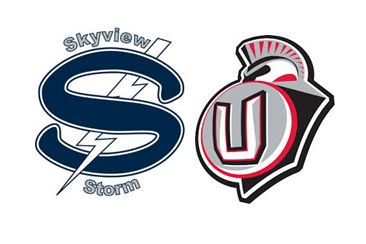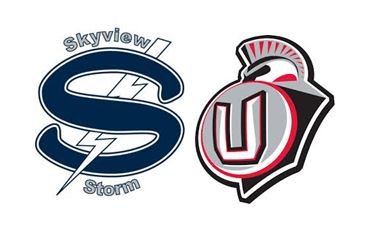 SKYVIEW 38, UNION 21
Union surprised some with a fast start, but then the Storm remembered what was at stake: A possible playoff berth.
Next:
It didn't take long for Skyview to start looking ahead after its win over Union on Friday.
After all, the Storm have just a couple days before a contest that will decide their playoff fate.
Skyview, Battle Ground and Mountain View will meet on Monday in a "Kansas Plan" tiebreaker at Doc Harris Stadium in Camas. The Storm could end up as the 4A Greater St. Helens League's No. 2 or No. 3 seed to the postseason. Or their season could end.
For a more detailed explanation of the Kansas Plan tiebreaker and what will happen Monday, read Paul Valencia's column in today's paper.
In a nutshell, Skyview will face Battle Ground first with the winner playing Mountain View. A loss to Battle Ground wouldn't guarantee elimination, but Skyview can only get the No. 2 seed by winning twice in a row.
"It's do or die," Skvyiew linebacker Blake Ingram said. "It's actually a lot of fun, especially for the seniors it's a big deal. It's super cool."
Union got Skyview's attention:
Union had nothing to lose Friday. That made the Titans dangerous.
Already eliminated from playoff contention, Union opened its arsenal of trick plays. That included receiver Keithen Shepard throwing a 25-yard touchdown pass after catching a lateral from quarterback Jordan Lawson. Running back Rey Green also tried a halfback pass and handed an end-around to Shepard that gained 18 yards.
"Bring everything out and leave it on the field," Shepard said of the team's approach to Friday. "It's the last game, so why not try everything to win."
Union was without running back JoJo Siofele, who suffered a concussion last week. That void saw Green have one of his busiest games of the season. He carried 21 times for 78 yards and a touchdown.