Day After Report: Columbia River 24, Kelso 14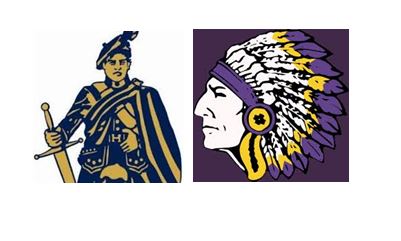 The Chieftains are the champions. That's all that matters today. They had their struggles in a tough non-league schedule. There was a close call in a league game last week. But in the end, the Chieftains are the champions.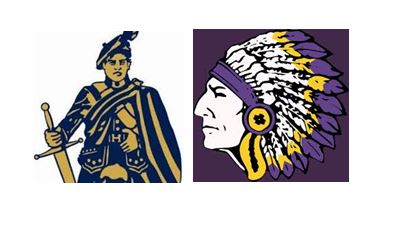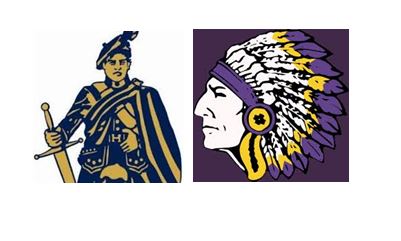 COLUMBIA RIVER 24, KELSO 14
Even the Chieftains said to give Kelso credit. River jumped out to a quick lead — first play of the game — and dominated, statistically, in the first half. But Kelso stuck with the Chieftains. Then again, Columbia River was never threatened in this one. A 17-0 lead at one point. An 18-point fourth-quarter lead. A league championship.
Too busy working the field to celebrate:
One thing that I will remember forever from this game was the post-game. The seniors were gathered for a group picture. You know, last time on this field. A league title. Gotta get the pic.
Only, there was one senior missing.
About a hundred yards away, Jacob Reitmeier was busy gathering the equipment that is used for a football game. Pylons. Yard markers on the sideline. The sticks.
Yes. He was taking care of this job. It's an important job, of course. But it usually is not the job for a senior.
"Sophomores, get the field."
At Columbia River, that is supposed to be the job for sophomores.
But not this year.
"This is our stadium. This is our field. This is our home," Reitmeier said. "It's our right to pick it up and take it down. It's our honor. I do this every game. I make sure everything gets put away."
He was called over by the other seniors to take a break for the photo, though. The field would have to wait a few minutes.
Far from perfect:
Kelso's best plays seemed to be just hiking the ball and letting Columbia River make mistakes. Kelso picked up six first downs via Columbia River penalties. Six!
In all, River was called for 12 penalties for 126 yards, including six 15-yard penalties. Six!
Columbia River coach John O'Rourke said that was the negative in an otherwise positive night. In fact, with all that happening, River never trailed.
"I thought we played really well," he said, considering the penalties. "We overcame a lot of them."
O'Rourke also said he was proud of his players for rallying to win last week when things were down, and then leading from start-to-finish in this one.
Deeeeee-fence:
Alex McGarry scored on an 84-yard kickoff return. He also had three receptions on offense.
Blake Duhamel caught three passes for 100 yards, including a 70-yard touchdown.
Interestingly, both had better nights on defense.
As I track every offensive stat for any game I cover, I keep an eye out for defensive gems, too. However, I don't get them all. Old eyes, I guess.
Still, I did note that Kelso had 19 running plays that went for no gain or a loss of yards.
Here are some of the names I noted for either stuffs, tackles-for-loss, or passed defended, or even solid open-field tackling: Nathan Hockhalter, Jacob Reitmeier, Mason Schell, McGarry, Isaiah James, Shawn Sadler, Nahiku Lidstone, and Duhamel.
James had a fourth-down pass defense — that's as good as a turnover.
Duhamel had a couple open-field tackles, including one right after Kelso recovered an onside kick, trailing by 10 in the fourth quarter. If that tackles isn't made, perhaps it's a huge gain and Kelso gets to within three points.
McGarry was in the backfield all day making tackles for loss. He also knocked down a pass at the line of scrimmage.
"Defensively, it was, by far, our best game of the year," Duhamel said. "First half, we shut them out. That was a huge deal for us."
Reitmeier agreed.
"All-in. That's what we've been saying all week," he said. "Every game we've had this year, we haven't played to our potential. This game was as close as we've got to all year."
Two big plays from the offense:
Columbia River controlled the line of scrimmage for most of the night. After all, the team rushed for 215 yards. (Hunter Pearson had 147 yards on 11 carries.) And while that helped control the clock, it was two big plays that got the offense in the end zone.
Up 10-0 in a heavy rain in the second quarter, the Chieftains did not shy away from passing. Quarterback Garrett McKee saw the man coverage on Blake Duhamel and knew the Chieftains had an advantage.
"We took a shot at them," McKee said. "With Blake's speed, just give him the ball."
It sounds simple, but this was no simple play. This was not a swing pass out to the flat and watch Duhamel do the rest.
Nope, this was a bomb down the sideline. McKee hit Duhamel perfectly in stride, and he was gone for a 70-yard score.
In the fourth quarter, after Kelso made it a 17-6 game, the Chieftains were facing a fourth-and-1 play from the Kelso 38-yard line.
McKee faked the handoff, and the Kelso defense bought the fake. McKee still had the ball, picked up the first down easily, and then realized it was just him and one defender about five yards beyond the line of scrimmage.
"That's something I'll remember forever," McKee said. "I just had to beat one guy."
McKee did, and his 38-yard touchdown run pretty much sealed the deal.
McKee said he surprised himself with that play.
League title No. 9 for O'Rourke:
Columbia River coach John O'Rourke just completed his 22nd regular season in charge of the Chieftains.
This was his 153rd victory.
He is now 14-8 against Kelso, winning five in a row in the series.
And the big number is nine. As in nine league titles in 22 seasons. That's an impressive mark.