Day After Report: Skyview 49, Col. River 16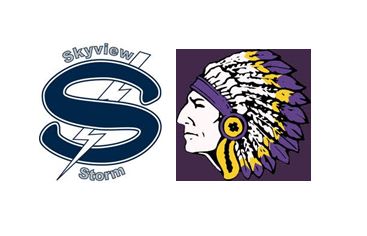 Big changes in classifications just might — repeat, might — change the future of this rivalry game. So if it is, indeed, the last matchup between the schools in a while, Skyview has bragging rights.
(These notes courtesy of Rene Ferran for The Columbian.)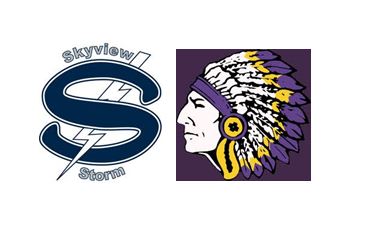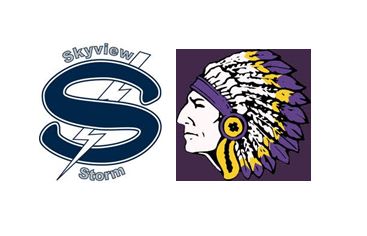 SKYVIEW 49, COLUMBIA RIVER 16
The Storm jumped out to a 35-6 lead at the half, cruising to a non-league victory. The Storm will be fighting for a playoff berth in the next two weeks of 4A Greater St. Helens League competition. Columbia River, meanwhile, has back-to-back 3A GSHL games to finish the season. Win both, and the Chieftains are league champions again.
From reeling to rolling in 48 minutes:
That's how it felt for Skyview after it stormed past its rival for the ninth time in10 seasons.
"It really is a big deal, actually," said senior RB/LB Blake Ingram after a solid all-around game, with 120 yards rushing and two touchdowns, a 37-yard pass reception, and tying for team-high honors with seven tackles.
Ingram noted that if Columbia River drops to 2A next fall — nothing will be official until the winter when reclassification numbers are finalized — it could mean the end of the rivaly game between west Vancouver neighbors. That possibility, Ingram said, played a role in the significance of Friday's win.
"There's a chance we won't play River again," he said. "So for us, for the alumni, plus everyone in the Skyview High School family, it's a win all-around."
Friday's game also marked the first time Skyview visited Chieftain Stadium since the rivals' wild finish two years ago when River picked up a blocked field goal on the game's final play and ran into the end zone for a 29-24 victory.
"There were only a couple of us playing in that game," Ingram said. "That game is long, long gone."
Storm needed this one:
The win snapped a two-game losing streak for the Storm and gives it a boost just in time for a push toward an 11th consecutive playoff berth.
"You never know how players will react to back-to-back losses," Skyview coach Steve Kizer said. "I'm proud of the resiliency of these guys. This was a team win. We played great on defense, on special teams, and our offense got rolling. We still had too many penalties (eight for 68 yards), but we'll clean that up."
Skyview is looking for wins over Evergreen next week and Union in Week 9. There are too many scenarios to mention, but if Skyview finishes 4-2 in league play, the Storm will at the very least be in a tiebreaker to make it to the playoffs in Week 10.
A loss in either game would not eliminate the Storm completely, but the Storm would then need a lot of help.
Columbia River miscues:
Penalties weren't River's main problem Friday — four for 48 yards — but there were plenty of other bugaboos that cost the the team.
The Chieftains had three first-half turnovers, two of which Skyview turned immediately into touchdowns. They missed an extra point on their only first-half score. They were held to five first downs in the first half.
And yes, they committed a critical penalty — an unsportsmanlike conduct following a third-down pass break-up by Blake Duhamel in the end zone. The penalty gave Skyview a first down. Three plays later, Ingram scored to put the Storm up 28-6.
"We did well reducing our penalties tonight, but turnovers are still a big issue," River coach John O'Rourke said. "That's something we really need to work on."
The Chieftains will not have as much time as usual to do so. They play Thursday night at Prairie. A win clinches a state preliminary round playoff berth while setting up a Week 9 showdown at home against Kelso for the 3A GSHL title.
A loss to the Falcons means River would have to beat Kelso to create a three-way tie for first and a tiebreaker.
This and that:
Friday's win gave Skyview a 10-8 lead in the all-time series with Columbia River. … The Chieftains were without leading rushing Travon Santiago, who served a one-game suspension for an undisclosed rules violation. He should be back for next weeks' game against Prairie. … Storm senior LB Beyden Heppler shared team-high honors with INgram with seven tackles, including two for loss. CB Olive Emmy added six tackles and also had two first-half interceptions. LB Josh Seynaeve had five tackles, two for loss, including a sack. …Duhamel had four pass breakups in his matchup with Storm WR Jeremiah Wright, despite giving up seven inches to the 6-3 junior.