Day After Report: Camas 51, Union 16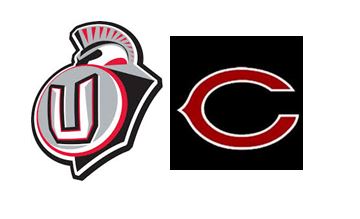 Probably shouldn't get too far ahead of ourselves …
(Wait, we don't care. Journalists can look as far into the future as we want.)
So, we're not saying anything is a sure thing, but we are saying that if Camas does make it to the state championship game, then they've just reached the halfway point of the season. With two regular-season games left to play, Camas is 7-0. Championship week is Week 14. Just throwing that out there.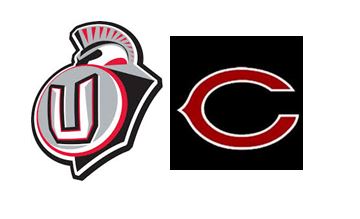 CAMAS 51, UNION 16
Ranked No. 1 in the state. The offense clicked from the get-go Friday. And the defense is on a run that is, quite frankly, amazing. So yeah, talk of a long November playoff run and a possible December game is warranted with this squad. But if you do not care for that talk just yet, skip over the first note below regarding my interview on Seattle radio.
Seattle radio talk:
Some of you know that I talk about Southwest Washington high school football on KJR radio's Varsity Live program every Friday night. This week, that show was scheduled to include an interview with Camas coach Jon Eagle. Later in the night, I talked about the game I covered in an effort to give updates to the Seattle area audience.
Well, on Friday, I was asked, on the air, how this Camas team compares to the 2013 team.
Uh oh.
Kind of put me on the spot.
I cannot recall exactly what I said, but it was something along the lines of nobody from Camas wants to compare one season's team to another season's team, especially that 2013 team. Those of us who watched that team know if was a great team. One of the best Southwest Washington has ever seen. And yes, one of the best teams in the state. However, that team also lost in the craziest finish to a football game I've ever covered, in the state championship game. The scars of that result have not healed.
So, I told the radio audience, it probably is not wise to compare any team from Southwest Washington to that team.
Then, of course, I tried to compare them. I guess I'm not too wise.
Because that 2013 team had so many players back from the previous season, they were all big names. Not just around here, but the state, too.
This year's team has plenty of big names, too, but perhaps not as many known throughout the state.
But don't be fooled. This team is looking really, really tough.
The defense held Skyview to just barely more than 100 yards. The defense suffocated Battle Ground's amazing aerial attack. And the defense just crushed Union's will in the first half Friday night.
Then you add the offense. On Friday, it clicked for 601 yards.
I have no idea what's going to happen in the coming weeks in the playoffs. But it would not surprise me to be working in December.
Streaks:
Camas has now won 39 consecutive regular-season games dating back to the 2011 season.
Camas has now won 32 consecutive league games, a streak that started in 2010.
Camas has now beat rival Union four years in a row. The teams did not play each other in 2011 and 2010.
Del Moral, God, and Moses — all in one note:
Two weeks ago, Jordan Del Moral rushed for 191 yards.
Today, that looks like nothing.
On Friday, Del Moral torched the Titans with 274 yards rushing and three touchdowns.
"Oh my God, my offensive linemen played amazing. They made it feel like it was practice," Del Moral said. "I felt like Moses, walking through that lake."
Lake. Red Sea. It all works. It's a body of water. And Del Moral walked, er, rushed through and around everything on Friday.
His biggest gain was his 72-yard touchdown run in the first quarter. At first, he appeared to run into a group of players — his linemen and Union defenders — and it looked like he was contained. Nope. A split second later, he was out in the open and gone.
"It was all Alex Davis," Del Moral said of the left guard. "He filled the hole for me. I followed him. They lost me."
Del Moral said being small — he is listed at 5-8 — has its advantages. The Titans didn't see him behind Davis.
"He led me to the promised land," Del Moral said.
(So now Alex Davis is Moses?)
"Then I saw green, and I was hoping I wouldn't get caught."
Escape, then score:
Liam Fitzgerald sometimes makes it look easy. And when he's having a tough time, his receivers make it look easy. That's a pretty good combination to have. On Friday, the Camas quarterback completed 21 of 30 passes for 254 yards and four touchdowns.
The most memorable of those passes came in the fourth quarter, his last pass of the game.
Fitzgerald was under pressure, and it looked like he escaped not once but twice. The Titans had him for a sack. Then they didn't. Then they had him again. Nope. Fitzgerald got away from the Titans and was about to run for it.
Before he crossed the line of scrimmage, though, he noticed Jared Bentley got himself wide open in the end zone. Fitzgerald threw the ball on the run, and Bentley caught it for a touchdown and the 51st point.
"I don't even know how I did that," Fitzgerald said. "I popped out somehow, and then I saw Jared."
Camas coach Jon Eagle went with Reggie Jackson's famous quote to describe Fitzgerald.
"He's the straw that stirs the drink," Eagle said.
Fitzgerald, by the way, also added 57 yards rushing.
Points, yards, ranking, etc.:
So the Papermakers improved to 7-0.
They surely will maintain their No. 1 ranking.
They gained 601 yards against Union.
They scored 51 points.
They are kind of a big deal, right?
No. At least not yet, according to Fitzgerald.
"It's cool, but you have to keep going," Fitzgerald said. "You can't let it get in your head. We've got Mountain View next week. They're tough."
And that is all the Papermakers are allowed to think about right now.
The rest of us? Well, we can consider the future possibilities.