Day After Report: Camas 42, Battle Ground 6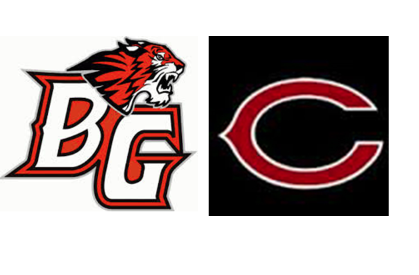 The score does not look like it, but Battle Ground's defense came to play. Only, Camas' defense was even better. The top-ranked team in the state deflated Battle Ground's air attack, then the Camas offense got going in the second half.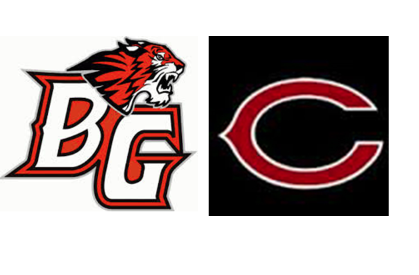 CAMAS 42, BATTLE GROUND 6
The Papermakers intercepted five passes and a close game quickly turned into another Camas runaway.
Pick-Six:
Cooper McNatt intercepted Battle Ground's first pass of the night. He was just getting started.Late in the second quarter, he saw something familiar: The Battle Ground offense was in a formation he remembered from watching film, from preparing at practice. He figured it was a quick pass to a wide receiver. McNatt figured right. Big time.
"We just worked at it so much," McNatt said of the week in practice. "I knew it right away, and sometimes you've got to take some chances."
McNatt jumped the route. Remember, it wasn't a guess. He knew. Sure enough, the ball was on the way, right where he was going to be, in front of the intended receiver.
"I thought I was going to drop it," McNatt acknowledged.
"I just broke to it, the ball was there, one thing led to another, and I was in the end zone," McNatt said.
That was the play that turned the close game into a not-so-close game. Camas went from a 14-6 lead to a 21-6 advantage at the half.
Then it was all Camas in the second half.
Numbers that prove Battle Ground played well on defense:
It is not often the Camas offense is held scoreless for a quarter. The Papermakers had zero after Friday's first quarter.
It is not often that Camas is outgained for a half. Yet Battle Ground gained 206 yards in the first half to Camas' 122 yards.
Heck, even the final yardage totals were really close. Camas ended up with 295 yards of offense to Battle Ground's 293.
So how did Camas score 42 points if Battle Ground's defense was so strong? Well, you already know one score came on a defensive touchdown. And there were six Battle Ground turnovers in all — five interceptions and one fumble.
Camas scored off of three of those miscues.
Camas only needed 19 yards of offense to score after one turnover. Then there was the pick-six on another turnover. And the Papermakers needed just 37 yards for their third score after a turnover.
Not a whole lot a defense can do with those tough breaks against it. The final score does not look friendly to the Battle Ground defense, but it really was a strong effort by the Tigers.
Strange, strange drive that resulted in nothing of consequence:
This might have been a first for me. And I've been doing this a long, long time.
Camas had a 14-play drive that took more than four-and-a-half minutes off the clock, yet the drive only went 23 yards.
A few penalties on both teams kept moving the ball forward and backward and if it could have gone sideways it would have gone sideways, too.
Camas started on the Battle Ground 48-yard line. Got to the 35, but then there was a 13-yard penalty back to the 48. (Actually, it's a 10-yard holding penalty from the spot of the foul, which was 3 yards behind the line of scrimmage. Statistically speaking, that's a 13-yard penalty.)
After an incomplete pass, there was a 15-yard penalty against Battle Ground, moving the ball to the 33-yard line.
Camas would get to the 26-yard line, but then the Papermakers were sacked for an 11-yard loss.
No problem for the Camas offense. A few passes later, the Papermakers converted on a fourth-down play and got to the 16-yard line. Then the 13-yard line. And then, and then … yep, another penalty. This one 12 yards back to the 25-yard line.
Two incomplete passes later, it was a loss of downs.
It took a lot of time for not a lot of yards.
Bruno makes amends:
While McNatt might have had the play of the night with his defensive touchdown, the catch of the night went to Camas' Hunter Bruno, who made a diving reception in the end zone in between two defenders, giving the Papermakers a 35-6 lead late in the third quarter.Bruno finished with six catches for 132 yards.
That 27-yard touchdown had to be his favorite.
He needed it, too, because he was feeling down.
"A couple plays before that, I dropped one," Bruno said. "I was really mad at myself. I felt I let my team down. I just knew I had to get the next one. I just went all out and came down with it."
All alone at the top:
Camas, the top-ranked Class 4A team in the state, is now 3-0 in the 4A GSHL with three to play. With the looks of the scores so far, the Papermakers remain the class of the league. The players, though, understand it can all change in one week. McNatt said it is already time to look to next week, when Camas hosts Union.
After that, Camas will take on Mountain View, which beat Skyview on Friday to improve to 2-1 in league play.
Linebacker Michael Matthews said no one at Camas is taking anything for granted.
"We've got some really good teams in our league. We see everything," Matthews said, noting there are passing teams, running teams, and balanced teams. "We have the toughest league in the state. Being 3-0 is a really good start. It's nice to get out to a lead like this."
Unpredictable:
Camas is 3-0 and looking strong.
Mountain View is 2-1 in league with wins over Union and now Skyview, but a loss to Battle Ground.
Union is 2-1 in league and has Camas, Battle Ground, and Skyview left on the schedule.
Skyview is 2-2 in league, including a win over Battle Ground and losses to Mountain View and Camas.
Battle Ground is 2-2 in league with losses to Camas and Skyview, but a win over Mountain View.
Three teams make the playoffs.
Something has to give.