Day After Report: Prairie 36, Fort Vancouver 7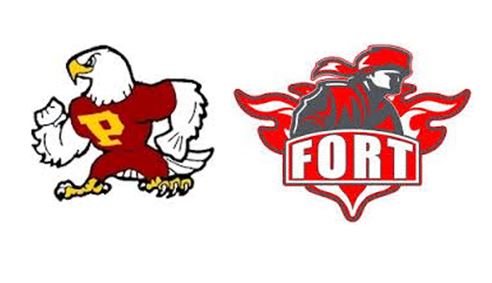 Every 4A, 3A, and 2A team from Clark County now has at least one win this football season.
(These notes courtesy Rene Ferran for The Columbian.)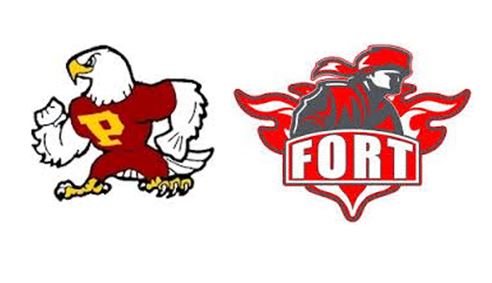 PRAIRIE 36, FORT VANCOUVER 7
A back-up fullback ended up with 130 yards rushing for the Falcons.
History lesson:
The Falcons earned their first win of the 2015 season against an opponent they've owned in recent seasons.
Prairie blanked Fort 49-0 last year, and during the Falcons' seven-game win streak in the series, they've outscored the Trappers 353-57, shutting out Fort three times and allowing only one offensive touchdown in their last five meetings.
With that kind of recent history in the series, perhaps it wasn't surprising that the Falcons took a win in Friday's game for granted.
"For the past few years, I know that we've blown them out," said sophomore Carson Slagle, who came on for an injured Kyle Schulson in the third quarter and ran for 115 yards and two touchdowns in the final 14 ½ minutes of the game. "We definitely didn't expect this much of a struggle."
Yet after Kyron Lowe-Ash's second interception of the game — the first, he returned 80 yards for a touchdown — the Trappers were within eight points 15-7, had the ball on the Prairie 39, and appeared to have a real shot at their first win over the Falcons since 2008.
"I told the kids all week that Fort's plan would be to keep the game close and have an opportunity to take a lead late," said Prairie coach Kevin Baker. "Fort's kids came ready to play. Our kids were having trouble blocking them. Our defense kept us in the game."
The Falcons held Fort to just 126 yards of offense and nine first downs. They had four sacks of Trappers QB Erik Coppinger, six other tackles for loss, and eight passes defensed.
Linebacker Lukas Daniel led the way with eight tackles, including a sack, and a fumble recovery. Fellow LB Henry Le added seven tackles, two for loss, and Connor Castleberry also had two tackles for loss.
Taking advantage of opportunity:
Slagle had only 16 carries coming into Friday's game for 124 yards, scoring his first career touchdown in the Falcons' season-opening loss to Heritage but seeing only spot duty for 3 ½ games.
While he was an unlikely hero for the Falcons, Baker wasn't shocked to see the sophomore excel.
"Carson is sort of a deceptive kid," he said. "He's not the biggest kid, but he's pretty quick, and he makes reads in the open field really well. He turned things around for us when we needed them to be turned around tonight."
Still a chance:
Prairie lost its Greater St. Helens 3A League opener last week 14-6 at Kelso and needed to beat Fort to keep its chances of a first playoff berth since 2011 alive.
Baker soaked in the news of Columbia River's 46-20 loss at Black Hills as a drizzle soaked Kiggins Bowl.
"That means they're vulnerable," said Baker, whose team hosts River on Oct. 22. "But we need to be able to put points on the board. Otherwise, teams will do (what Fort did). They were playing a gap-eight on us, with all the inside gaps filled and a safety over the top.
"If we just make the right read, we're OK. I'm seeing some good things out there, but I'm not seeing consistency."
This and that:
Baker said Schulson, who injured his knee early in the third quarter, was walking around after the game and hopefully should be able to go for next week's non-league game against Mark Morris.
Defensive back Cruz Holliman led Fort with eight tackles, while end Mitchel Cooper had three of the Trappers' eight tackles for loss.
Fort travels to Kelso next week, then finishes GSHL 3A play at home against Columbia River in Week 6 before playing four non-league games to close the season.