Day After Report: Camas 62, Evergreen 21
The Papermakers opened league play, cruising to another victory. Ranked No. 1 in the state among Class 4A teams, Camas just keeps rolling.
(These notes courtesy of Paul Danzer of The Columbian.)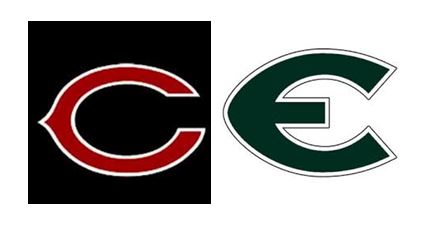 CAMAS 62, EVERGREEN 21
That's 29 consecutive league victories for the Papermakers, who haven't lost a league game since they were in the 3A GSHL in 2009.
Perfect record but not perfect:
Perfection is not achieved in the fourth game of the football season. The Camas Papermakers understand that.
As Blake Roy noted, the Papermakers "messed up" quite a few times in their win over a resilient Evergreen team.
The mistakes included almost 100 yards in penalties, two pass interceptions, and some inconsistent play on defense.
"They found little weakness just ramming the ball. That's not somewhere we should have weakness. We're known for stuffing the run," said Roy, who plays defensive end and tight end.
Dallas Goodpaster, Evergreen's 225-pound fullback, put that to the test. His 60 yards on 13 carries might not sound like much, but it usually took multiple tacklers to stop him.
Dustin Nettles also was a thorn in Camas' side, beginning with a 20-yard catch and run on Evergreen's third possession that gave the Plainsmen their first first down of the game. It was the first of six catches that gained more than 10 yards for the 6-foot-2 sophomore. Nettles finished with 143 receiving yards from junior quarterback Payton Monda.
Nettles' first catch of the afternoon actually was an interception at the 1-yard line, outjumping a Camas receiver as quarterback Liam Fitzgerald threw deep on a first down form the 37-yard line.
Evergreen's second interception of Fitzgerald also came near the goal line. Imani Wilson stepped in front of a pass intended for Roy. Roy blamed himself.
"It was a good play by Evergreen to see that and exploit us," Roy said. "I ran the route a bit wrong, too. I cut it off too soon and went too far inside which let (Wilson get there) get there."
Getting experience:
Camas coach Jon Eagle estimated almost 30 players saw playing time on defense as the Papermakers continue to gain experience and depth.
Ditto on offense, where eight players had carries and six caught passes.