Day After Report: Hockinson 49, Castle Rock 0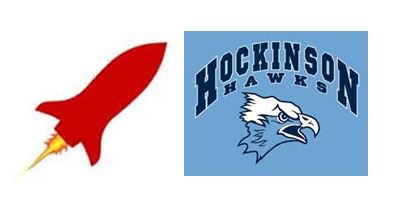 No surprise, the Hawks had an easy time of it, improving to 3-0. (These notes from Kyle Bliquez, for The Columbian.)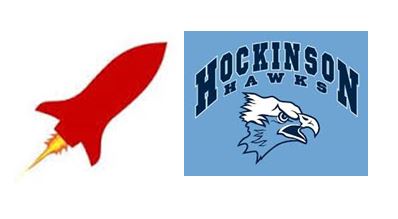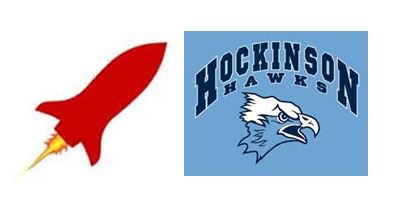 HOCKINSON 49, CASTLE ROCK 0
Another shutout for the defense, another big scoring game for the offense.
It worked at first:
The strategy from Castle Rock was evident in the first quarter; wear down the clock and keep the Hockinson offense off the field.
The Rockets took nearly six minutes off the clock, but it did not matter. Once Hockinson got the ball, watch out.
Sophomore quarterback Canon Racanelli found Kedrick Johnson streaking down the sideline for a 69 yard touchdown.  Steven Carlisle ran nine yards for another score shortly thereafter, en route to a 49-0 victory.
Defense leads to offense:
On three consecutive possessions, Hockinson forced turnovers, two of which went for scores as Cole Walker and Peter Schultz-Rathbun returned interceptions 20 and 38 yards, respectively.
Racanelli said: "Our defense is crazy. We've been good this year and last year. We set a tone last year and it really carried over to this year. Crazy man's out there on defense."
Overall, the defense forced five takeaways and never let the opposition past their 31 yard line.
Simple strategy:
Racanelli found Bailey Jones, Cameron Loos and Mitch Lines on separate scoring drives in the second quarter.
"Its pre-snap reads, quick reads, right when you start, and receivers make plays. That's all it is," the quarterback said.
Racanelli not only humbly credited the defense, but the relationship with the receivers and offensive line for Hockinson's torrid start to the season.
"Offensive line, I feel like we've gotten along. Been throwing with the receivers in the offseason a lot, and I think the mesh between everyone is pretty freakin' good."