Day After Report: Todd Beamer 30, Evergreen 25
It was a great start for Evergreen. Not so good in the middle. But the Plainsmen made it interesting. The Plainsmen didn't give up. The Plainsmen feel they have the program moving in the right direction.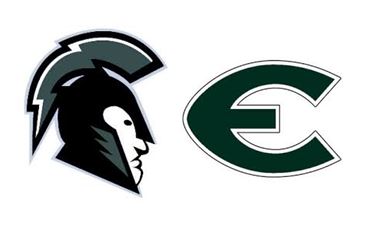 TODD BEAMER 30, EVERGREEN 25
The Plainsmen led 19-0, fell behind by eight, then got back to within three and had some momentum before the clock ran out.
Strong finish:
Dallas Goodpaster scored on a 2-yd TD run to pull the Plainsmen within three points at 28-25 with just more than 2 minutes to play.
Then the Plainsmen just missed on an onside kick attempt. So close.
Still, they weren't done. The defense, which had some trouble with the Beamer rushing attack, forced a three-and-out, punt.
In other words, the Plainsmen made this a game.
"They gave themselves a chance to win. I'm proud of their effort. They are guys who fought hard," Evergreen coach Terry Hyde said.
The Plainsmen got the ball back, but in bad field position. Todd Beamer would get a safety to go up 30-25. In a weird kind of a way, this could have helped Evergreen. The Plainsmen were able to try an onside kick again, but away from their own end zone. But that ball was recovered by Beamer, too.
Game over.
"It's making the plays when the plays need to be made," Hyde said.
There's a buzz:
Evergreen won its opener on the road. This was its first home game of the season. Even in defeat, a bunch of fans came down on the field and made a human tunnel for the Plainsmen to run through after the players and coaches had their post-game meeting in the end zone.
Hyde made a point to point out those fans, saying they are here because the players have earned their support through their hard work. It is not about winning every game. It's about representing the school. These Plainsmen are doing that, Hyde said.
"It's not quite old Evergreen football yet, but we're getting there," Hyde said. "Even though we lost, we took a big step forward today."
A heroic gesture:
I will forever be grateful to whoever came up with the idea to honor Todd Beamer and the other passengers of Flight 93 by naming the new school in Federal Way after Mr. Beamer. So many reminders of that day on the anniversary, and then a football game against Todd Beamer on this night.
Here is more on Todd Beamer if you are interested.
Note: I did not "cover" this game, but I was there. So glad I stuck around to watch, then talked to the coaches after the game.