Note: This is an update on a former high school athlete from Clark County. Danitrius Worthy was never a star on the basketball court, but he is hoping to be a music star with his stage name: Dior Worthy. Plus, he has friends from Washington, including former Heritage basketball standout Jeff Parrish, in his corner.
I first heard Dior Worthy's voice in 2011 at a high school basketball game. He had re-worked the popular song "Black and Yellow" by Wiz Khalifa to "Green and Yellow," making it a song about the Evergreen basketball team.
It sounded professional, that song. Sounded like Worthy and the people he worked with in the studio knew what they were doing. It did not sound anything like most "fan" songs, done by amateurs. This artist could really do something, if he wanted to pursue music.
So I wrote a column about him because it was great seeing a former Evergreen student (he was at Eastern Washington University at the time) giving back to his old school. And, let's face it, athletes want to be musicians, and musicians want to be athletes, and just look around professional sports, these two things go hand-in-hand. It's all about entertainment, right?
It turned out, Worthy did so much more than just re-work that song. He had his own voice, his own lyrics, his own sound.
A few years later, I wrote another column, describing the song he wrote for an athlete who never had a chance to shine. Cancer took the athlete before he even had the opportunity to play at Heritage High School. Worthy knew some of the family members and wanted to give something to them, something of himself: His music.
These days, Dior Worthy is still making music. He's going out on tour, performing in front of packed houses at small venues. Last winter, it was the up and down the west coast. Now he's on a national tour with Mark Battles.
And on Thursday, he hosted a party in downtown Portland for his EP release and video debut. To hear his music, or see the video, go to diorworthy.com
(By the way, his music, a mix of hip-hop and R&B, has its share of "interesting" language. There are words that might offend some. If you've seen a Quentin Tarantino movie, you won't be shocked. If you've listened to old-school rap, you won't be offended.)
Dior Worthy invited me to the party. I wasn't going to miss it.
One, I am a fan of his music. More importantly, I'm a fan of his.
I want everyone to chase their dreams, to go as far as they can in their callings.
I want to see people overcome obstacles. A hip-hop artist from Vancouver, Washington? Let's do this!
So I headed to Compound Gallery in downtown Portland. Yes, I was the oldest person in the room for most of the two hours I was there. Somebody asked if I was the store manager. (My apologies to the real store manager, by the way, who would not be caught dead wearing what I wear on a regular basis. Fashion is not exactly my strong suit.)
I talked to several people, those who work alongside Dior Worthy, and of course, I talked to man of the hour.
And because I'm the main high school sports reporter for The Columbian, it was great to talk to Jeff Parrish, a former star basketball player for the Heritage Timberwolves. (Parrish and Worthy met when Worthy was a student at Heritage before Worthy moved to Evergreen.) Parrish was on the Heritage team that won the district championship in 2009, and he was first-team all league as a senior in 2010.
Parrish is the one who put all this in motion. Worthy showed Parrish some of his lyrics, back in high school, and Parrish said they were too good to just remain on paper. Worthy had to start performing, Parrish said.
So it began.
At Eastern Washington, Worthy met Marcus Matthews, who is a genius in the studio.
"He saw me rapping in the dorms," Worthy said. "We started talking. We started getting some studio time."
At Parrish's urging, and then finding Matthews, who grew up in Tacoma, Worthy could see something happening.
"We could really do this for real," he said.
For his latest project, "Spring/Summer" Worthy and creative director Mark McGinnis came up with a plan for the music and the video.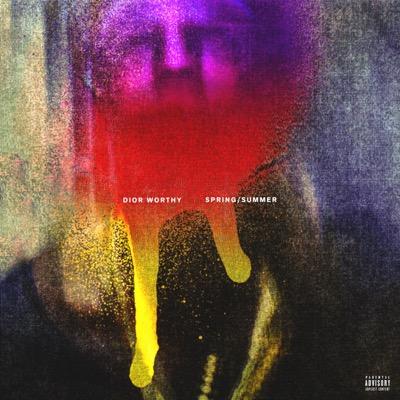 By the way, the four men mentioned in this post — Worthy, Parrish, Matthews, and McGinnis — are all from Washington.
Worthy and his friends started Blow Up Kids, a company to oversee all the music, the videos, the fashion.
"Blow up or grow up," Worthy says. "Chase your dreams or grow up and get a real job."
It's all about youthful expression.
"You want to live like you're 5 when you're 55."
Worthy is not just talking about music. He is talking about any dream. He wants young people who dream of being an astronaut at the age of 5 to still have that dream at 15, at 20, so by the time they are 30, they are chasing the stars for real.
"Once you start doing what you were born to do, you take off," Worthy said.