Signing Day! Who is signing? Where are they going? A list!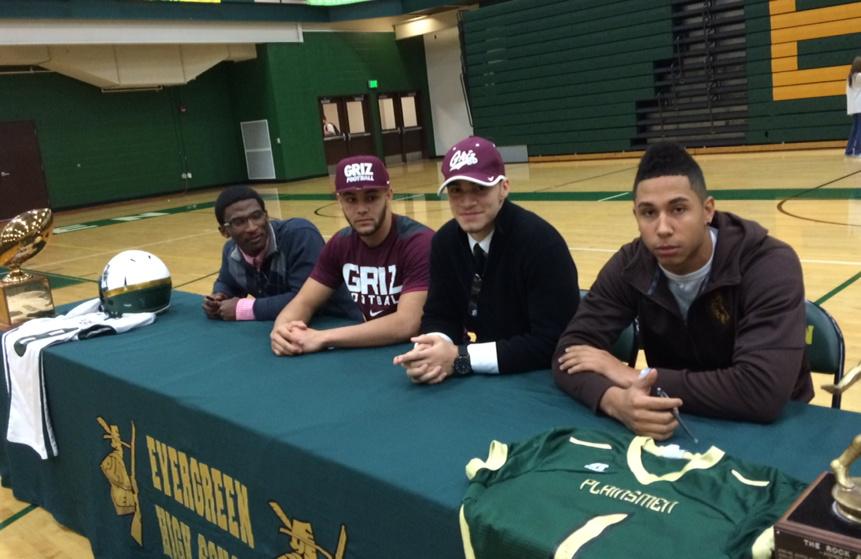 Wednesday was Signing Day for NCAA Division I and II football and soccer players. We at The Columbian also report athletes from Clark County who are signing with any four-year program.
Here is a list of football and soccer players who have or are expected to sign, plus another list of athletes from other sports who signed in the fall.
This is the list of every athlete we know of, so if we missed someone, please let us know. E-mail us at sports@columbian.com
FOOTBALL AND SOCCER
Battle Ground:

Parker Randle, Southern Oregon football
Victoria Lindstrom, Eastern Washington soccer
Camas:

James Price, Wyoming football
Tanner Aldridge, Southern Oregon football
Isaiah Ephraim, Eastern Oregon football and track/field
Alex Walker, Central Washington football
Jacob Kempf, Gonzaga University soccer
Columbia River:
Taylor Hallquist, Western Washington soccer
Lili Delgadillo, Montana State Billings soccer
Holden Fielding, BYU football (Not signing. Plans on taking his mission, then walking on at BYU)
Evergreen: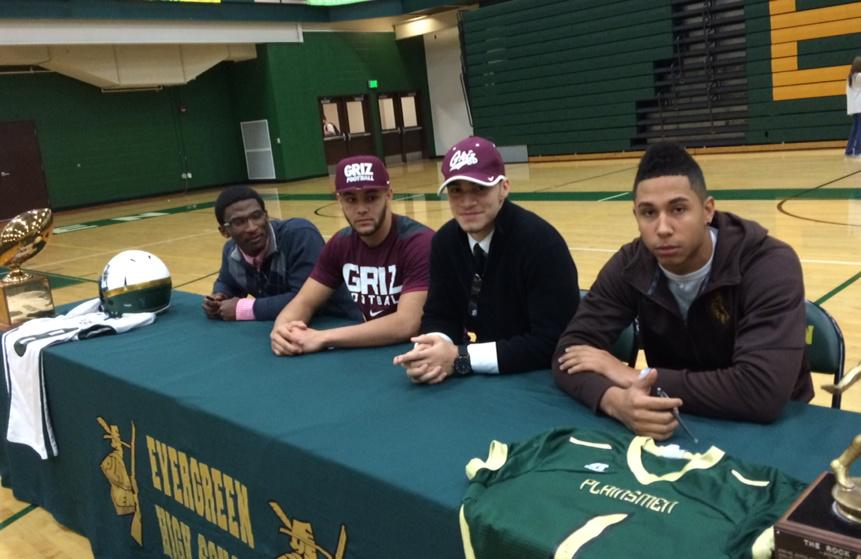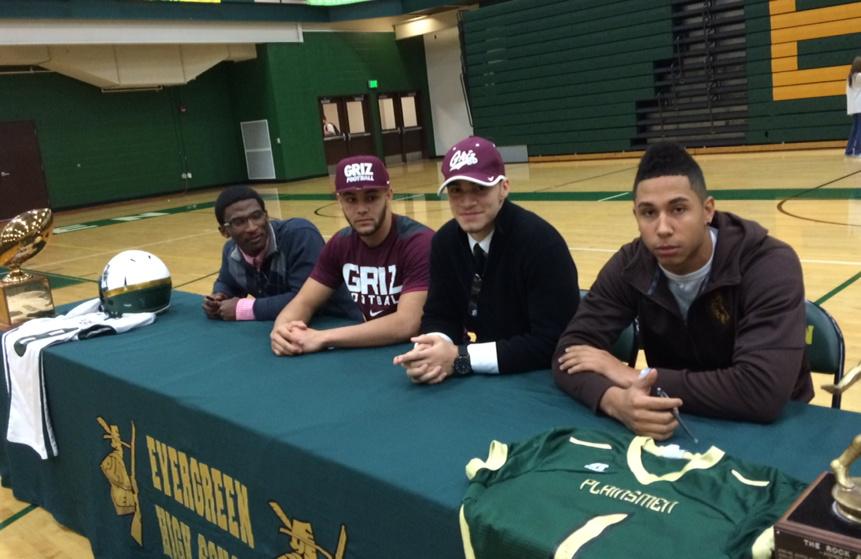 Justice Murphy, Wyoming football
Jerrin Williams, Montana football
Kobey Eaton, Montana football
Billy Nelson, Weber State football
Fort Vancouver:
Jordan Suell, Southern Oregon football
Heritage:
Julia Agarkov, Corban University soccer
King's Way Christian:
Heidi Fronk, Corban University soccer
Mountain View:
Peter Prescott, Creighton soccer
Prairie:
Justin Pena, St. John's University football, Collegeville, Minn.
Skyview:
Zac Shomler, Lewis and Clark football
Mike Haines, Southern Oregon football
Joe Garrison, Eastern Oregon football
Sarah Ferguson, Azusa Pacific soccer
Sydney Smith, Seattle Pacific soccer
Union:
Kyle Vermeulen, Southern Oregon football
Tyler Dionne, Central Washington football
Grant Alcorn, Concordia soccer
Woodland
Cody Shepherd, Eastern Oregon football
Zach Lacy, Eastern Oregon football (Graduated two years ago, but signing now)
---
ALL OTHER SPORTS
Camas
McKinley LeFore, Oregon baseball
Katie Schroeder, Utah State softball
Alissa Pudlitzke, Boise State cross county/track
Kasey Calwell, UC Santa Barbara swimming
Nikki Corbett, Western Washington basketball
Columbia River

Ala Olson, Cal State Monterey Bay
Evergreen
Robert Franks, Washington State basketball
Heritage
Dalaney Tuholski, West Texas A&M volleyball
Hockinson
Diego De La Torre, San Jose State golf
Brian Prigmore, Brown University lacrosse
La Center

Amanda Moudy, Concordia University softball in Ann Arbor, Mich.
Rachel Moudy, Concordia University softall in Ann Arbor, Mich.
Prairie
Lindsay Asplund, Corban University basketball and track/field
Skyview
Sammi Hampton, Arizona State tennis
Union
Thomas Lampkin, Washington State baseball
Cody Hawken, Univerity of Portland baseball
Alexis Fuller, Boise State cross country/track
Jordan Moore, U.S. Military Academy track and field
Woodland
Nathan Patterson, Northern State (S.D.) track and field
Aaron Shoup, St. Martin's baseball
McKenna Mulder, Pacific University basketball