Columbia River basketball takes a charge (And that IS news!)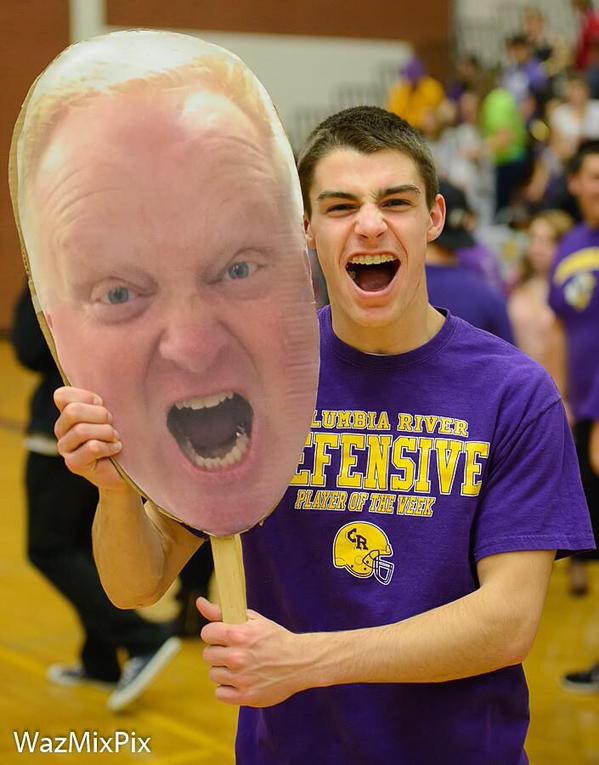 I had some fun at Columbia River coach David Long's expense on Thursday when I tweeted that I actually saw him smiling, even laughing, DURING a game. I wished I had my camera out because I knew no one would believe me.
After the game, I had to ask him what that was about. Never imagined I would get the story he told me.
He and his players were all smiles and laughs after Spencer Long — the coach's son — took a charge against the Prairie Falcons in their Class 3A Greater St. Helens League game. David Long, after all, promised a gift and a cake should the Chieftains take a charge.
Not just for taking a charge against Prairie. But taking a charge. Against anyone. This season.
Really?
Well, according to the coach, yes, the Columbia River Chieftains played their first 17 games of the basketball season without taking a charge.
"We play good defense. We just don't take charges," David  Long said after the game. "We either get out of the way or foul them."
So the charge happened, and the Columbia River players were thrilled.
David Long said every year he has "Scrap Iron" T-shirts that he gives out to players who make those hustle plays or are not afraid to get on the gym floor or take a charge. This year, he has not given out a single T-shirt.
Spencer Long will be getting one for taking the charge. And the team will get a cake to celebrate the achievement.
Back to my tweet about David Long smiling. That was met with some retweets and favorites from some of his former players and colleagues at the school.
And then there was this picture that was sent to me: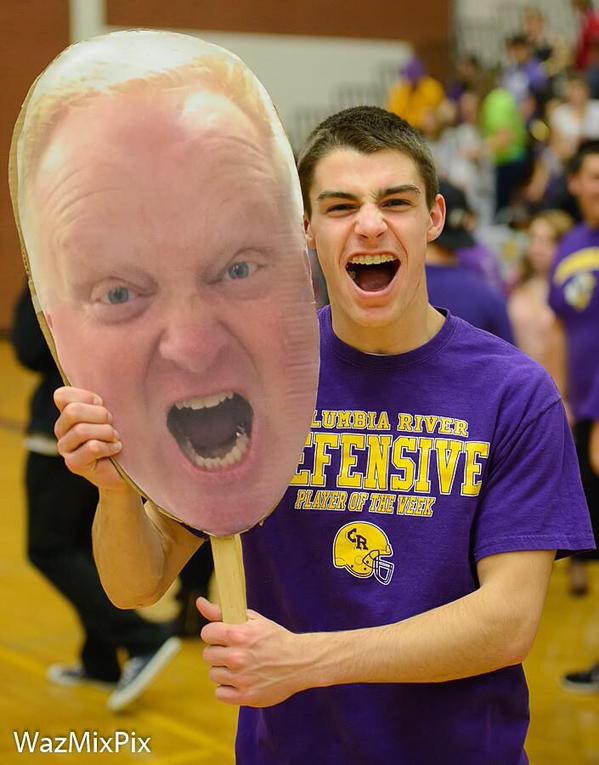 Great stuff.