Evergreen football forced to pick sides in practice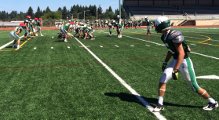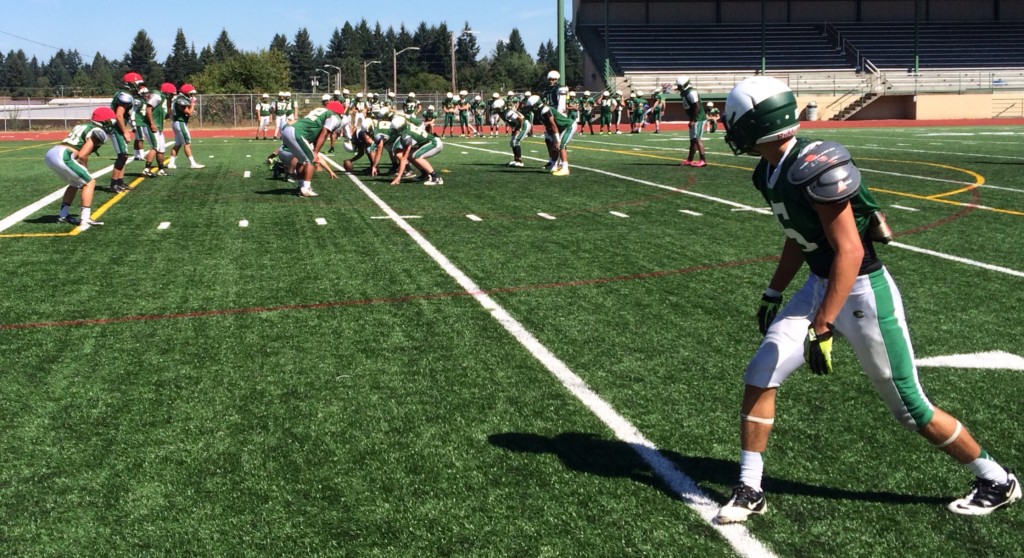 Evergreen coach Don Johnson Jr. has a whistle, but his booming voice is just as attention-grabbing as any whistle.
Earlier this week, he had a defense and an offense about to face off against each other in the red zone. Johnson had a message for the Plainsmen on the sideline.
If you believed the defense was going to win, stand on this sideline. If you believed the offense was going to win, stand on the other sideline.
Winning side gets to gloat. Losing side gets up-downs.
"We have enough depth to compete against each other," Johnson said.
On this day, the offense got the best of the defense. Oh, the defense won one of the series, but the offense got the other two.
Oh, and Johnson is just as competitive as the players. He was in the offensive huddle, so perhaps the deck was stacked a bit against the defense.
Johnson also made sure to get the ball to different playmakers on six consecutive calls.
"No ego," he said, noting that the playmakers will share the ball this season.
That also has the added advantage that opponents will not know who is getting the ball on the next play.
Johnson's laugh was louder than any whistle when discussing the possibilities of the Evergreen offense.