Battle Ground football ready for prime time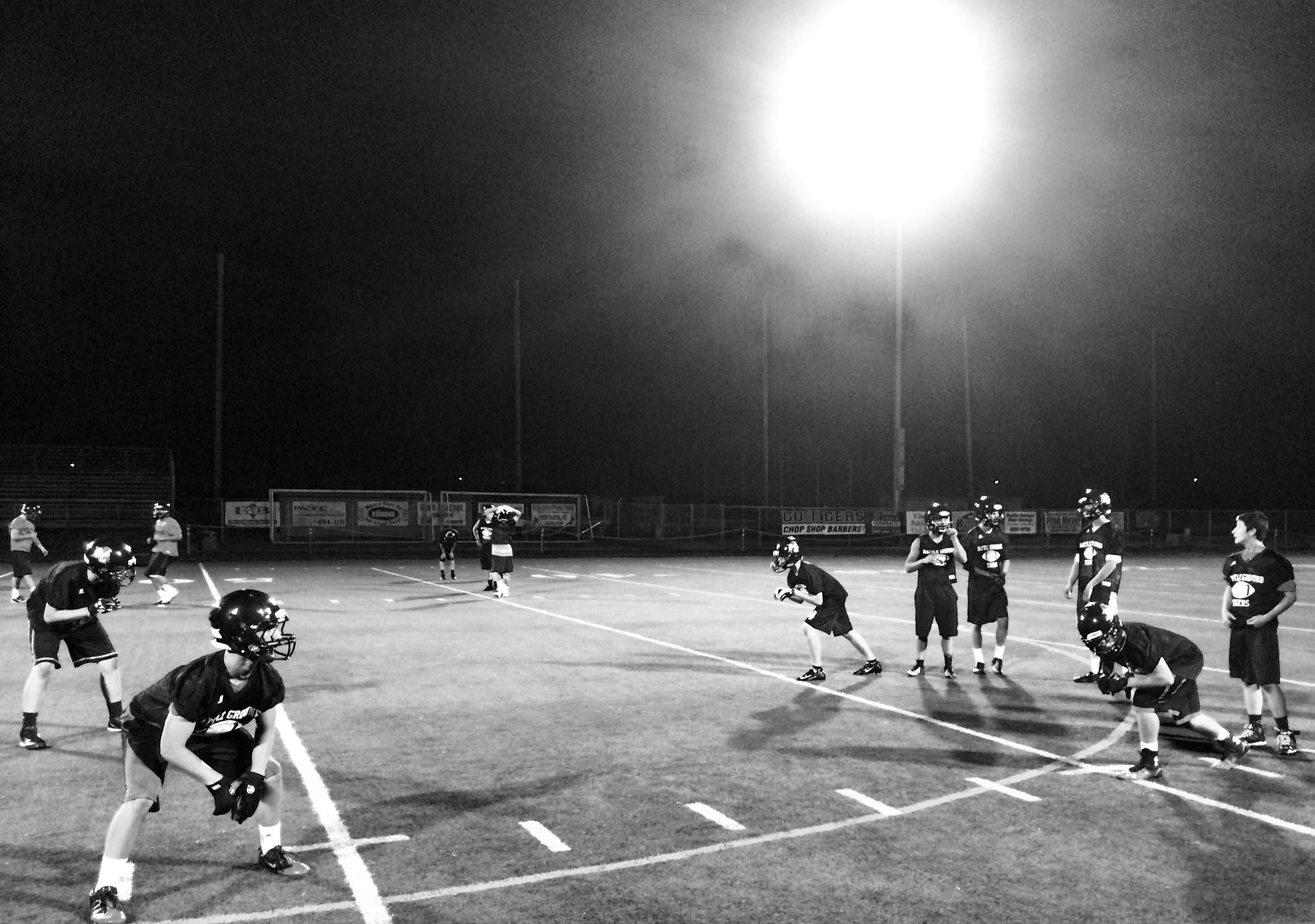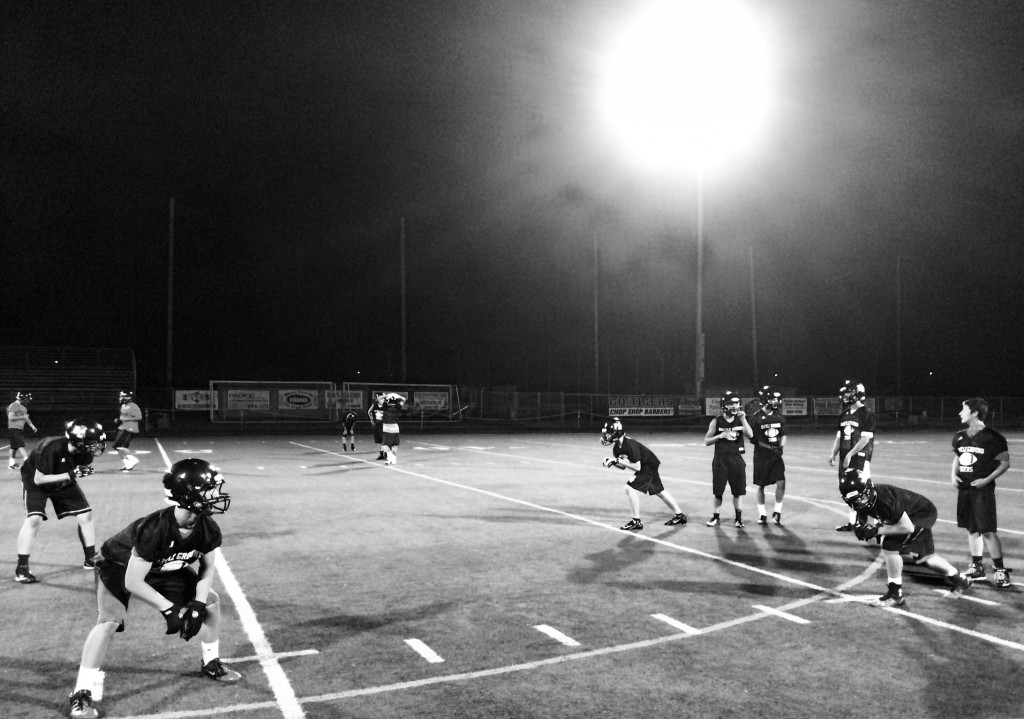 There was a day last week when the Battle Ground practice got pushed back a half hour past what was on the original schedule.
The players did not seem to mind. That last half hour was full of energy. Players were being praised by their coaches for their effort.
Must be something about that cool, night air.
Practice lasted until 9:30 p.m., with coaches and players thriving under the lights at District Stadium.
"Practicing under the lights is great. We used to do this in the morning. We made the change last year, and it works," Battle Ground coach Larry Peck said.
One of the benefits, of course, is to get out of the hot sun. Not that it has been crazy hot this past week, but still, it's August. Another factor is high school football teams play under the lights on Friday nights. Nobody plays at 9 a.m., so no reason to practice at 9 a.m, right?
"You gotta try to find something that will grab the kids," Peck said. "They really seem to enjoy it."