Fun with the Freedom Bowl
This year's participants in the Freedom Bowl Classic were asked to list some fun facts about themselves. Reading through the information, I found out we have a future police officer, a firefighter, soldiers, businessmen, engineers, chefs, and maybe an American Idol or two.
Is the world ready for Jorden Payne to take over Hollywood?
Can you really make minute rice in less than a minute?
And if you were a criminal and saw this guy coming at you with a badge, what would you do?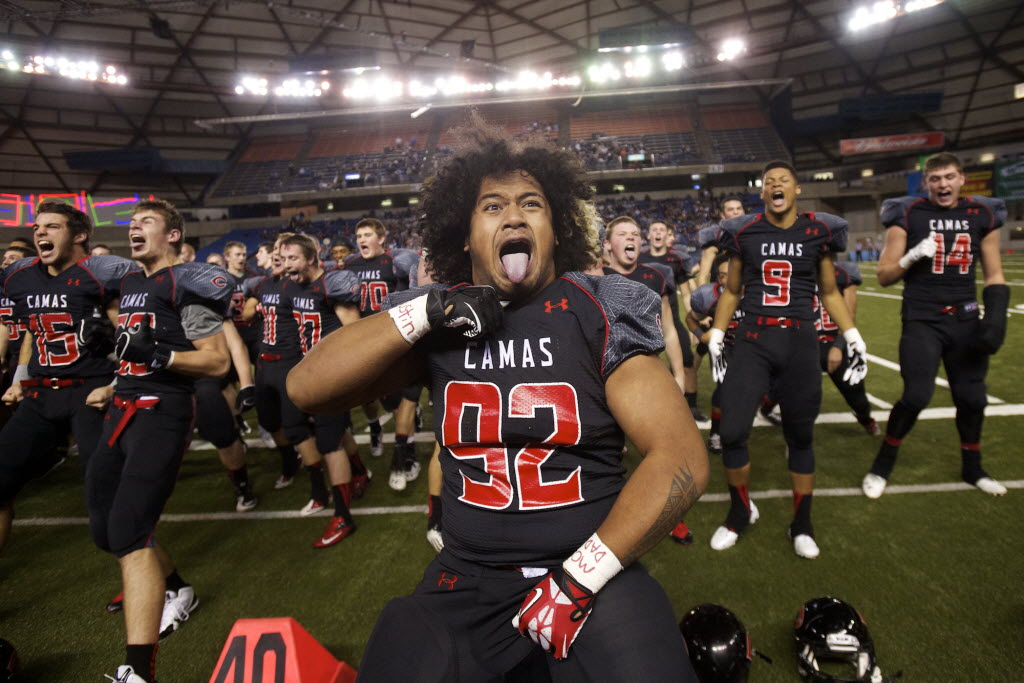 These are just some of the little things that make these guys great. Plus a few comments from yours truly. (By the way, I cannot guarantee that every player listed here is playing in Saturday's game. Some players said yes to playing months ago but for a variety of reasons did not show for practice this week. The questionnaire was filled out a long time ago.)
Jason Vailea of Camas, pictured above, wants to become a police officer.
My take: Dude is faster than he looks, too, so he should be able to chase down any criminal. Or simply just stare down the criminal into surrendering.
Jorden Payne of Camas wants to be an American Idol, move to Hollywood, and become famous.
My take: We always knew Camas just wasn't big enough for this talent.
Adam Dawson of Camas wants to be Time's Man of the Year.
My take: Only if he can be a better man than Jorden Payne! Of course, if he can, he surely would be Time's Man of the Year!
Matt Walser of Camas: "Can hold my breath for a minimum 23 seconds and can balance 3 eggs on my head."
My take: Goodness, Payne and Dawson have no chance now.
Hunter Huddleston of Woodland is going to play football at Southwest Minnesota State.
My take: Isn't that where they filmed "Coach" the TV series?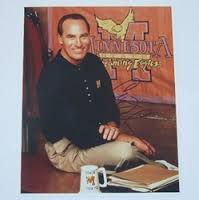 …
Josiah Jones-Contreras of Heritage says he can make Minute Rice in 58 seconds.
Ryan Peerboom of R.A. Long says he can make Minute Rice in 57 seconds.
My take: Oh, it's on. It's so on. Somebody get these two to settle this thing at halftime please. Oh, and maybe this guy can be the referee: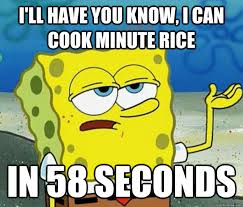 …
Jonathan Branson of Columbia River is grateful for this game in July. "When it's not football season, I turn into a bum."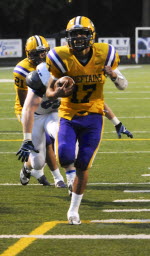 My take: I understand. Sometimes wish I could slip into a coma every offseason and just wake up when training camp opens.
Kyle Hendrix of Woodland says his favorite team is the Carolina Panthers.
My take: I respect anyone who publicly declares his love for the Carolina Panthers. No, I'm not a fan of the Panthers, but I appreciate the passion of real fans. Carolina does not have a history of winning, so clearly, Kyle must be a fan. So don't talk smack!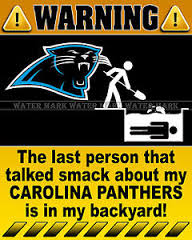 …
Treshon Long of R.A. Long says he dances at random moments, even when there is no music.
My take: See, I'm not the only one!
Long of Long also says he had an "uncountable" number of pancake blocks last season.
My take: I've been known to eat an uncountable number of pancakes.
Kyle Aplin of Evergreen: "I'm a boss."
My take: Hope you are nicer than my ex-boss. My ex-boss made me watch soccer once.
Zack Motil of Skyview: "I like the Oregon Ducks a lot."
My take: Nobody's perfect.
Jay Becker of King's Way Christian: Finished with 200 total touchdowns.
My take: That would be passing, rushing, receiving, returning, moon landings, etc. Here's hoping when he has the ball, the other team can only field eight men.
Connor Wonderly of La Center says ping pong is one of his favorite sports.
My take: I will petition the WIAA to sanction that sport right away.
Justin Smalley of Battle Ground races go-karts.
My take: I race after food carts.
Leon Siofele of Union: "I like to write poems."
My take: Roses are red, violets are blue, I can't tackle Leon, and neither can you.
Ala Tulenkun of Fort Vancouver: Full name is Alaolealofa Manamaleafi Larenson Jr. Tulenkun.
My take: On behalf of every member of the media, I appreciate your decision to just go by Ala Tulenkun.
Matthew Matteo of Skyview claims he is "just a great guy to be around."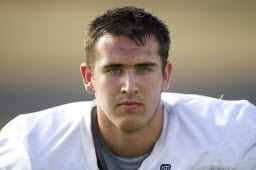 My take: Well, he was really nice when I talked to him, and I'm a jerk, so he must be a great guy to be around.
E'Lon Mack of Heritage: "When people describe me, they say I'm a hyperactive knucklehead."
My take: I've never called you hyperactive! (I kid because I care.) To make it up to you, here is a great photo of Batman!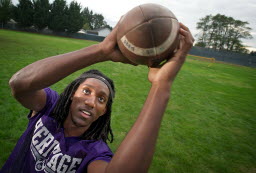 …
James Niemela of Columbia River has a brown belt in kung fu.
My take: Think I'll just leave this one alone, thank you very much. Walk away quietly. Don't upset him.
And finally, these six players have all expressed interest in joining the military: Jason Bracken (Prairie), Nathan Jaskierny (Columbia River), Levi Krout (La Center), Ethan Beniga (Union), Aaron Vejar (Hockinson), and Brody Bagnall (Evergreen).
My take as a former soldier: Thank you.
And I must fit in Jason Bracken's words for this military section of this report:
"I've always wanted to travel and help others out, as well as shoot guns and blow stuff up"
My take: Hooah!
Bracken continued: "There's also a bit of American pride that makes me want to serve my country."
My take: Roger that, and Godspeed.
Have fun Saturday night in the Freedom Bowl Classic.