Softball: VanHorn vs. VanHorn goes to VanHorn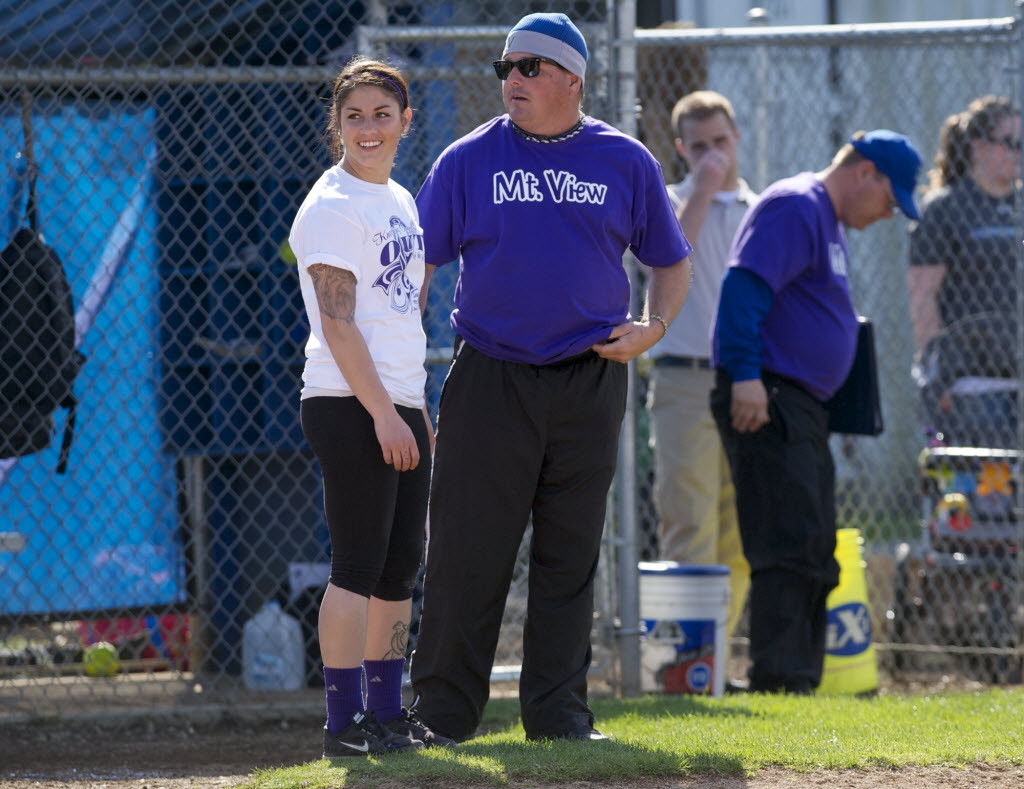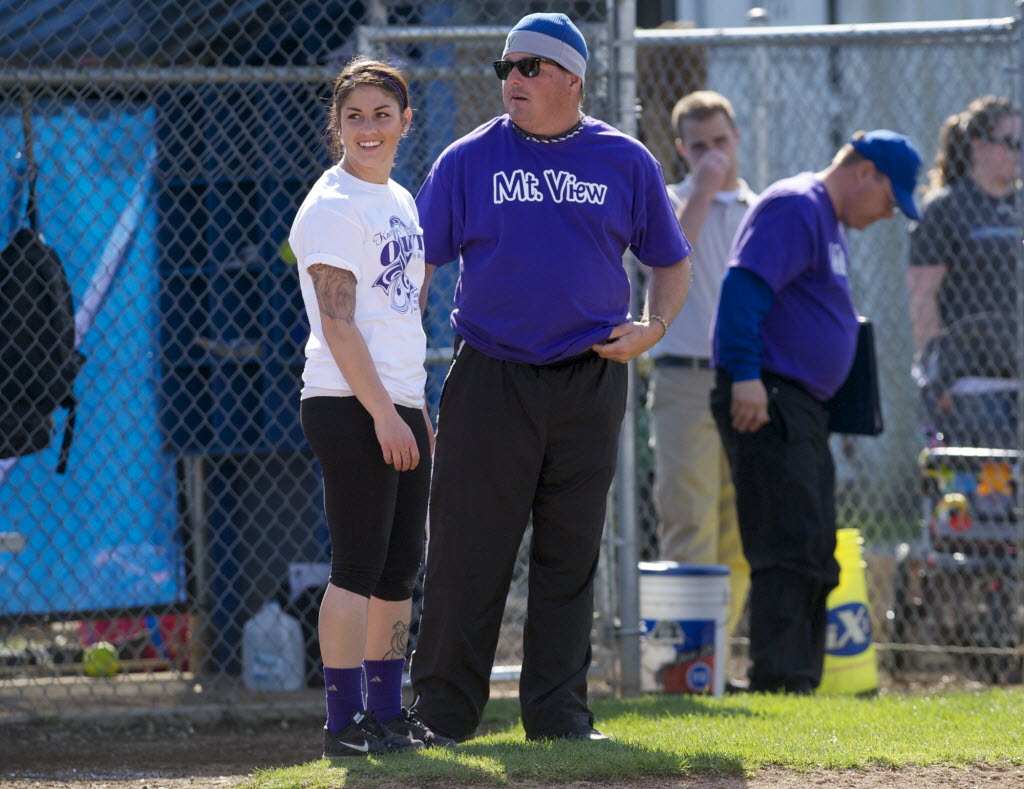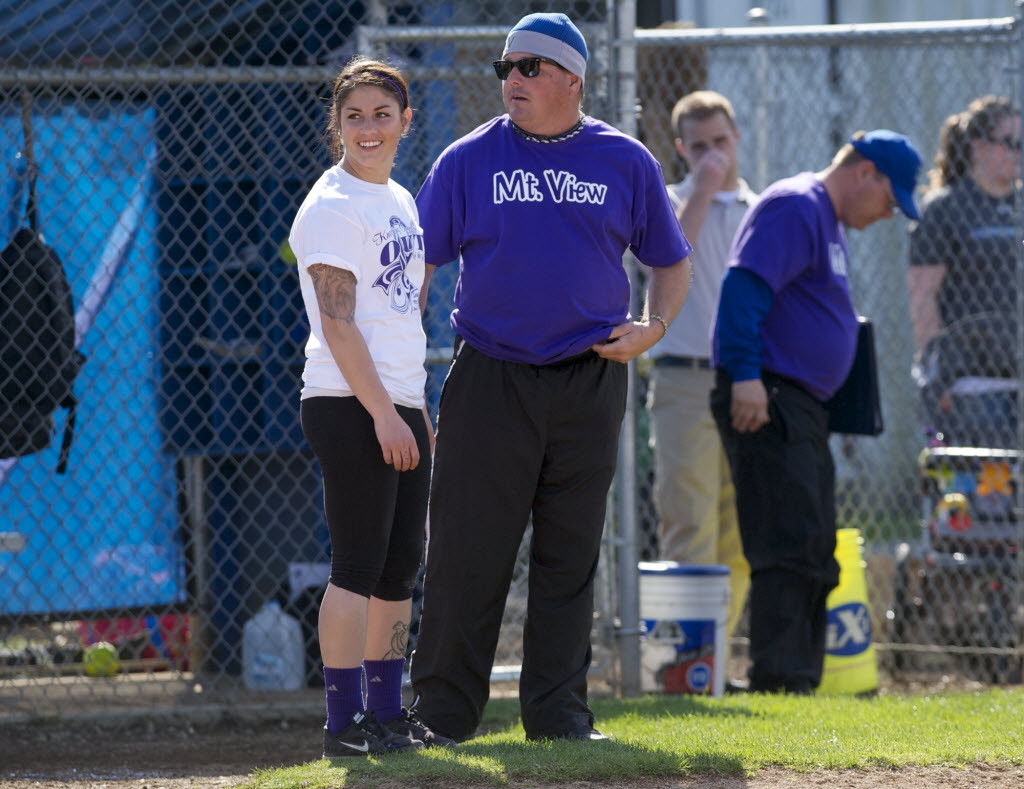 The post-game team meeting broke up.
Prairie softball coach Ari VanHorn walked away from her team, then slowly walked toward Mountain View's coach.
Up close, and in his face, she let him know her feelings.
"I hate you."
Then she hugged her dad.
No real hate, of course. Just sports hate. Yes, sports hate can even divide families, if only temporarily.
Bob VanHorn's Mountain View Thunder beat Prairie 4-2 on Monday in a Class 3A Greater St. Helens game. It was the first time Bob and his daughter squared off as head coaches. This is Ari's first season as a head coach.
"It was huge. We've been looking forward to this since she got the job," Bob said. "Her being a (head) coach has been a dream of hers for a very long time. But I wanted to beat her really, really bad."
He described the contest as "mixed emotions."
Before the game, the two hugged.
"She told me she loved me," Bob said.
Mountain View then got the 4-2 victory. Bailey Gaspar hit a home run and drove in two runs. Colleen Driscoll gave up five hits in the win.
VanHorn 1, VanHorn 0 in head-to-head matchups.
Ari — who does not really hate her dad, OK? — said it was an exciting day.
"He is a big reason I'm where I am in my coaching career," she said. "Obviously, I wanted my girls to be out for blood and kick Mountain View's butt. But I know no matter what happens, we are always going to support each other."
Next season, the two teams will be in different leagues. This season is far from over, though.
"Just bummed that we lost. But we get to see them another time," Ari said.
She hopes after that contest that the family scoreboard will be VanHorn 1, VanHorn 1.
Injury update: Prairie's Jamie Phares was taken to a nearby hospital after suffering an injury in a scary incident. Coach Ari VanHorn reported Monday evening that Phares suffered whiplash but has been cleared for light practice.
On Twitter, Phares said she is sore but she is doing alright.
Photo credit: Steven Lane, The Columbian