More on Union track athlete Tayler Troupe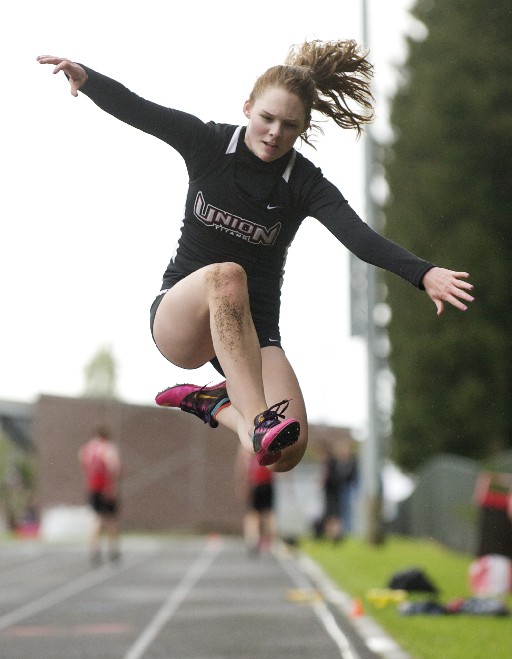 We are featuring Tayler Troupe of Union in Friday's edition of The Columbian. We detail her return to the sport after she spent last season rehabilitating an injured knee. A two-sport athlete, she tore an ACL during soccer season her sophomore year, then missed her sophomore season of track.
Now a junior, she is back, hoping to return to the state meet. She finished ninth at state in the long jump as a freshman.
Here are a few things about her that did not make the main story:
She is upset that the scar on her knee from the surgery is so small.
"I wanted something to show for my hard work and pain," she said with a smile.
She even went as far as to say that if she ever injures a knee again, she wants old-school surgery. You know, with the scar from below her knee, then going up over the knee cap.
OK, then.
—
Even though she injured her knee in soccer, she still enjoys the sport. Track and field is her favorite sport, but soccer will always have a place in her heart.
She expects her future children won't have a choice, either.
"My children will play soccer. 'You want to dance? Too bad. Go get your cleats.'"
—
The story in the paper features her skills in the long jump because that is the event she excelled in as a freshman. But she can run fast, too.
Earlier this week, she ran the 100-meters in 12.84 seconds. That just happens to be the best in the region this season.
Photo credit: Steven Lane, The Columbian