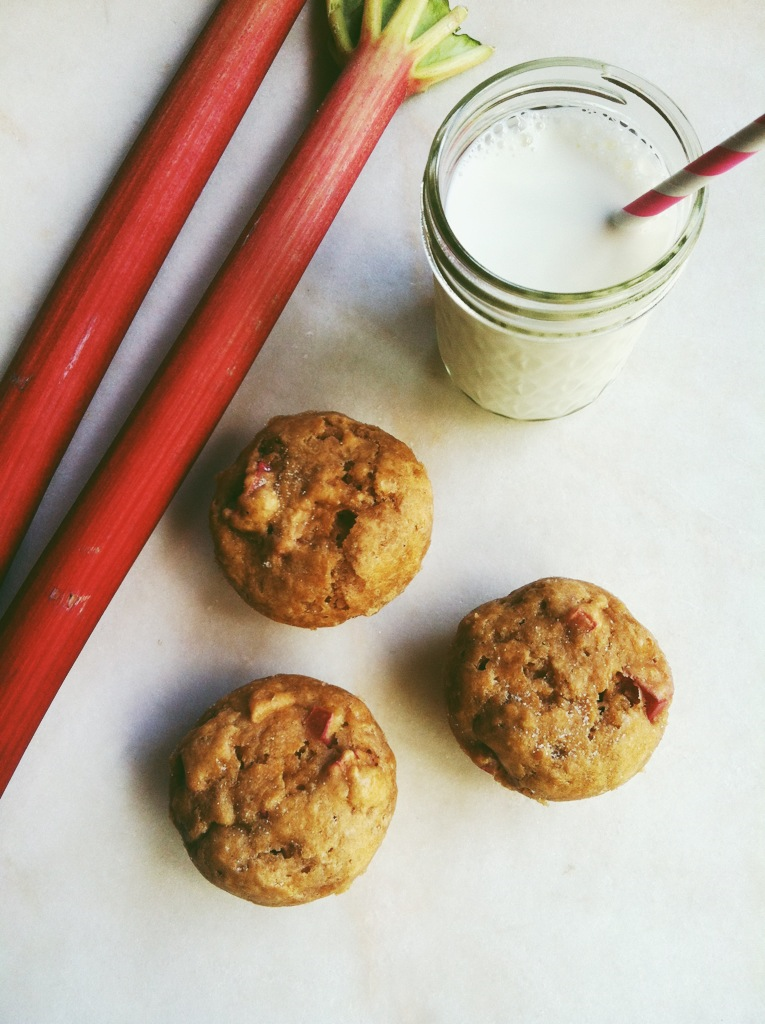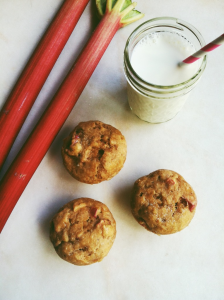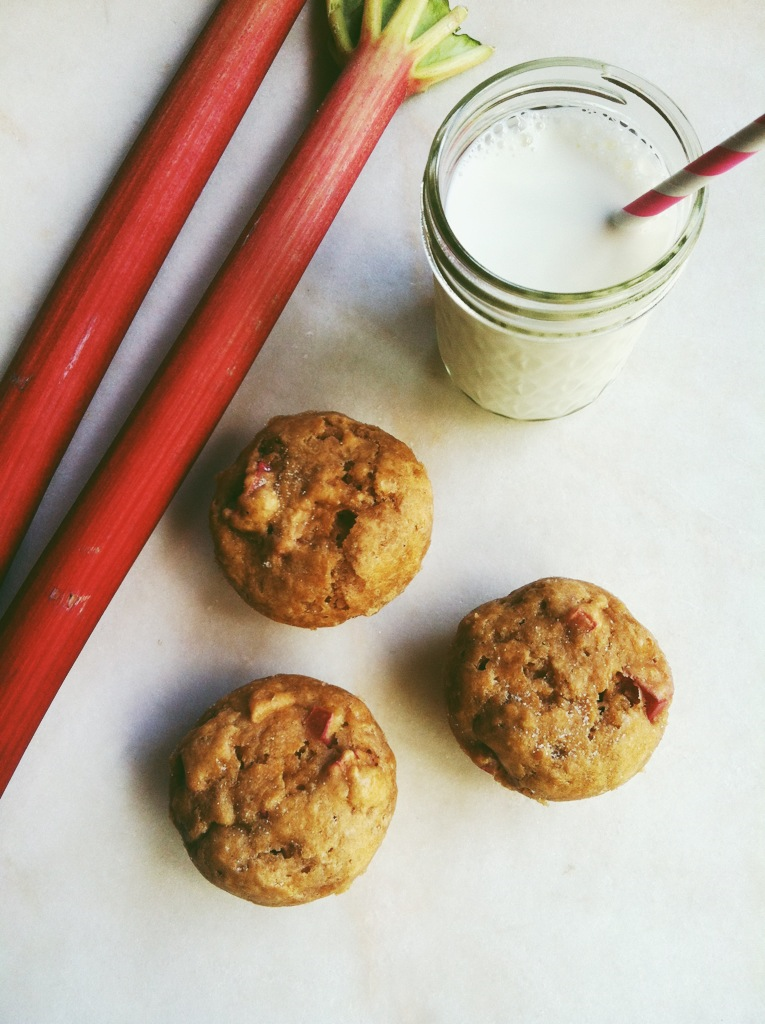 Now that the farmers markets are in full swing, it is fun to see what all of the different vendors will have each week. Lately we have been seeing a lot of asparagus, basil, mushrooms and rhubarb.
There are so many great options for rhubarb, it is always hard to decide where to start. So far this season I have made a rhubarb syrup, which can easily be frozen and saved for later in the year. The syrup can be turned into rhubarb soda, rhubarb margarita, or thickened and served over ice cream.
With our week being busier than usual, I knew I needed to make something that would make our mornings a little bit easier and less rushed. And really, what is easier than grabbing a muffin out the door?
These muffins are a tad tart and not overly sweet. They are dairy free, using almond milk and coconut oil. However, they can easily be made with milk, butter or canola oil, if that is your preference. These muffins can also easily be turned gluten free by using oat flour instead.
INGREDIENTS:
1 cup all-purpose flour
3/4 cup whole wheat flour
2 teaspoons baking powder
1 teaspoon cinnamon
1/4 teaspoon salt
1 cup chopped rhubarb, 1/2 inch
1 cup almond milk
1 teaspoon vanilla extract
1 egg
1/3 cup brown sugar
1/4 cup coconut oil
Preheat oven to 350 degrees. Grease muffin tin.
In a large bowl, sift together all-purpose flour, whole wheat flour, baking powder, cinnamon, and salt. Mix in the rhubarb. Set aside.
Using a small bowl, whisk together egg, milk, vanilla, coconut oil and sugar. Add the wet ingredients into the large bowl. Using a spatula, fold in the wet ingredients until just combined. Fill muffin tins, I like to use a ice-cream scoop for this. Bake for 18 minutes. Let cool for 8-10 minutes on a rack before removing from pan.
NOTES:
As mentioned above, these muffins are not overly sweet, if you desire a sweeter muffin increase sugar to 1/2 cup
With these muffins being dairy free I used almond milk, but any milk will work
I love baking with coconut oil, but canola oil or butter will work as well
Nuts would be a good addition, possibly walnuts or pecans
And if you desire, sprinkle them with sugar once baked