American Cancer Society softens on e-cigarettes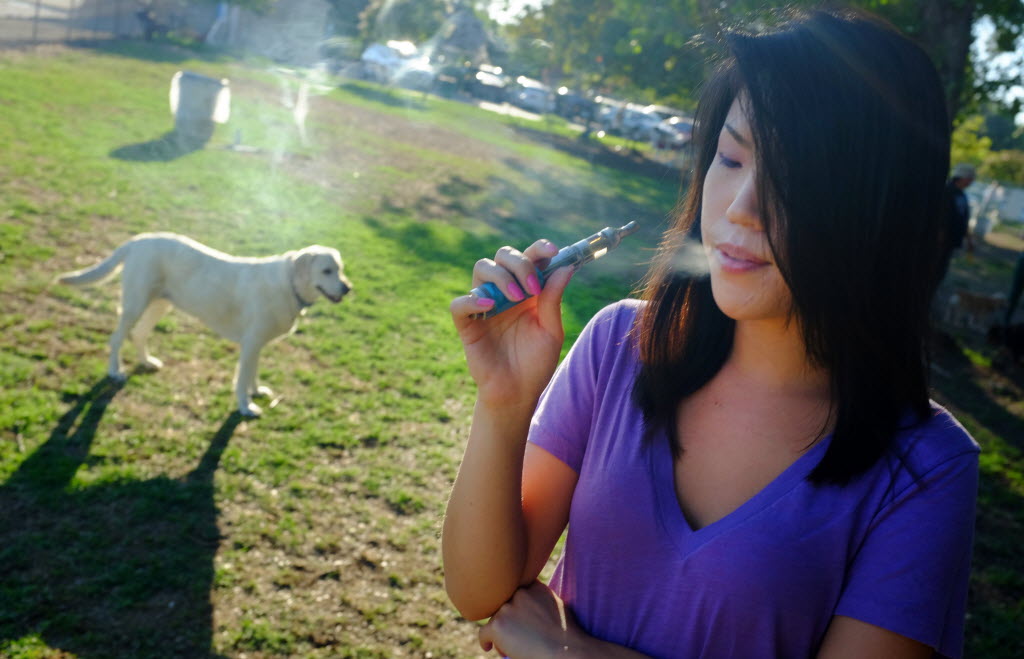 The American Cancer Society appears to be endorsing the use of electronic cigarettes. But only as a means to quit combustible cigarettes.
The American Cancer Society released this week a new position statement on e-cigs. And the position is more favorable toward the electronic devices than past comments.
"Many smokers choose to quit smoking without the assistance of a clinician and some opt to use e-cigarettes to accomplish this goal," according to the position statement. "The ACS recommends that clinicians support all attempts to quit the use of combustible tobacco and work with smokers to eventually stop using any tobacco product, including e-cigarettes."
"Some smokers, despite firm clinician advice, will not attempt to quit smoking cigarettes and will not use FDA approved cessation medications," the statement continues. "These individuals should be encouraged to switch to the least harmful form of tobacco product possible; switching to the exclusive use of e-cigarettes is preferable to continuing to smoke combustible products."
While the cancer society concedes electronic devices are less harmful than smoking cigarettes, it reminds people that the health effects of long-term use are still unknown.
The cancer society still wants to see public health policies in place to prevent the initiation and use of all tobacco products, including e-cigarettes. And the society still encourages the Food and Drug Administration to regulate all tobacco products to the full extent of its authority.
When it comes to youth, the ACS says, "every effort (should) be made to prevent the initiation of e-cigarettes by youth."
Nicotine use, in any form, is unsafe for youth and can harm brain development, according to the statement. In addition, evidence indicates young e-cigarette users are at increased risk for starting to smoke and becoming long-term users of combustible tobacco products.