Vancouver ranks among most stressed cities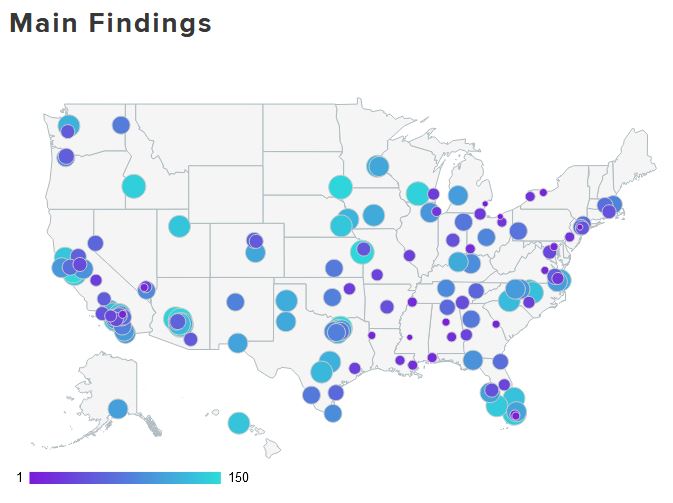 Hey Vancouver, relax.
An analysis by WalletHub of the most stressed cities across the country ranked Vancouver as No. 54. That makes Couv residents less stressed than people living in Tacoma (No. 51) but more stressed than those in Spokane (No. 77), Portland (No. 89) and Seattle (No. 119).
WalletHub compared a sample of the 150 most populated cities in four categories: work stress, financial stress, family stress and health and safety stress.
Work stress looked at things like average weekly work hours, commuter stress and average commute time.
Unsurprisingly, this is the category in which Vancouver scored the highest: 45th.
Family stress looked at divorce rates and number of single-parent homes. Financial stress evaluated income, debt and bankruptcy. And health and safety stress included rates of suicide, binge drinking, smoking and physical activity.
Vancouver ranked No. 51 in family stress, 68th in financial stress and 75th in health and safety stress.
The most stressed cities, according to WalletHub's rankings, are Newark, N.J., Detroit, Cleveland, Jackson, Miss., and Miami.
The least stressed cities are Fremont, Calif., Plano, Texas, Overland Park, Kan., Scottsdale, Ariz., and Sioux Falls, S.D.