Employers announce new parent-friendly workplace policies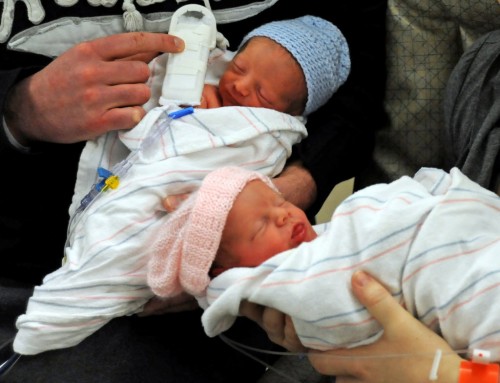 This week, a couple of employers announced some pretty cool new policies for new parents.
The Washington Department of Health on Monday announced its new Infants at Work policy that allows infants from 6 weeks to 6 months old in the workplace.
The health department policy was effective July 1 and was implemented by Secretary of Health John Wiesman, who was for years the Clark County Public Health director. He implemented a similar policy here.
"We know bonding of infants with their parents during the earliest stages of life can have positive long-term effects," Wiesman said in a news release. "This early bonding is crucial to a baby's healthy brain development, and it's good for mom, dad or guardian."
"We want to make breastfeeding easier and more practical for moms who want and are able to do so, because it improves lifelong health and allows new parents to bring their whole selves to work," he said.
On Tuesday, Netflix announced a new unlimited leave policy for moms and dads for the first year after a child's birth or adoption.
Netflix is allowing parents to return to work full time, part time or return and then leave again, as needed. Netflix says it will "just keep paying them normally."
"We want employees to have the flexibility and confidence to balance the needs of their growing families without worrying about work or finances," the company announced on its blog.
"Experience shows people perform better at work when they're not worrying about home," according to the blog. "This new policy, combined with our unlimited time off, allows employees to be supported during the changes in their lives and return to work more focused and dedicated."