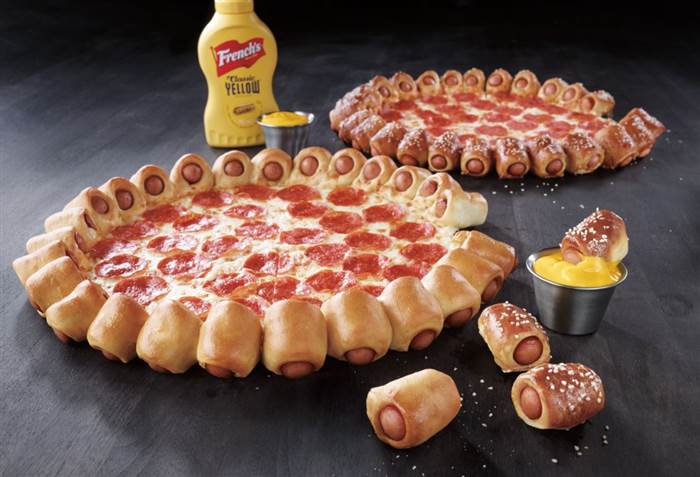 Pizza Hut confirmed today its newest pizza crust will be made of little crust-wrapped hot dogs.
Last month, Carl's Jr. unveiled its "Most American Thickburger" – a burger topped with a grilled hot dog split in half.
I know summer is coming, but do we really need to put hot dogs on anything but hot dog buns?
Nutritionists aren't impressed with these creations. The Thickburger, which also includes a layer of kettle chips, has 1,063 calories, 64 grams of fat and 2,350 milligrams of sodium, according to USA Today.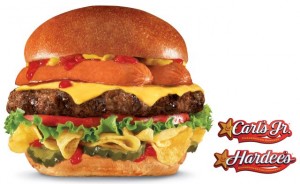 "Steer clear unless you're nutrition goal is to get your total fat and saturated fat grams and daily sodium count in one dose," said Hope Warshaw, dietitian and author of "Eat Out, Eat Well," in an interview with USA Today.
The hot dog-crust pizza, which comes with a side of mustard, contains 460 calories and 30 grams of fat per slice, according to FitnessPal app. An whole large pizza has 3,680 calories and 240 grams of fat.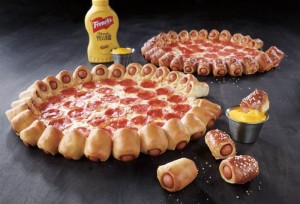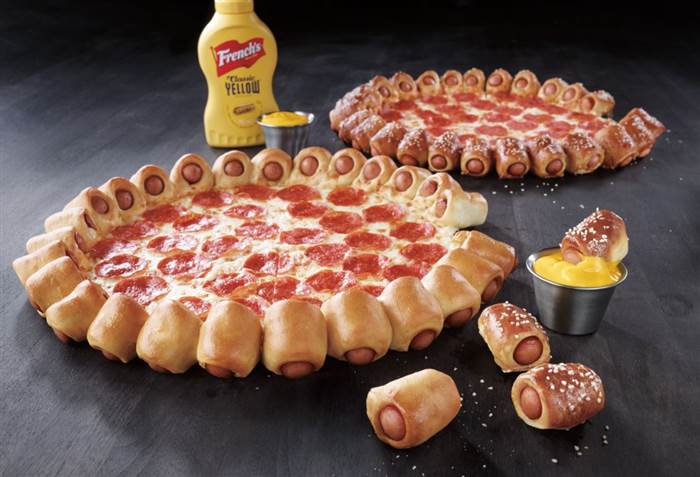 When you're done consuming half a day's worth of calories (at least) at one sitting, you can head over to Taco Bell for some Cap'n Crunch Delights.
The fast food chain announced last week it was adding the doughnut holes covered in Cap'n Crunch's Crunch Berries cereal and filled with icing to its national menu, starting July 2.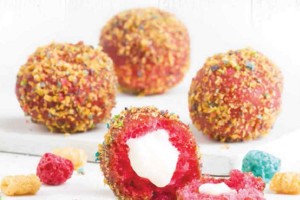 Can we just be done with the weird fast food concoctions?