CDC: E-cigarettes tempt kids to smoke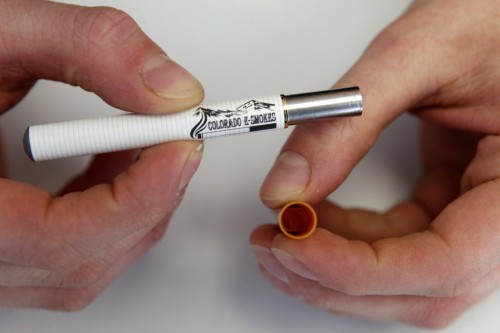 Youth who have tried electronic cigarettes are nearly twice as likely to say they would try a conventional cigarette compared with those who have never tried an e-cigarette, according to a new study.
The Centers for Disease Control and Prevention study was based on nationally representative youth surveys.
The study found that more than 263,000 adolescents and teens who had never smoked a conventional cigarette use electronic cigarettes in 2013. That's a threefold increase from 2011 when 79,000 kids tried e-cigarettes, according to a Reuters article.
Among the nonsmoking youth who tried e-cigarettes, about 44 percent said they planned to smoke conventional cigarettes in the next year. That's compared with 22 percent of youth who never used e-cigarettes, according to the study.
Health experts have raised concerns that e-cigarettes would reverse the declining youth smoking rate that has taken decades to curb. In 2013, less than 16 percent of teens reported smoking – the lowest rate ever recorded, according to Reuters.
In April, the U.S. Food and Drug Administration proposed rules that would ban the sale of e-cigarettes to anyone under 18. The rules would not restrict flavored products, online sales or advertising, all of which public health advocates argue appeal to minors, according to the article.
Earlier this month, attorneys general from 29 states – including Washington – urged the FDA to strengthen those rules.