Kids and hot cars don't mix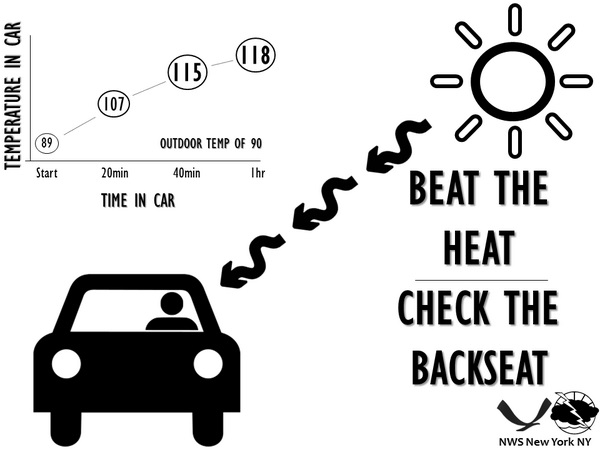 Leaving kids in hot cars – or even warm cars – is never a good idea. Tragic stories of kids dying from heat stroke after being left in too-hot cars remind us of that all too often.
But, according to a new national survey, an alarming number of parents say they have left their children alone in a parked car, according to Safe Kids Worldwide.
The online survey – conducted by Public Opinion Strategies of Washington D.C. – found 14 percent of parents have intentionally left their infants, toddlers and kindergarteners alone in a parked vehicle. For kids 3 years old and younger, the rate increases to 23 percent.
In addition, 6 percent of parents are OK with leaving their young children in a parked, locked vehicle for more than 15 minutes, according to the survey.
About 11 percent of parents admit to forgetting their kid in a car (nearly 25 percent for those with kids 3 years and younger), according to the survey.
"Many people are shocked to learn that the temperature inside of a car can rise up to 20 degrees in 10 minutes and cracking a window doesn't help," said Kate Carr, president and CEO of Safe Kids Worldwide. "Tragedies from heatstroke in cars happen far too often. They are heartbreaking and preventable, and this research is a reminder that we need to continue to raise awareness, particularly for dads and parents with children under three, to never leave a child alone in a car, not even for a minute."
Heatstroke occurs when the body isn't able to cool itself quickly enough, causing body temperatures to climb dangerously high. Young kids are at particular risk because their bodies heat up three to five times faster than adult bodies, according to Safe Kids Worldwide.
A child can die when his or her body temperature reaches 107 degrees, according to the organization.
This handy graphic from the National Weather Service in New York shows how quickly temperatures inside cars can rise. In just 20 minutes, an 89-degree car can become a 107-degree oven.
Since 1998, at least 606 children have died from heatstroke after being left unattended in a vehicle. Nearly 90 percent were 3 years old or younger, according to Safe Kids Worldwide.
In 2013, 44 children from heatstroke in hot cars – one of the worst years on record, according to the organization.