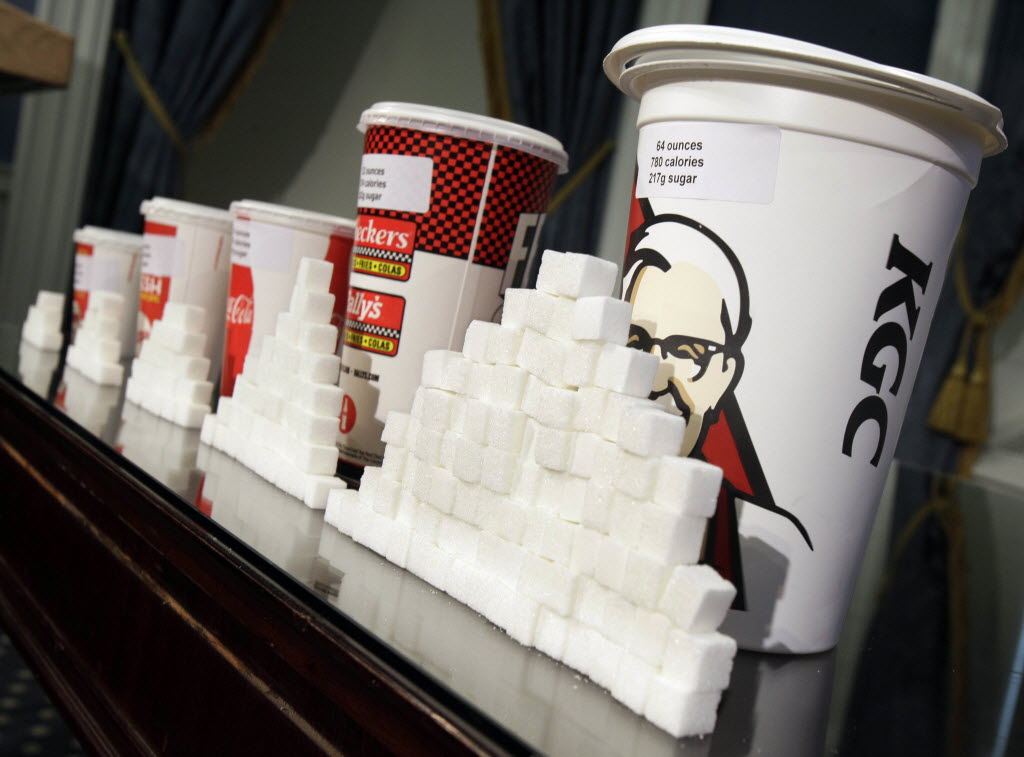 Time to cut the sugar from your diet.
The World Health Organization's new daily sugar intake guidelines say calories from sugar should be just 5 percent of a person's total calories – that's half what the agency previously recommended.
And that's bad news for Americans.
The average sugar intake for Americans totals about 15 percent of their total calories, according to an Associated Press story.
The World Health Organization last revised its sugar guidelines about 10 years ago. Then, it recommended sugar be less than 10 percent of daily calories, according to the AP story.
"We should aim for 5 percent if we can … but 10 percent is more realistic," Dr. Francesco Branca, WHO's director for nutrition, said at a news conference Wednesday.
The sugar intake guidelines include sugars added to foods and those present in honey, syrups and fruit juices, but not those occurring naturally in fruits.
The American Heart Association recommends limiting sugar to about 8 percent of your diet, which is about six teaspoons per day for women and nine teaspoons for men.
WHO's expert panel reviewed about 9,000 studies before establishing the new guidelines. The panel says dropping sugar intake will combat obesity and cavities, according to the AP story.
The new guidelines are now published, and the agency is accepting public comment until the end of March.