Not into Zumba? Can't do CrossFit?
Have no fear, a new workout is here.
Prancercise!
What's Prancercise?
Here's how creator Joanna Rohrback, 61, describes it: "A springy, rhythmic way of moving forward, similar to a horse's gait and is ideally induced by elation."
There's no way my words can do this workout justice.
Just watch Rohrback's 5-minute YouTube video to learn the four modes of Prancercise – walk, trot, gallop and shadow box.
Rohrback also has a book about Prancercise.
Here's the cover: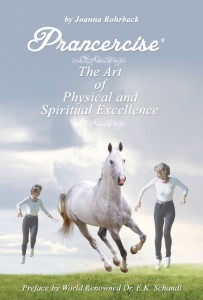 Happy Friday!