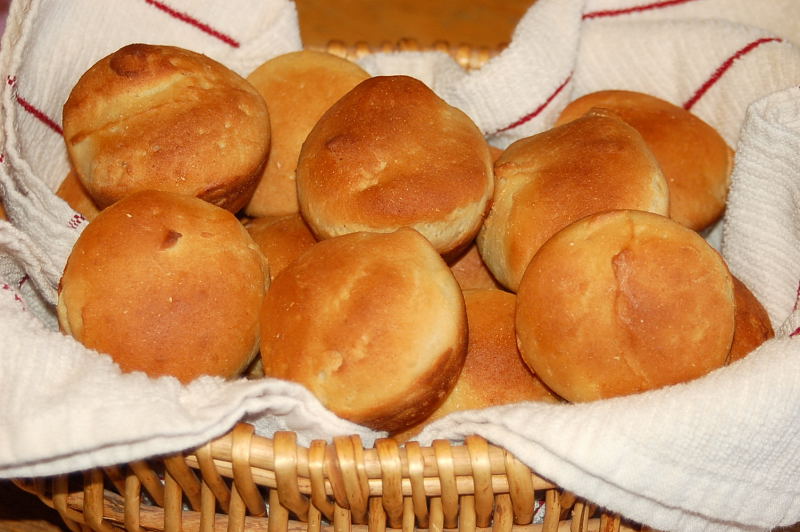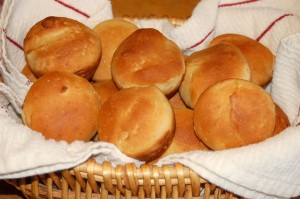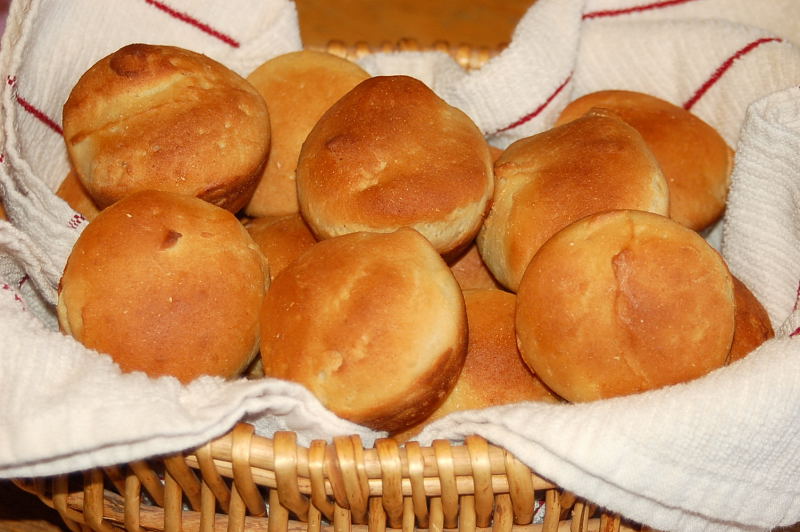 It's hard to believe, but Easter is this weekend! In our part of the country, spring is showing itself more and more each day and we are supposed to see warm and sunny weather all weekend long. Perfect for the egg hunts and family gatherings.
With so many tasty dishes to prepare for your family this weekend, don't forget the
dinner rolls
. A nice basket of yummy dinner rolls seem to make most any family dinner complete.
This
recipe for dinner rolls is so incredibly quick and easy. From the time you gather the ingredients until you pull them out of the oven is about an hour, maybe a few minutes longer if your house is on the cool side. Plus they can be made the day before and will stay wonderfully fresh.
I've made these
rolls
for years and they always come out wonderfully! They remind me of the "brown and serve" dinner rolls that my grandmother sometimes made when she was short on time, but so much better. If she'd had a recipe like this one, I doubt she would have ever served the other.  Not only are they quick to make, they are made with basic ingredients that are easily found in any gluten-free market. Most regular grocery stores that have a good gluten-free section also have these ingredients.
If I could give you any piece of advice when preparing these
rolls
, it would be to follow the instructions and beat this dough for the full five minutes. Using a stand mixer is also best, but I have used my regular hand mixer with good result as well, just add a minute or two to your mixing time. You will be so happy you took the time. The rolls will have a very "gluten" consistency and no one will know they are gluten-free if you don't tell them. I love that!
I hope you have an amazing holiday weekend with your family and friends! Make some memories, eat some yummy food and hopefully enjoy a sunshine filled weekend. Happy Easter!