Classic '70s novel provides lessons for today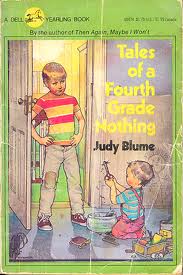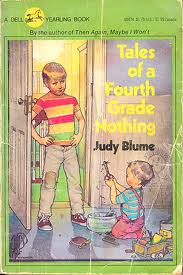 I'm reading my boys the Judy Blume classic, "Tales of a Fourth Grade Nothing," which I enjoyed as a kid. As I read it aloud, however, I'm realizing there's a lot about the book I had forgotten.
Early in the book, the 9-year-old protagonist, Peter Thatcher, describes walking across Central Park in his hometown of New York City to play after school. "I'm allowed to walk over by myself as long as I'm going to be with friends," Peter says. Peter's parents have prepared him for the potential of being mugged. "Sooner or later, I probably will be," Peter says. "My father's told me what to do. Give the muggers whatever they want and try not to get hit on the head."
Peter describes his friend Jimmy Fargo's mugging with a bit of wistfulness, because it meant Jimmy got to visit police headquarters.
Things are a little different today, aren't they? The book came out in 1972. I'm a child of the '70s, so I remember that kids had a bit freer rein. I was allowed to ride my bike near my house anywhere in the square formed by 39th, Main, Columbia and 33rd Streets in downtown Vancouver. I haven't yet extended that kind of freedom to my oldest, now 8.
Crime has actually gone down since the '70s, yet parents view the world today as far more perilous. I find it difficult to shake that feeling myself, even though I know better.
For example, I recently wrote a story about how playground equipment has changed to become safer, yet I still find myself hovering at times. Not the Thatchers in "Tales of a Fourth Grade Nothing." When Mrs. Thatcher sends 2-year-old Fudge into Central Park with his big brother Peter, the toddler jumps off a jungle gym trying to fly like a bird and knocks out his two front teeth. I thought that chapter was hilarious when I was a kid. It's not as funny to me now that I'm a parent. But it's a good reminder that kids are more resilient than we grown-ups think.