What's a family wage in Clark County?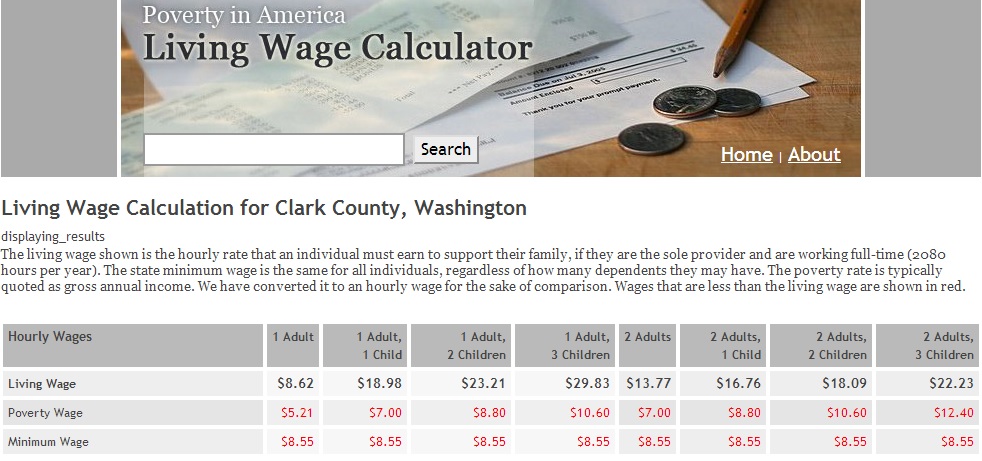 With Seattle passing a $15 minimum wage, and Washington Gov. Jay Inslee supporting the idea for the whole state, the question of how much money it takes to get by has been a hot topic. So I was very intrigued when I came across MIT's Living Wage Calculator, which estimates a family wage, that is, the hourly rate an individual would have to make to support different family configurations.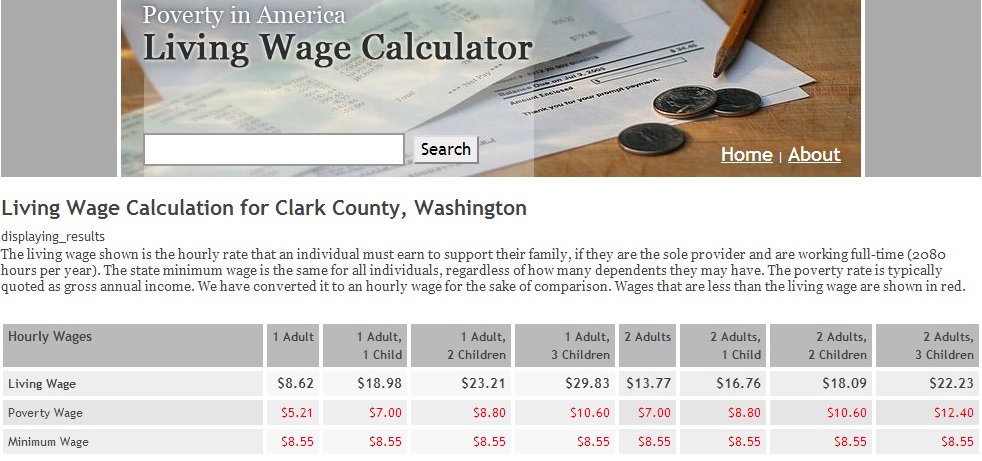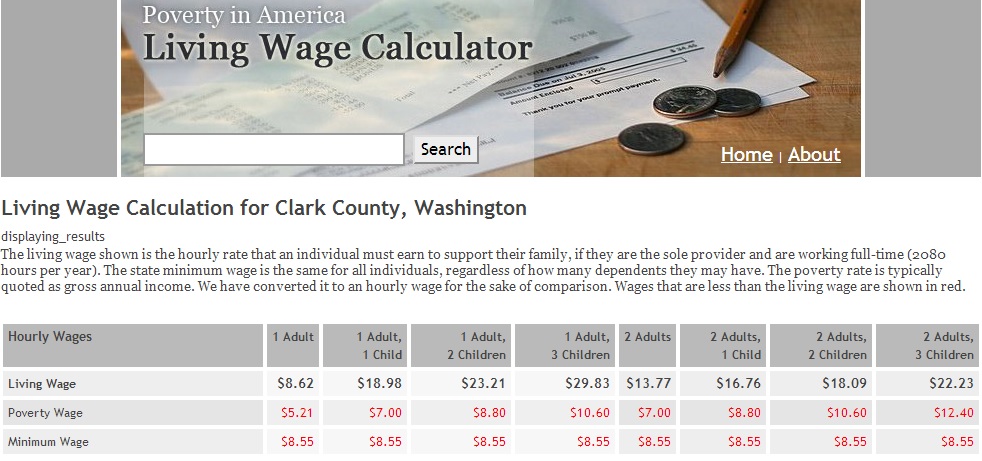 And here's how expenses are calculated: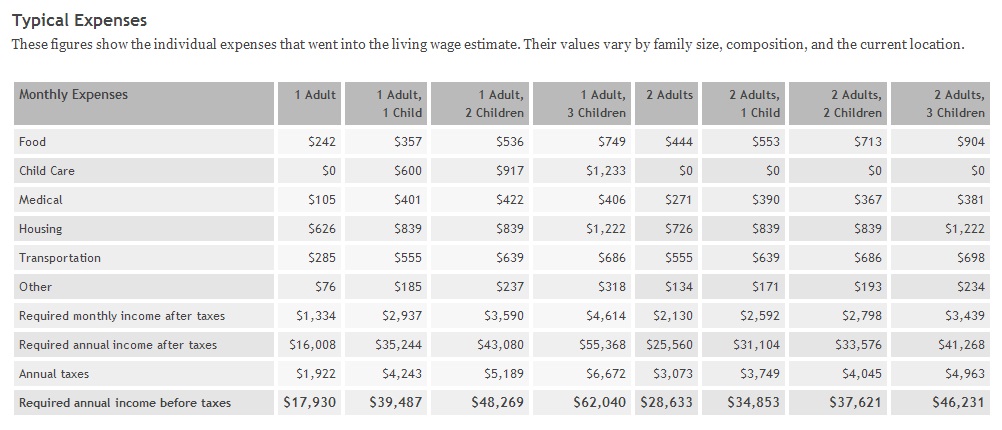 You can get a closer look at the Living Wage Calculator's page for Clark County, Wash. And here's another one to play with, the Family Budget Calculator from the Economic Policy Institute.