Telecommuting makes things easier, but working family life is still a juggle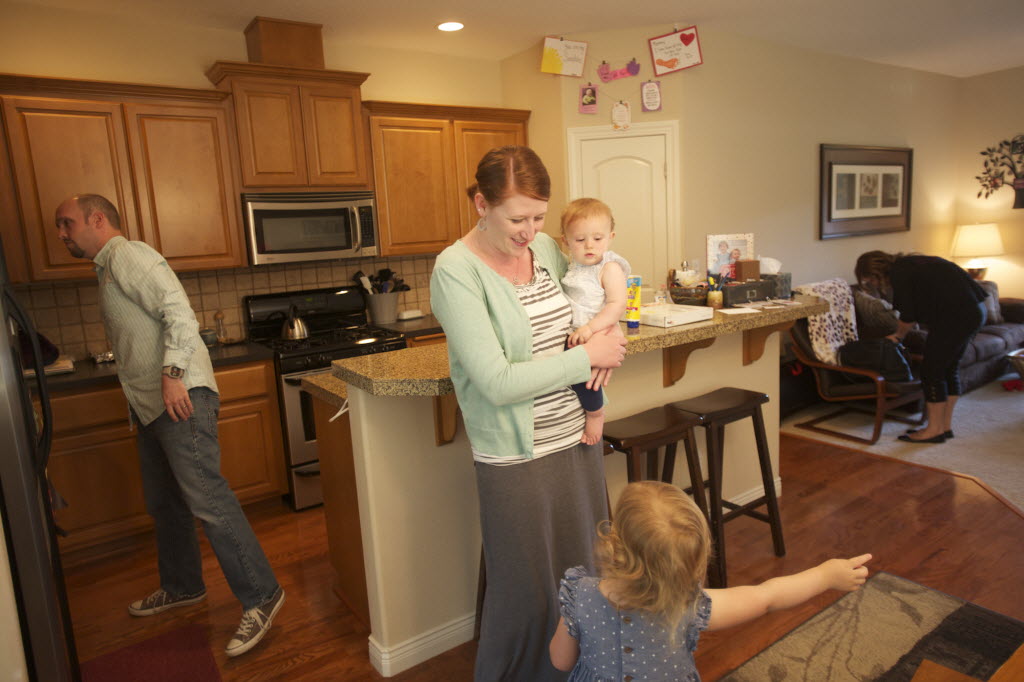 One thought struck me when I visited Christian Bullock's Vancouver home office recently for a story on telecommuting: Working from home doesn't mean you don't need childcare. Nor does it end the juggle that is the reality for dual-career couples.
Bullock hands his kids off to a nanny who watches the two toddlers in the home, and then literally locks himself in his bedroom office. He doesn't even come out for lunch because if his daughters see him, they don't want him to go back to work.
Bullock's wife, Jessica, works as a school speech language pathologist and has frequent evening meetings with students' parents. During the school year, her job doesn't afford the same level of flexibility as Christian's, so he's the one to take their daughters for doctor appointments and so forth.
They are figuring it all out as they go. They found their nanny on Care.com, and found themselves in the role of employer paying quarterly taxes. Jessica doesn't have many models for how to combine work and motherhood. "My mom was a stay-at-home mom to seven kids," she said. Her sisters are stay-at-home moms.
When she gets home from work, her daughters cry, "Mommy," and rush to hug her. Then she looks for the nanny's notes about the 10-month-old Penny and 2-year-old Marleigh have been up to that day so she'll know what she's missed.
Then Christian puts aside his work, the family eats dinner, spends some time together, and then it's bedtime for the girls. Christian returns to work. Next thing they know, it's time to start another day.