Tasting blind: a fun way to test your wine skills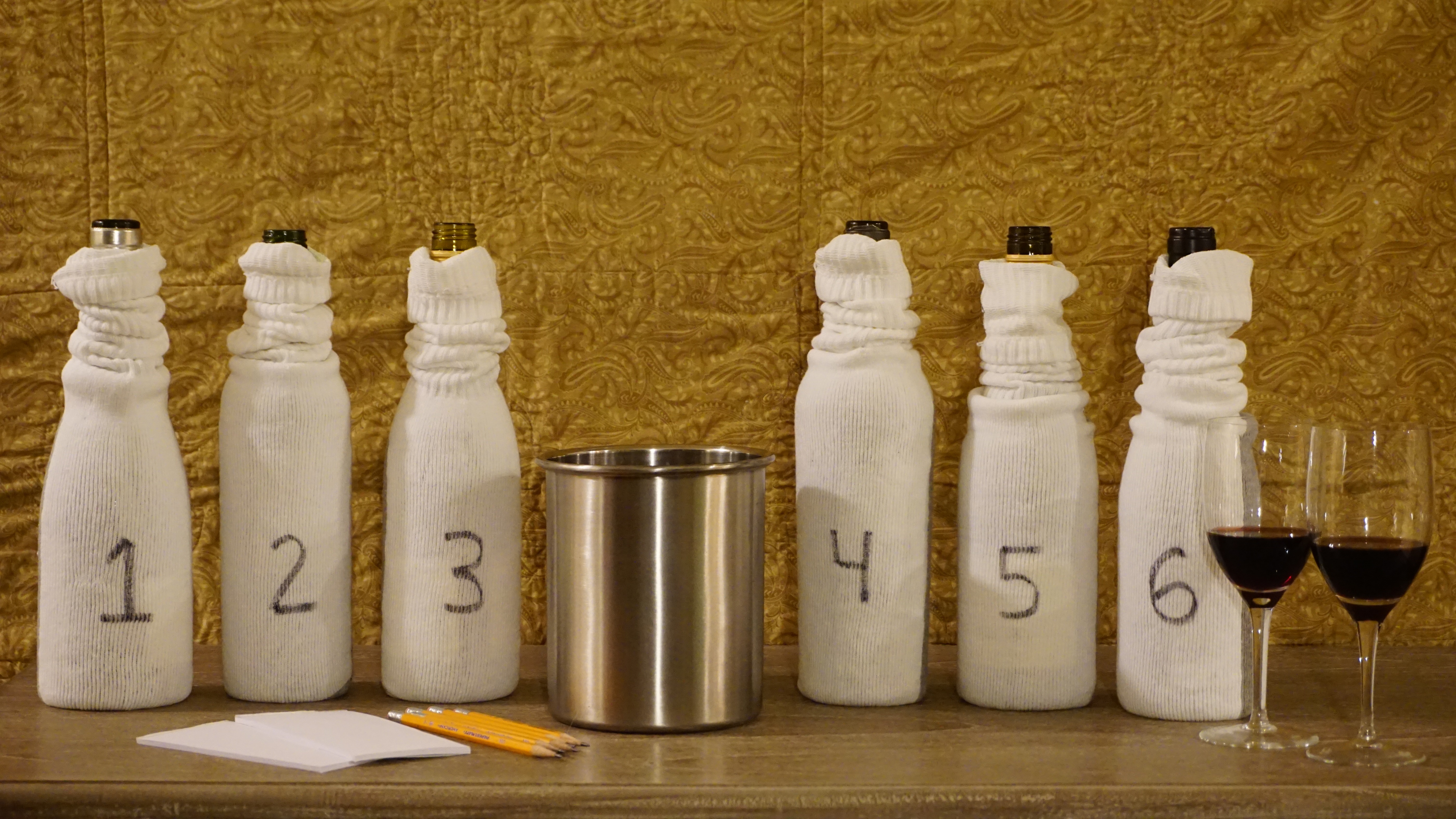 If the phrase 'blind wine tasting' sends shivers down your spine and conjures up inadequate feelings reminiscent of your SAT test then you haven't enjoyed a chill NW blind tasting.
"The blind tasting event started on a whim," said Ben Stuart, winemaker at Burnt Bridge Cellars in Vancouver, Washington. "The idea literally hit about 15 minutes before we opened. I did a lot of blind tasting at school and with friends and thought it might be fun for our customers."
It doesn't get more laid back then that. What Burnt Bridge has discovered is that the response to blind tastings is overwhelmingly positive. At their monthly events, they taste four to five of their own wines. At the start of the evening participants are told all the wines being tasted but not the order. It's up to them to decide which glass holds which award-winning offering.
Lenné Estate, in the Willamette Valley, took their blind tasting concept from the days when winemaker/proprietor, Steve Lutz, worked for Mondavi in California.
"The Mondavi's would compare their wines to the best in the world in blind tastings as an educational tool and let their tasting room staff participate," Lutz said. "When I finally got my own place, I thought it would be fun to do it with consumers."
At each scheduled tasting, eight wines are chosen—predominantly from other growers or even growing regions with Lenné wines sprinkled in. Lutz is careful to choose the same vintage in a similar price point to keep things fair.
Aside from the fun component, wineries and wine bars that preside over blind tastings do it for the unique educational experience. Courtney Barker of Vancouver's Veraison Wine & Events describes it as an extension of their desire to help the consumer have a better understanding of what their palate leans toward.
Barker said "I try to do the same varietal or completely different ones or Old World versus New World to give a sense of how different wines can be. When you do a blind tasting, all the wine scores and labels—all the preconceived notions—go out the window."
At the end of every tasting, Barker asks each customer what they preferred about the featured wines in order to help them make better choices when purchasing bottles based on what they discovered from the experience.
Stuart added that, without knowing what a person is tasting, it starts a discussion within the group about style, acidity, oak, tannin, body and all the other nuances that make wine so interesting and distinct.
"You not only learn what you like, but you learn why you like it and life is too short to drink wine you don't like," Stuart said.
Once participants have some basics down, blind tasting can become as layered as the wine itself. Lenné Estate finds their Red and Black seminar particularly educational. This is where they taste wines from volcanic soils versus sedimentary soils. Handouts are given for this one to walk attendees through aroma and flavor characteristics they might encounter in wines grown in these soils.
Ultimately, blind tastings are another approach to experiencing wine.
"It gives you something to do when tasting wine. You can talk about the wine a little bit but it doesn't have to be serious at all," Barker said.
**Follow Corks & Forks by clicking the 'Follow' button or follow Corks & Forks on Facebook, Twitter @WACorksandForks or Instagram Viki@WACorksandForks.