Discover Oregon Wines around the world in 2017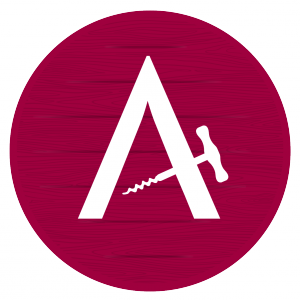 It's a New Year and with that comes travel plans. To make sure you're never far from some of the top-rated wines in the world, Oregon Wine Press and the Oregon Wine Board do their homework to track down—and recognize —restaurants both nationally and internationally that display a strong commitment to representing Oregon wines on their wine list.
Read on to find spots as close as Ashland and Seattle and as adventurous as Göteborg, Sweden.
 Discover Oregon Wines at a 2017 A-List Award-Winning Restaurant
Program recognizes restaurants that feature a diversity of Oregon wines, varieties and regions
PORTLAND, Jan. 3, 2017 — Larks Home Kitchen Cuisine, with locations in Ashland and Medford, Ore., was named the 2017 Wine Program of the Year today by the Oregon Wine Press and the Oregon Wine Board as part of the 2017 Oregon Wine A-List Awards.This program recognizes 124 restaurants around the world that display deep appreciation, enthusiasm and support for Oregon wines as seen in the diversity of regions and varieties on their wine lists.
"In the 11 years that I have been with Larks Restaurant, it has been truly extraordinary to see the progress that the Oregon wine industry has made," said Ava DeRosier, director of food and beverage at Larks Home Kitchen Cuisine and Neuman Hotels. "Our commitment to showcase Oregon wines has been so gratifying because our staff has the opportunity to continually educate visitors and locals about the amazing things that are happening here. We are wildly passionate about telling the Oregon story through our food, wine and hospitality, and we are honored to be recognized as Restaurant of the Year."
Oregon Wine A-List Awards-winning restaurants dedicate a significant portion of their wine lists to Oregon wines, while Regional Spotlight winners include a diversity of regions and varieties. The Wine Program of the Year winner sets a standard of excellence for an Oregon wine restaurant program with its depth and breadth of Oregon selections, participation in Oregon Wine Month, and educational opportunities for staff and clientele alike.
"Our wine industry would not be where it is today without the support of the restaurateurs, sommeliers, wine buyers and service staff who all act as our frontline ambassadors on a nightly basis," said Michelle Kaufmann, communications manager for the Oregon Wine Board. "This program allows us to celebrate these esteemed restaurants around the world are showcasing just how food-friendly Oregon wines are."
The 2017 Oregon Wine A-List Award winners can be found online at oregonwinealist.com. They are also listed below.
2017 Oregon Wine A-List Award Winners
(Listed in alphabetical order within region)
(*2017 Regional Spotlight Winners, **2017 Wine Program of the Year)
Central Oregon
The Palm Court, Geiser Grand Hotel*
900 Wall
Ariana Restaurant
The Grille at Crosswater, Sunriver Resort
Greg's Grill
Zydeco Kitchen
Oregon Coast
The Gallery at Bandon Dunes*
The Bay House
Bridgewater Bistro
Local Ocean Seafoods
Redfish
Restaurant Beck
Speakeasy 33
Stephanie Inn
Tidal Raves Seafood Grill
Wayfarer Restaurant & Lounge
Columbia Gorge
Riverside*
Celilo Restaurant and Bar
Simon's, The Columbia Gorge Hotel
Solstice Wood Fire Café
Cascade Dining Room, Timberline Lodge
Portland Metro
Imperial, Hotel Lucia*
Allium
Bluehour
Capers Café et Le Bar
clarklewis
Coquine
Decarli
El Gaucho Portland
Five Spice
five-0-three
Headwaters, The Heathman Hotel
Higgins
Jake's Famous Crawfish
Jo Bar and Rotisserie
Laurelhurst Market
Lechon
Meriwether's
Ned Ludd
¡Oba! Restaurante
Palm Garden, Crowne Plaza
Park Kitchen
Pazzo Ristorante
Portland City Grill
Portofino
Quaintrelle
Raven & Rose
RingSide Fish House
RingSide Steakhouse
Roots
Salty's on the Columbia
St. Jack
Tasty n Sons
Urban Farmer
Southern Oregon
Larks Home Kitchen Cuisine, Inn at the Commons, (Medford)**
Larks Home Kitchen Cuisine, Ashland Springs Hotel (Ashland)**
Alchemy Restaurant & Bar
Bella Union
Caldera Restaurant & Brewery
Jacksonville Inn
Kaleidoscope Pizza
The Peerless
Pomodori Bistro & Wine Bar
Porters
Prospect Dinner House*
The Regency Grill
Smithfields Restaurant & Bar
The Steamboat Inn
Willamette Valley
Nick's Italian Café*
1847 Bar & Grill, Boulder Falls Inn
Babica Hen Café
The Barberry & 1882 Grille
Bentley's Grill
Bistro Maison
The Dundee Bistro
Frankie's Restaurant
The Joel Palmer House
JORY, The Allison Inn & Spa
La Rambla Restaurant & Bar
Marché
Orupa
Our Daily Bread
The Painted Lady
Recipe – A Neighborhood Kitchen
Red Hills Provincial Dining
Ruddick/Wood
Silver Grille
Subterra– A Wine Cellar Restaurant
Sybaris Bistro
Thistle
Tina's
Vault 244
Washington State
The Willows Inn (Lummi Island, WA)*
Canlis (Seattle, WA)
The Herbfarm (Woodinville, WA)
RN74 (Seattle, WA)
National
City Winery (Chicago, IL)*
Artist Point (Orlando, FL)
Bern's Steakhouse (Tampa, FL)
Bilbo Baggins Restaurant (Alexandria, VA)
Blood & Sand (St. Louis, MO)
The Boarding House (Chicago, IL)
Canoe (Atlanta, GA)
City Winery (Atlanta, GA)
City Winery (New York, NY)
Cypress (Charleston, SC)
Delmonico Steakhouse (Las Vegas, NV)
The Dutch (New York, NY)
Farallon (San Francisco, CA)
Gallery & Garden (Birmingham, AL)
Grill 23 & Bar (Boston, MA)
Pappas Bros. Steakhouse (Dallas, TX)
Pappas Bros. Steakhouse Downtown (Houston, TX)
Pappas Bros. Steakhouse Galleria (Houston, TX)
Prospect (San Francisco, CA)
Rick Erwin West End Grill (Greenville, SC)
Salt 88 (Omaha, NE)
Twisted Cork Bistro (Omaha, NE)
International
CONEXTION* (Osaka, Japan)
Norda Bar & Grill (Göteborg, Sweden)
Dorsia Hotel & Restaurant (Göteborg, Sweden)
Huset (Svalbard, Norway)
Restaurant Tranquebar, Hotel Hesselet (Nyborg, Denmark)
Upper House (Göteborg, Sweden)
Disclaimer: This is a reprint of Oregon Wine Board's press release
**Follow Corks & Forks by clicking the 'Follow' button or follow Corks & Forks on Facebook, Twitter @WACorksandForks or Instagram Viki@WACorksandForks.