Five wines to buy for New Year's Celebrations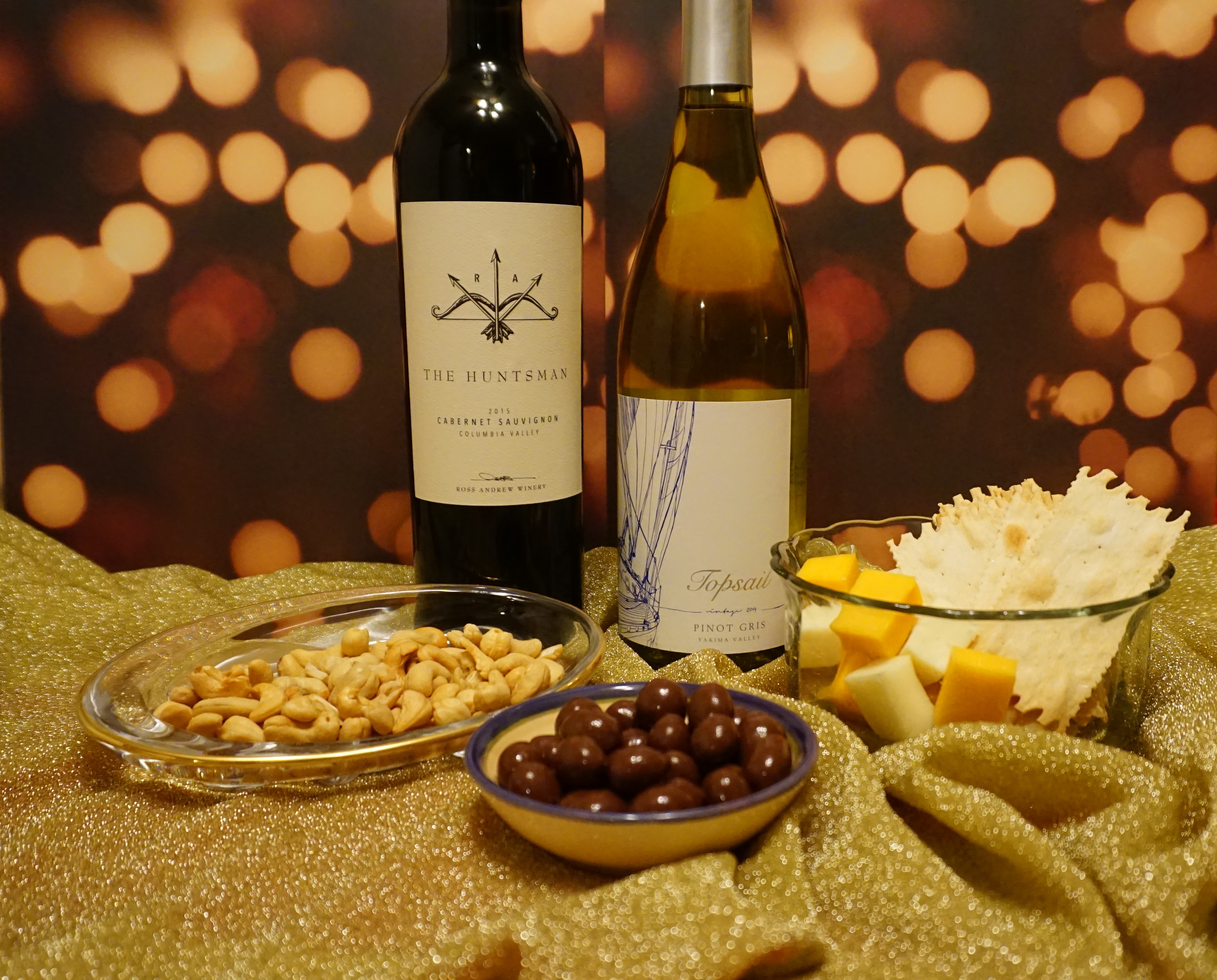 Christmas is behind us but there is still another week of the holiday season ahead. From weekday get-togethers with friends to New Year's celebrations there's an ideal wine for every occasion.
With so many choices, it's nice when someone else offers up a few exceptional ones like the below list of five affordable and approachable bottles available now at Whole Foods Market.
2014 Topsail Pinot Gris —Yakima Valley is to thank for this light and pretty number. Delicate floral notes of honeysuckle mingle with lemongrass and green apple. When you're not sure what appetizers will be served, it's an excellent bottle for New Year's that can carry from stuffed mushrooms to crab cakes and scallops to a young, fresh cheese platter. $10.99/bottle.
2015 Ross Andrew 'The Huntsman' Cabernet Sauvignon—Aging potential at this price point is a nice find. Good enough to serve at an intimate dinner party but affordable enough for mid-week meals, black fruit mingles with wet stone and medium plus acidity to produce complexity. Ball dropper appetizers like cocktail meatballs, pork sliders and barbecued chicken wings find a nice complement in this selection. Confidently pair it with quality beef cuts and a blue cheese-walnut salad for a sit-down experience. $15.99/bottle.
2013 Cloudveil Pinot Noir—Fruit-forward as opposed to my personal preference of an earthy pinot noir, it presents with red cherry and red plum on the nose that mellow with decanting. Play off the fruit with fruit-based sauces line blueberry sauce drizzled over salmon, cherry glazed chicken and plum sauce over pork tenderloin. Party platters could include turkey strips brushed with cranberry glaze and fig and caramelized onion ribs. $14.99/bottle.
2015 Undaunted Malbec —It's Washington wine but take a cue from Argentinian cuisine and savor this bold and rich varietal with sausage like black bean and chorizo dip or a baked potato bar with sharp cheese and diced chorizo. Lamb, steak and roasted cauliflower play off the black fruit and leather notes. $13.99/bottle.
2014 Oregon Trails Wine Company Pinot Noir—Looking for a wine to pair with left over roast turkey? Look no further than this well-balanced Oregon value. With a touch of smoke, bright red fruit notes and baking spices are equally at home with grilled salmon or party favors of mushroom bruschetta, grilled asparagus spears and shredded beef (or turkey) mini-tacos. $19.99/bottle.
*If you like what you're reading, follow Corks & Forks by clicking the 'Follow' button or follow Corks & Forks  on Facebook, Twitter @WACorksandForks or Instagram Viki@WACorksandForks.