Make Port and cheese plate a Christmas Eve tradition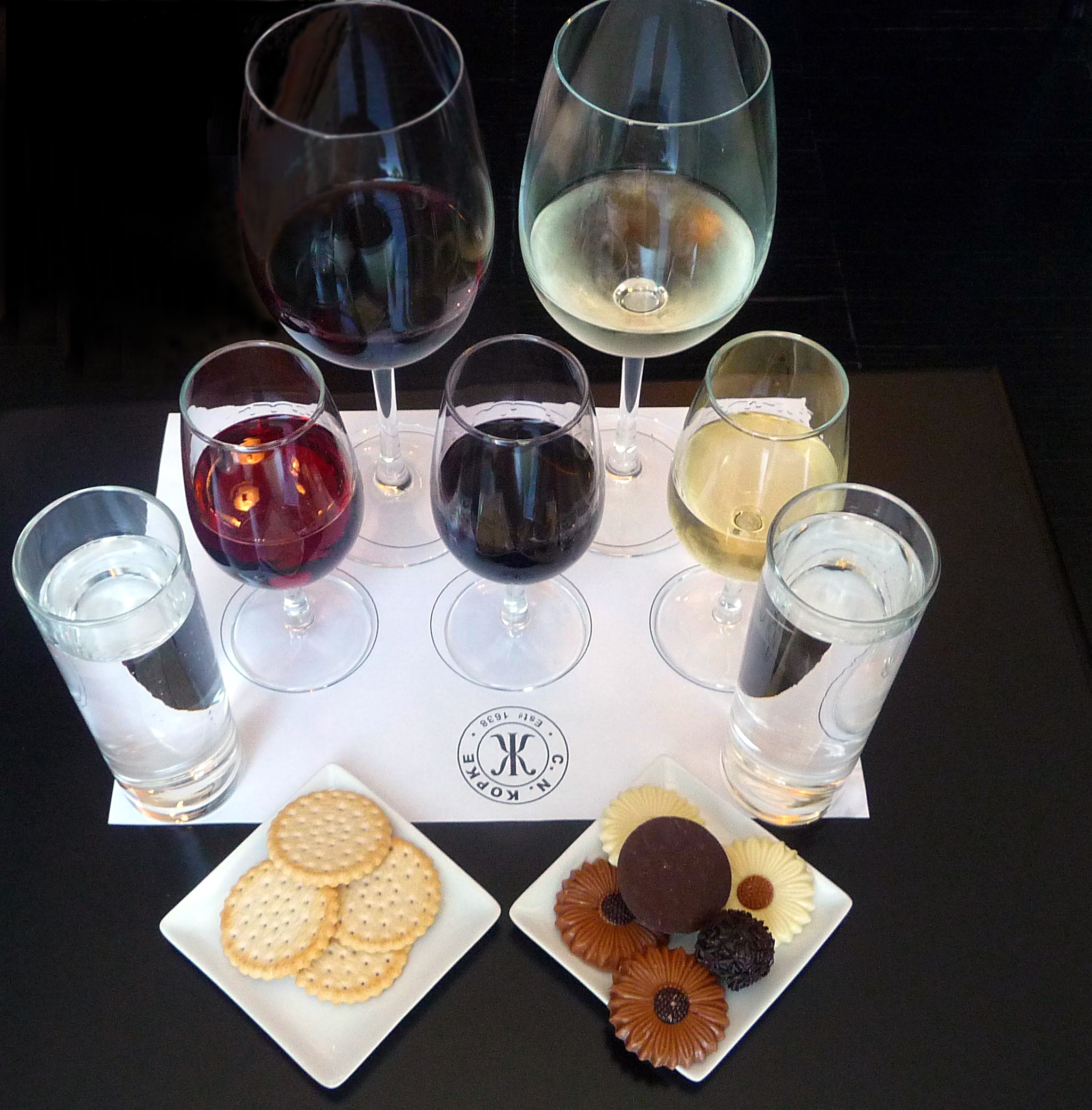 Nothing defines the Christmas season quite like traditions. Although it is predominantly focused on the young, there is no reason adults cannot weave their own indulgent moments into the celebration and Port on Christmas Eve couldn't be a cozier one.
A sweet, fortified wine that's high in alcohol (about 20 percent), Port is said to be dessert in a glass. A couple well-chosen bottles and a platter of thoughtfully-selected nibbles is the perfect treat for the Santa Claus in every household.
Breaking it down:
Ruby port—The least expensive of the shelf choices, the flavor profile is simple yet packed with ripe fruit and an excellent introduction to port. All ports display a degree of spice and dried fruit. Pair with young blue-veined cheeses, raspberries and dark chocolates like brownies, truffles or higher-end chocolate bar squares.
Reserve ruby port—Made from more premium grapes and seeing longer aging, the palate will show greater intensity of fruit characteristics. Choose a more pungent blue-veined cheese and sharp cheddar with richer chocolate accompaniments; perhaps a dense chocolate cake with a raspberry sauce.
Late Bottled Vintage (LBV) port—A single vintage ruby with even greater aging time, be aware that this could need to decant prior to serving. The longer a wine sits in bottle, the greater chance of sediment at the bottom and the older the cork will be. Be deliberate when opening as the cork may break into pieces. Simply filter the wine as it's poured into a decanter or another, emptied and cleaned, wine bottle. Here the descriptors will include jammy and nutty hints will come into play. Along with cheeses and chocolates, add toasted nuts and dried fruits to the goodie plate.
Vintage port—The price point jumps as the quality takes a huge leap but so does the intensity of the wine. Now the fruit will have a distinctive cooked quality, baking spice and some animal notes like leather. Bottled unfiltered, these wines must be decanted. If they've been lying on their side with the wine in contact with the cork (as all wines should be), stand it upright for 24 hours to allow the sediment to collect at the bottom of the bottle before decanting. Stilton, Roquefort and gorgonzola are quintessential cheeses for this high octane number as well as more flavorful nuts and intense chocolate such as a flourless cake or chocolate pot.
Tawny port—Less intense in color than ruby, these wines have noticeable caramel and toffee on the palate from time spent in contact with smaller wood casks . No decanting necessary, play off the profile with smoky cheeses, nut-covered or nut-flavor desserts (i.e. pecan pie) or caramel treats such as salted caramel or caramel apple pie.
Reserve tawny port—With the least amount of fruit aromas, this port is best served slightly chilled and, again, no decanting necessary. Aged in small oak barrels for 10, 20, even 40 years, this style presents with intense aromas of toast, coffee and caramel. The ultimate reserve tawny and dessert pairing is crème brûlée.
Serving tip: Those little dessert flutes are adorable but they don't do the aromatics of port justice. Pour 2-4 ounces of port into a small white wine glass that tapers slightly at the top to direct the intoxicating bouquet to your nose.
Local Port tasting opportunity —Niche Wine Bar in downtown Vancouver is having their annual Christmas Eve port tasting on December 24 from 4-8 p.m. Owner Leah Jackson sends her staff home for some family time but opens her doors to folks interested in a quiet adult gathering. Two flights will be poured; an introductory port flight with four port styles for $15 and a higher-end flight with three to four styles including reserve and vintage for $20. Some nibbles of nuts cheese and a beautiful French chocolate are always set out and guests can purchase port by the glass, as well.
**If you like what you're reading, follow Corks & Forks by clicking the 'Follow' button or follow Corks & Forks  on Facebook, Twitter @WACorksandForks or Instagram Viki@WACorksandForks.